Volunteers needed for this year's Goodbye, Goodbuy!
Annual sustainability effort collects unwanted items for incoming students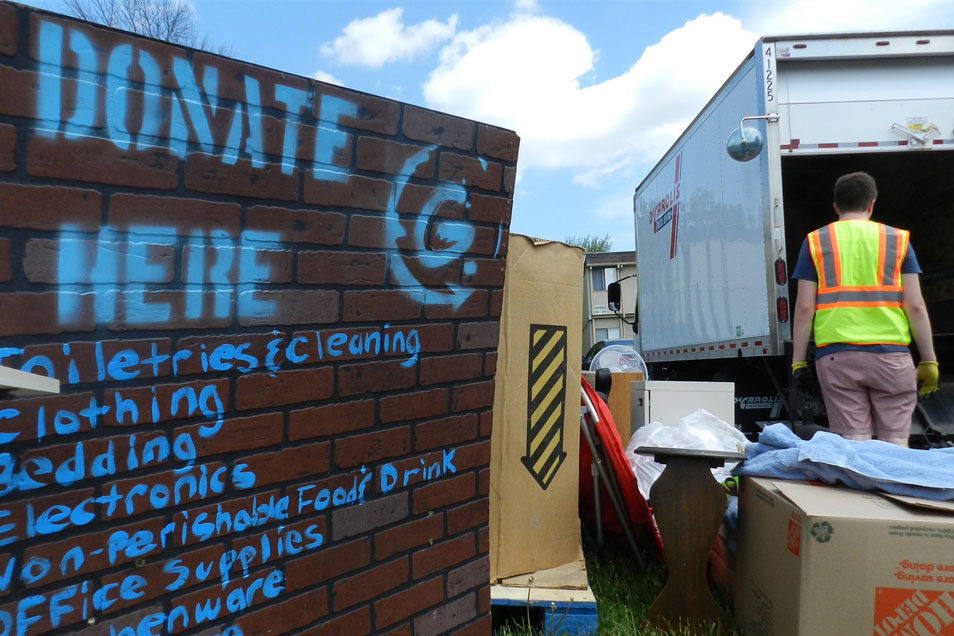 As students begin to move off campus, the annual Goodbye, Goodbuy! sustainability program returns next week at Rochester Institute of Technology, where unwanted items otherwise discarded are collected, sorted, and later offered for sale to incoming students at thrift store prices.
The program begins April 27 and continues through May 8, when dozens of collection bins will be placed in Perkins Green, Riverknoll, University Commons, Global Village, the RIT Inn, 175 Jefferson Road, and on all floors of residence halls.
In its eighth year, the program has resulted in more than 120 tons of items saved from landfills. More than $100,000 has been raised in sales, which supports the program by paying student salaries, rental costs, and other expenses. The program also has saved RIT thousands of dollars in trash removal costs.
This year's program director, Alden Smith, of Bridgeport, W.Va., a second-year finance major with a minor in environmental studies, said she's always been passionate about making a positive impact in the environment.
"It's really inspiring for me to see everyone come together to work in a common cause to divert these things from a landfill," she said. "Students get a chance to volunteer and what we resell helps a lot of people furnish apartments and get cheaper school supplies than they could get off campus. It's a great program."
Many volunteers, who receive special access to the sale in August, are still needed to ride around campus in box trucks and golf carts to pick up donations, load donations on and off the trucks, sort them, test electronics to see if they work, and move them to and from the sorting center.
In previous years, items collected included clothing, furniture, appliances, lamps, bedding, kitchenware, even computer equipment. Unopened food is collected and offered to RIT FoodShare.
"Just about anything that students find usable, we're able to take," Smith said.
Items will be sorted, cleaned, and stored over the summer in four 48-foot trailers and in rented space on campus, then priced and offered for sale in August as students move back to campus.