Wegman Foundation makes $1.5 million gift to RIT
7,000-square-foot facility will draw gaming, animation and live-action film to campus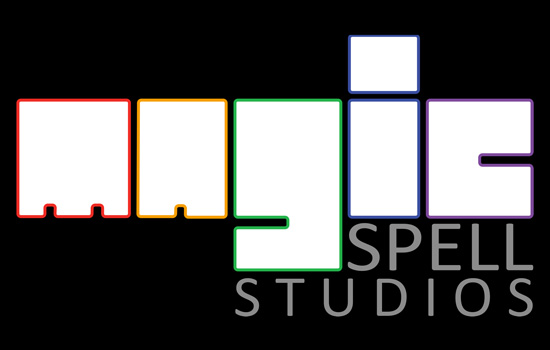 A new sound stage planned for Rochester Institute of Technology's future MAGIC Spell Studios will deliver the size, features and technology requirements to improve education and meet the needs of the converging film/animation and video game industries—including live-action production.
While original plans for the facility called for a 3,400-square-foot sound stage inside MAGIC Spell Studios, a new $1.5 million gift from The Wegman Family Charitable Foundation will now enable university officials to more than double the size to 7,000 square feet. The larger space makes possible two important opportunities: offering a wider range of learning experiences for RIT students, and enticing independent filmmakers to use the soundstage, which in its larger size would allow them to apply for tax incentives through The New York State Film Tax Credit Program.
The Wegman Family Charitable Foundation, headquartered in Rochester, has a history of supporting programs in the areas of education, health and wellness, and workforce development.
"RIT is recognized as a pioneer in the digital media industry, and we're happy to help take this exciting undertaking to the next level," said Danny Wegman, The Foundation's president and chairman of the board. "MAGIC Spell Studios is important to RIT, and what's good for RIT is good for our community."
RIT President Bill Destler said the Wegman Family Charitable Foundation gift is a shining example of how the private sector can support universities' efforts to grow the local economy.
"We thank Danny Wegman and The Wegman Family Charitable Foundation for recognizing and supporting RIT's vision for this center and this industry," Destler said. "We plan to create a center that will contribute significantly to the transformation of the Greater Rochester economy, and the foundation's generous gift will help us realize our goal of creating a state-of-the art soundstage that will benefit our students, help them launch businesses here, and entice film makers to bring their productions to our region."
Gov. Andrew M. Cuomo came to the RIT campus in July to announce support for MAGIC Spell Studios, a public-private partnership designed to position the region as a leader in the rapidly growing digital media industry. The state has committed $13.5 million to the initiative, which also received $3 million from Dell and $12.4 million from Cisco Systems Inc.
"ESD is committed to supporting the construction of MAGIC Spell Studios at RIT, which is also being funded by Dell and Cisco Systems Inc.," said Empire State Development President, CEO & Commissioner Howard Zemsky. "The completion of MAGIC Spell Studios is a win-win for both students and the entire business community who will enjoy access to filmmakers and innovators travelling to the campus to utilize the high-tech facilities."
The university initiative is designed to link RIT's internationally ranked academic programs with high-tech facilities needed to commercialize computer gaming, film and animation, graphic design and imaging sciences projects. The state-of-the-art sound stage also will be focused on helping RIT students launch their own companies right here, propelling an industry that has been already taking hold locally with a number of entrepreneurial enterprises.
The tax incentives through the state's film and television program, under Cuomo's leadership, are designed to increase the film production and post-production industry presence and overall positive impact on the state's economy.
"Thanks to the continued partnership of Danny Wegman and generous contribution of The Wegman Family Charitable Foundation, RIT's MAGIC Spell Studios will now be better positioned to serve students and filmmakers," said Assembly Majority Leader Joseph D. Morelle, D-Irondequoit. "This investment will further enhance RIT's position as a sought-after destination for filmmakers, which in turn contributes to the economic vitality of our region. I am grateful to both RIT and Danny Wegman for their continued leadership and commitment to our community."
Malcolm Spaull, administrative chair for RIT's School of Film and Animation who toured the College of Imaging Arts and Sciences with members of the Wegman family and Destler earlier this year, called the Foundation's funding crucial to meeting the increasingly complex needs of the film/animation and video game industries, such as "green screen" cyclorama, electrical grid, support equipment for lighting, and sound proofing.
"A large, modern, professional soundstage will give us greater opportunity to attract independent film productions, which is not only economically beneficial to the region, but also provides incredible working experiences for our students," Spaull said. "We believe this new facility, with its connection to a nationally acclaimed film school, and now with the availability of tax credits, will be very attractive to producers."
Spaull, a board member with the Rochester/Finger Lakes Film & Video Office, called the new RIT sound stage a "dream come true" for officials there who regularly pitch Rochester and Western New York as a film production area at film festivals nationwide.
Andrew Phelps, founder and director of RIT MAGIC (Media, Arts, Games, Interaction and Creativity) Center, under which MAGIC Spell Studios will operate, said the expanded soundstage facility will have multifaceted uses.
"Everyone at MAGIC Spell Studios is both delighted and grateful that The Wegman Family Charitable Foundation is deeply invested in our vision of Rochester as a vibrant and creative force in digital media," Phelps said. "In addition to serving as an outstanding production resource for film and animation, this facility will have further implications for games, interactive media and mobile application design. As these fields continue to converge and overlap, there is no limit to the possibilities that support such as the Foundation's gracious gift will ultimately support."
About the Wegman Family Charitable Foundation
The Wegman Family Charitable Foundation (The Foundation), a charity headquartered in Rochester, New York, was created by Robert Wegman in 1991 and is funded by assets from his estate. The Foundation's areas of focus are health care, education, workforce development and United Way. The Foundation does not accept grant applications.
Topics