Zuckerberg Media pilots 'Sue's Tech Kitchen' at RIT in July
RIT's Camp Tiger hosts the multi-platform science and technology camp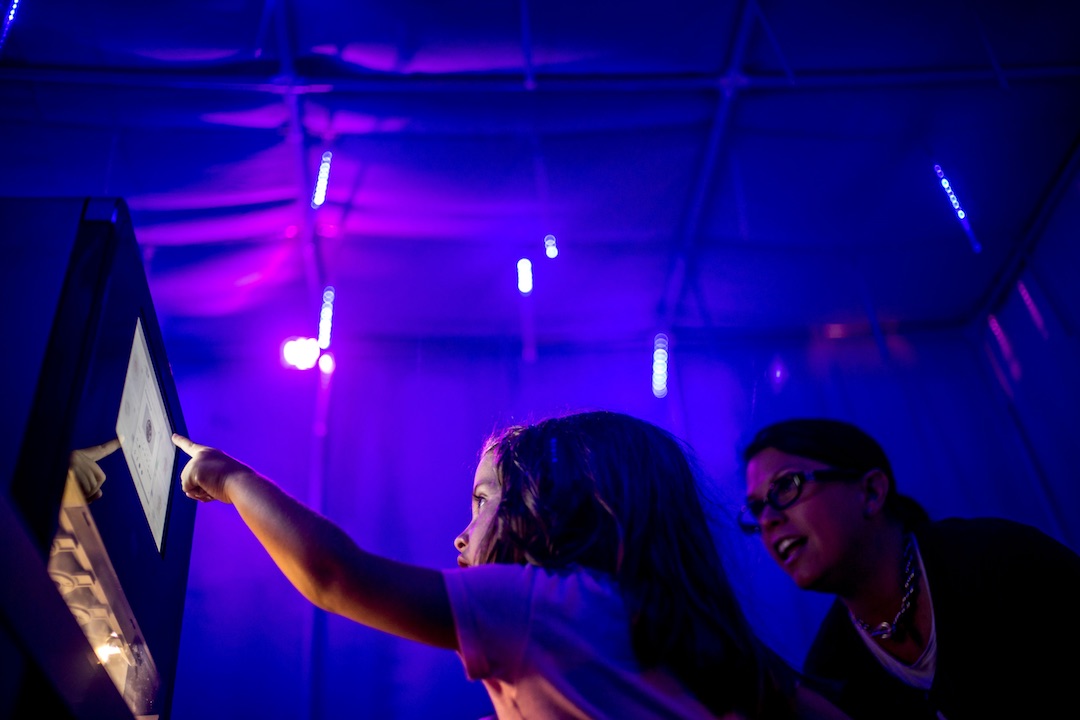 Zuckerberg Media
Role-playing games, escape rooms, immersive theater—and food—are the inspiration for a storytelling, science and technology camp that will be piloted this summer at Rochester Institute of Technology.
Developed by Zuckerberg Media, "Sue's Tech Kitchen: Mission to Mars" is an immersive STEM (science, technology, engineering and mathematics) experience that folds an educational curriculum into a storytelling adventure. "Sue" is a character from the future and her kitchen is a lab for teaching students about science using hands-on activities, group games and edible experiments.
The high-profile STEM-Ed camp will be offered through RIT's Camp Tiger program, formerly known as Kids on Campus, from 9 a.m. to 3 p.m. July 15-19, for children in third to fifth grade.
Sue's Tech Kitchen was created by Zuckerberg Media founder and CEO Randi Zuckerberg, Jim Augustine, COO of Sue's Tech Kitchen and Zuckerberg Media Inc., and Steven Anderson, general manager and co-founder. Tech-entrepreneur Zuckerberg's goal is to empower children from diverse backgrounds with skills that will feature in emerging industries. Sue's Tech Kitchen is meant to help break down geographic divides and employment gaps in technology fields by inspiring young students.
Students will learn the basics of coding, machine learning, environmental science, engineering and ethical innovation while solving mysteries and completing missions. The Mission to Mars curriculum was developed by a team of education, entertainment, gaming and technology experts, including Sam Pfister, who served on the Surface Operations team for NASA's Mars Exploration Rover mission.
Sue's Tech Kitchen launched in 2017 through pop-up events held across the country to reach children and families from all backgrounds with an approach the co-founders call "adventure-based learning."
RIT was chosen as a pilot site through a personal connection between Zuckerberg Media's Augustine and Donna Burnette, director of RIT's K-12 University Center. The siblings grew up in Rochester, N.Y., and attended Greece Athena High School. Their personal connection enriches RIT's STEM outreach work by bringing this national and international effort to the university.
Augustine wanted to preview Sue's Tech Kitchen in his hometown and Burnette's role in running the day-camp program at RIT, made the university a perfect fit.
"Randi Zuckerberg's experiences as a woman in Silicon Valley shaped the mission of Zuckerberg Media, which is to create an inclusive and diverse STEM workforce better able to handle tomorrow's ethical and cultural challenges," Augustine said. "Sue's Tech Kitchen appeals to everyone by presenting a STEM-infused experience for the mouth and mind. We prepare kids for the tech revolutions their teachers can't even see coming. Through adventure-based learning, we aim to educate and inspire future entrepreneurs all around the world. And I couldn't be more thrilled to start in my hometown of Rochester."
Sue's Tech Kitchen is about breadth and interdisciplinary thinking, and echoes RIT's initiatives, Burnette noted. The curriculum is framed as play, and students create their own characters and contribute to the narrative arc.
"Camp Tiger can be an incubator for some of the cutting-edge STEM projects that Jim is creating with Zuckerberg Media," Burnette said. "It complements RIT's role in community outreach."
RIT's Camp Tiger also offers an extensive summer program with a variety of day camps for students in third through 12th grade. For more information and to register, go to https://www.rit.edu/academicaffairs/koc/.
Topics