RIT talents shine in this year's Fringe fest @ home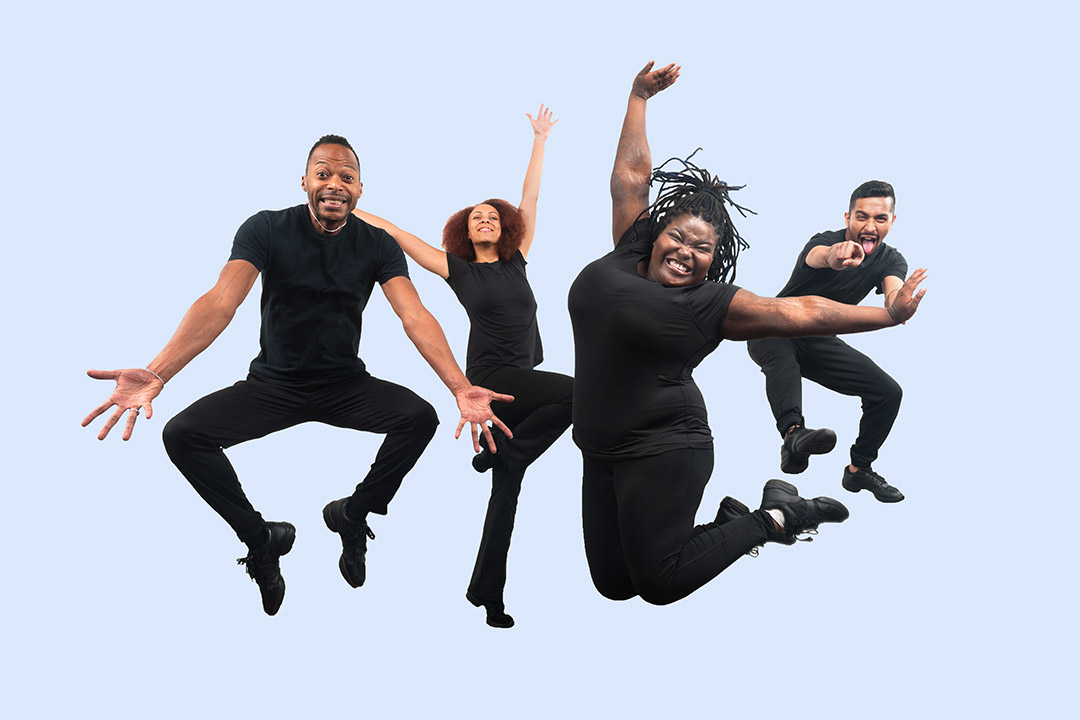 Nearly 20 artists and groups from Rochester Institute of Technology are participating in this year's KeyBank Rochester Fringe Festival @ Home, a 12-day virtual event beginning Tuesday and continuing through Sept. 26.
RIT students, faculty, staff, and retirees are part of the lineup of more than 175 eclectic online performances during the festival. All of the RIT performances are free. And other than the School of Film and Animation Honors Show, all of the RIT shows will be accessible 24/7 over the festival dates.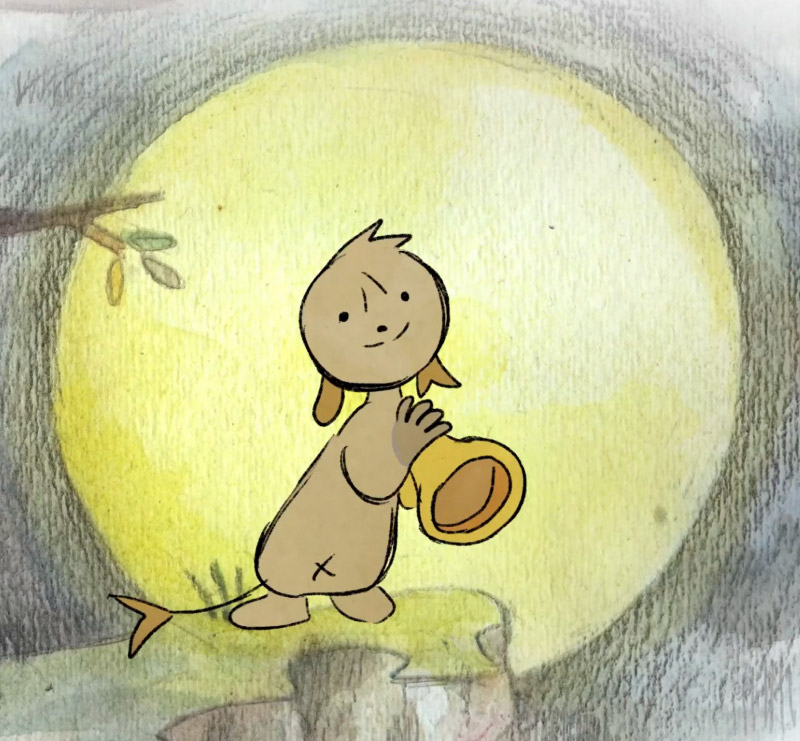 Sara Calhoun
In addition, RIT is sponsoring in collaboration with the George Eastman Museum a performance of fivebyfive, a Rochester-based chamber ensemble featuring RIT faculty members Sungmin Shin and Laura Lentz, adjunct professors in RIT's performing arts department. The performance, "It Can't Not Be Dance Music: New Music Inspired by the Art of James Welling," will be 1 p.m. on Sept. 20. Composers were commissioned to create new music as a reaction to Welling's photographs. Then, the physically distanced musicians created music videos for each piece of music. A conversation with the musicians, composers, and Welling follows.
RIT is a major educational sponsor of the community collaborative event, featuring world-renowned performers as well as up-and-comers. Now in its ninth year, the Fringe festival is a celebration of the performing and visual arts and is normally held in more than 30 venues in downtown Rochester. More than 100,000 people attended last year's festival.
"Even during this time of social distancing, the arts can bring people together in a safe and entertaining manner, and we are delighted that so many talented members of the RIT community are contributing to the fun and vibrancy of Rochester's annual Fringe Festival this year. Indeed, the show can and will go on!" said Deborah Stendardi, RIT's vice president for Government and Community Relations.  
The following are the RIT acts and their descriptions of their offerings:
RIT School of Film and Animation Honors Show 2020, a selection of the work students have completed last semester. One showing only, Sept. 19 at noon. Students from the RIT School of Film and Animation produce over 300 films, videos, and animations each year. Several works go on to be included in numerous film festivals and win awards. The films presented here have been selected to represent every year of both graduate and undergraduate work, and to represent every genre of film. Many other works of the highest merit were created, but could not be included in this two-hour program.
Al Biles and GenJam, jazz performed by human and computer. Al Biles and GenJam play jazz, which doesn't sound fringy. Well, the music may be straight-ahead, but the band is far-out. Al (a human trumpet player) and GenJam (the Genetic Jammer) improvise on tunes ranging from swing and bop to Latin and pop. Al and GenJam listen and reply to each other, but since GenJam is computer software that evolves its musical ideas in real time, it's spontaneous, responsive, and definitely on the fringe.
The Arkansas Traveler Meets the Mulla Nasrudin: An Evening with Howie Lester, Episode 1, music and storytelling with retired faculty. In the spirit of a Gypsy campfire, a Turkish coffee house, a Greek Hash house, a New Mexican Matachine, these stories with music include: "My Father's Violin," "Learning a Tune from the Son of a Slave," "The Great Topanga Fire," "The Arkansas Traveler Meets the Mulla Nasrudin,"with songs from blues, gypsy, klezmer, Cajun, and Appalachian roots traditions—sometimes all at the same time.
Bill Dresnack, These Are My Songs, Send Me the Royalty Checks, Vol., 1, 2018-2020, Original songs, soft and assertive, rocky, poppy, ballady, bluesy, almost all written during the past three years. Songs are mostly built around acoustic guitar and harmonica. The set will include several COVID-19 inspired songs, including "Six Feet Away" and "Wear a Mask."
Bill Dresnack, These are My Songs, I'll Sell You the Copyrights, Payable to William Dresnack, Vol. 2, 2015-2017. Original songs on acoustic guitar and harmonica inspired by personal ups and downs, some up songs, some down, rock, pop, blues, ballads, all written between 2015 and 2017, including signatures song "I'm a Great Guy Named 'But'" and "That's the Way Life Is." Some will make you laugh, a few may bring tears to your eyes.
COVID Zone, Dangerous Signs, performed in American Sign Language. Dangerous Signs brings its own brand of deaf and hearing theater to the Fringe to express the "horror movie" landscape we find ourselves in during this COVID physically distancing time. By using American Sign Language, music, poetry, dance, humor, and fun, Dangerous Signs presents 50 minutes ranging from the superstitions we are battling with the variety of COVID information we are getting, to funny skits revealing deaf culture, dance, and even Black Lives Matter philosophy. This fun, musical, and emotionally-touching performance will help lift spirits and give the flavor of the in-person Fringe festival we'll all be missing.
Eight Beat Measure. Eight Beat Measure is RIT's original a cappella group. They pride themselves in their diverse musical repertoire, their passion for performance, and their desire to inspire others. They have a new album, Identity, that is now live on all streaming platforms.
Encore A Cappella, all-female a cappella group performs songs spanning several decades. RIT's Encore A Cappella is celebrating its 25th year of singing and making music together. They are excited to welcome their new members onstage with them for one of their first concerts of the year.
Mental Graffiti Showcase, slam poetry by students who will share original poems and favorite pieces. Mental Graffiti is RIT's Slam Poetry Collective. Club members are passionate about writing and performing poetry and will be sharing original works and favorite pieces.
The Mid-Century Modern Jazz Quartet. The Mid-Century Modern Jazz Quartet plays straight-up jazz from the period known in design circles as Mid-Century Modern. Featuring RIT Professor Emeritus Al Biles on trumpet and flugelhorn, Steve Gates on drums and jaw bone, Chuck Dye on seven-string guitar, and Bruce Goldman on upright bass, their repertoire includes Miles, Monk, Gershwin, Golson, Porter, Shorter, Silver, Rollins, Jobim, Ellington, and many others. They've played together in various overlapping groups for years, but this quartet is special.
My Own Space: An intimate concert at home by Thomas Warfield. This year has proven to be a challenge for all of us and we have used creative thinking and expression to find ways to manage and even uplift. Music, and the melodious sound vibration of the human voice can be soothing. Not only does singing enable us to communicate emotion, tell our stories, and share our experiences, but it also helps us to heal ourselves and each other.
Out of Sync, combining abstract art, avant-garde film, and experimental music. Out of Sync is an audio-visual experience that blends the aesthetic of abstract art and avant-garde film with experimental music in an improvised live performance that never repeats itself. Performer/artist and RIT alumnus Chuck Miller mixes film and video loops to an evolving soundtrack, and as these elements fall in and out of sync with each other in unexpected ways the result can be both dreamlike and hypnotic, while at other times jarring.
Rhythm and Code. Code that will generate rhythms like you haven't heard before. Watch Steven Yi, Assistant Professor at RIT's School of Interactive Games and Music,use live code using Csound and explore an ever unfolding world of beats and grooves.
RIT Jam Club, RIT student musicians play a variety of songs across various genres. Jam Club aims to provide a fun environment for all musicians across campus, regardless of musical experience or preferences, to jam together and connect with each other.
RIT Vocal Accent, all-female a cappella group performs empowering and emotionally charged music. Vocal Accent is the latest soprano-alto a cappella group at RIT. A diverse group of talented young singers, Vocal Accent delves deep into the realm of a cappella with a repertoire of strong, empowering, and emotionally charged music. Still keeping it entertaining and exciting, these captivating singers are a joy to watch, as they each intangibly meld their hearts in their voices and continue to break the boundaries of contemporary music.
Sunshine 2.0, traveling theater troupe from RIT's National Technical Institute for the Deaf. "Mobius" is the story about four young people who have their own personal struggles and issues. Hypnotized by the Wizard, they are sent on a mission to find the answer to solve scientific and personal riddles, but their fate depends on how they work together. This performance includes the amazing use of movement, sign-mime, dance, gestures, ASL poetry, songs, and storytelling. Presenting in ASL and spoken language.
3.14… A film featuring three guys who run out of gas in the middle of the desert, where they meet magic burros, fire-breathing zebras, Shoshone ghosts, and Hot Spring Chick, a girl with recurring relationship problems.
WADAIKO, traditional Japanese performance drumming. WADAIKO is Rochester's only taiko group. Based at the RIT, the group performs both traditional and modern pieces. WADAIKO's mission is to share the art of taiko and to raise interest in both Japanese music and culture.
"We are delighted by the number of artists – from all over the Greater Rochester area, the U.S., and the world – who would not be daunted by either a global pandemic or the virtual world, and seized the opportunity to be creative and connect with audiences," said Erica Fee, the event's producer. "The fact that we have so many productions participating this year proves that there's a real need for virtual platforms such as these, which allow for artists' voices to be heard and communities to address difficult issues during these challenging times.
Topics