2012 Kodak Digital Camera Colorbooks
In my former role as Manager of Industrial Design for Kodak's Digital Capture and Accessories business I was responsible for the deployment of industrial design output so that it could be used by other disciplines that were a part of the digital camera business. One of the disciplines that depended heavily on the work we did was the marketing and sales teams. Their appetite for "go to market" materials included product appearance models, computer rendered images and colorbooks.

Having a variety of cameras colors by model was an important component for successful sales. One of the tools we furnished to our world-wide sales and marketing teams were annual color strategies and product colorbooks. These books were designed internally and represented camera lines for the following year. The books also served to deploy the Kodak's product color strategy for 11 camera models in 2012.

While color swatches are shown in this presentation, the actual colorbooks contained anodized aluminum or painted plastic panels applied to each page to simulate the final camera finish. For this presentation, 4 of the 11 camera lines are shown as examples.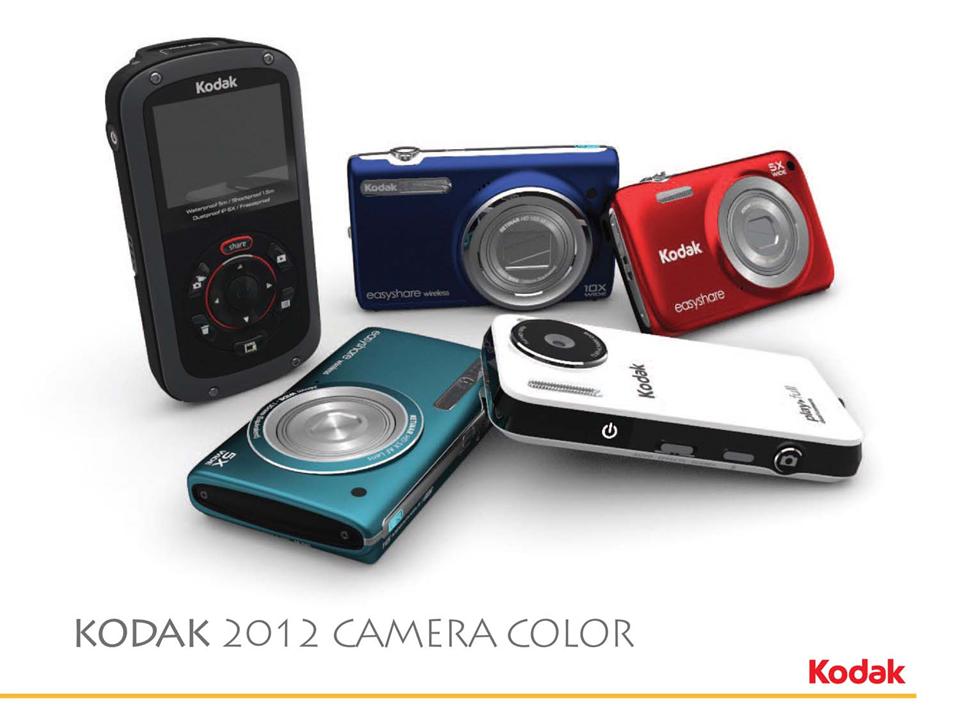 Industrial design by Eastman Kodak Company staff, BlueMap Design, NYC and KEK, Rochester, NY. Graphic design and page layout by Michelle DeMeyer, Eastman Kodak Company.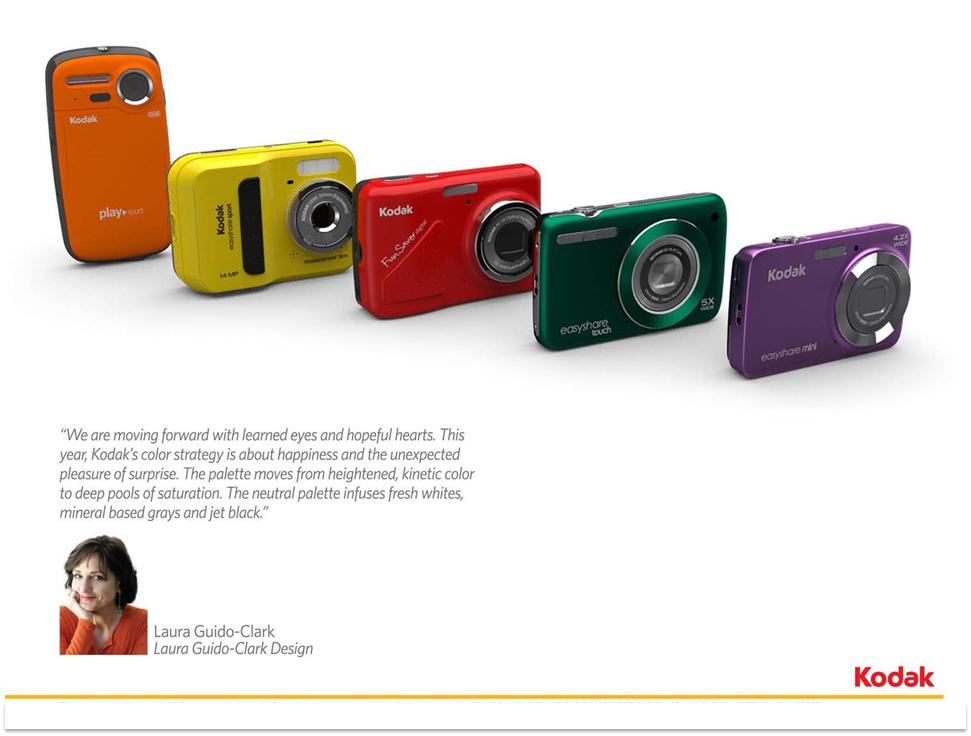 2012 Product color, materials and finish strategy developed by Laura Guido-Clark Design.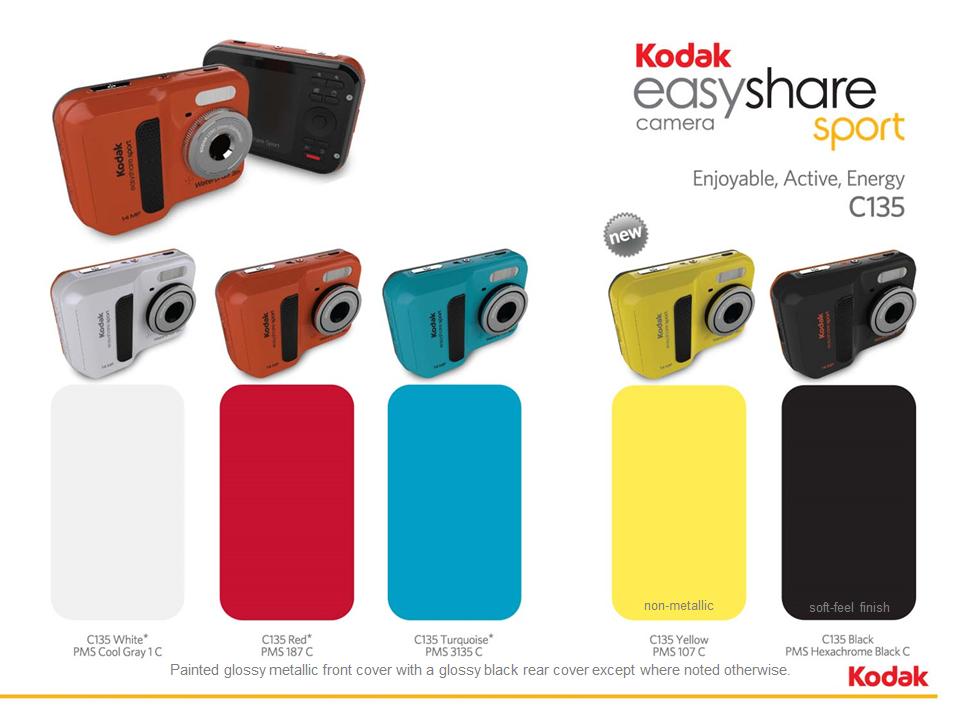 Kodak Easyshare Sport Camera - C135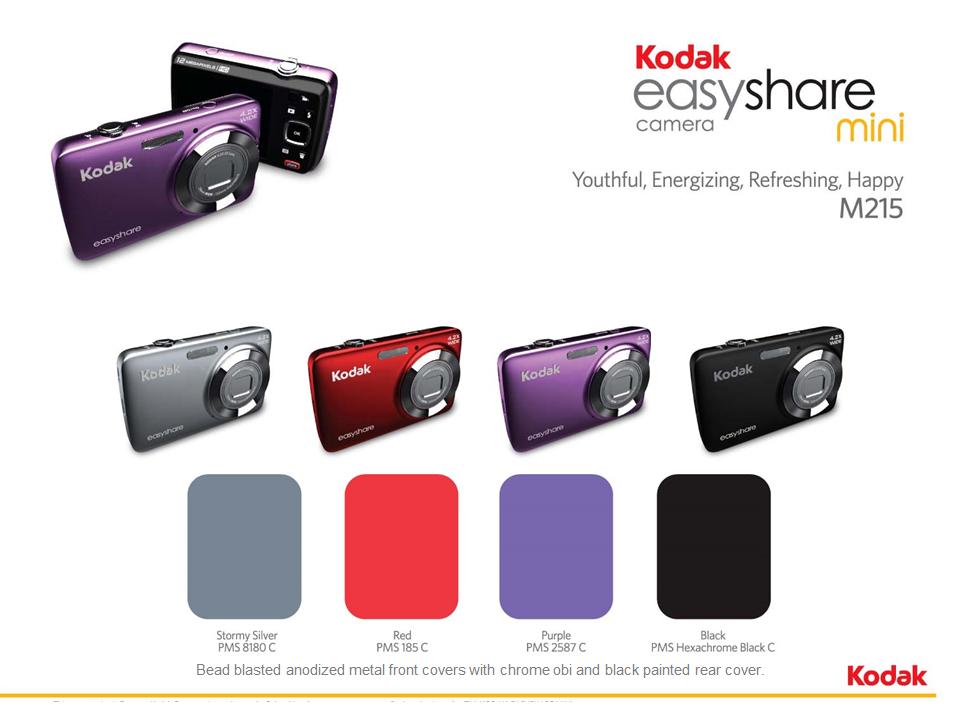 Kodak Easyshare Mini Camera - M215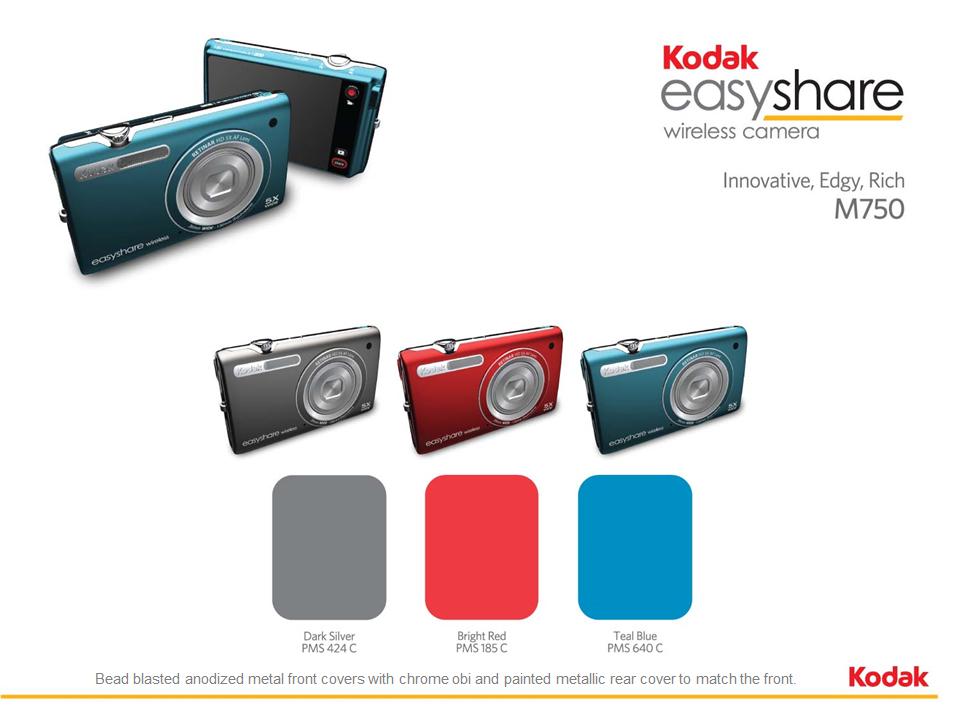 Kodak Easyshare Wifi Camera - M750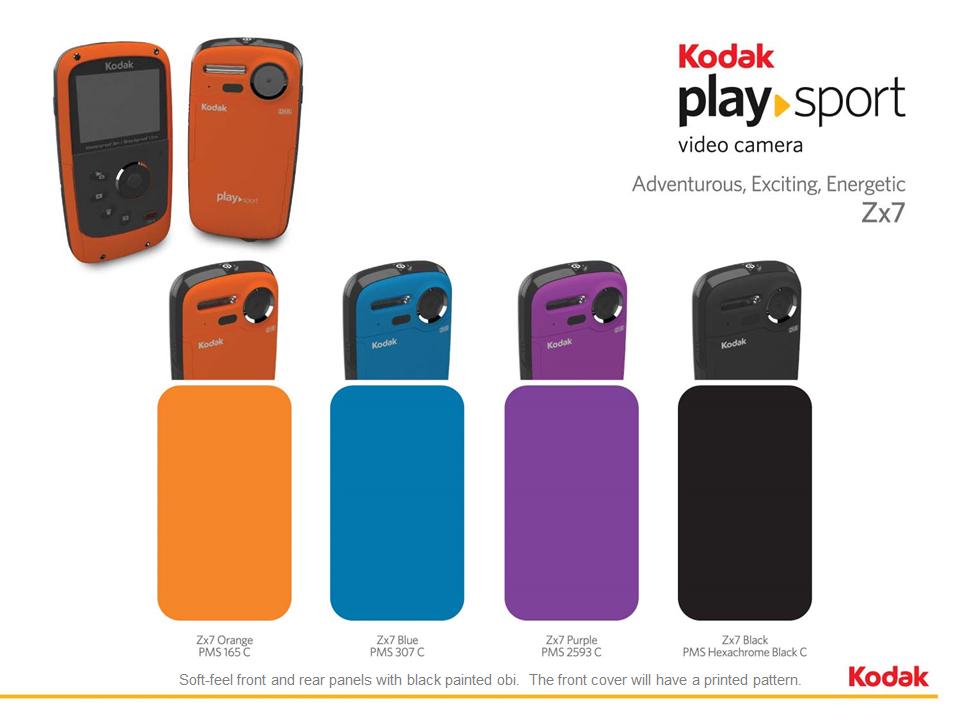 Kodak Play Sport Digital Video Camera - Zx7
---