Biotechnology: Lab-based Biology at a Cellular and Molecular Level
September 6, 2023
Katherine Varandas '10 (biotechnology)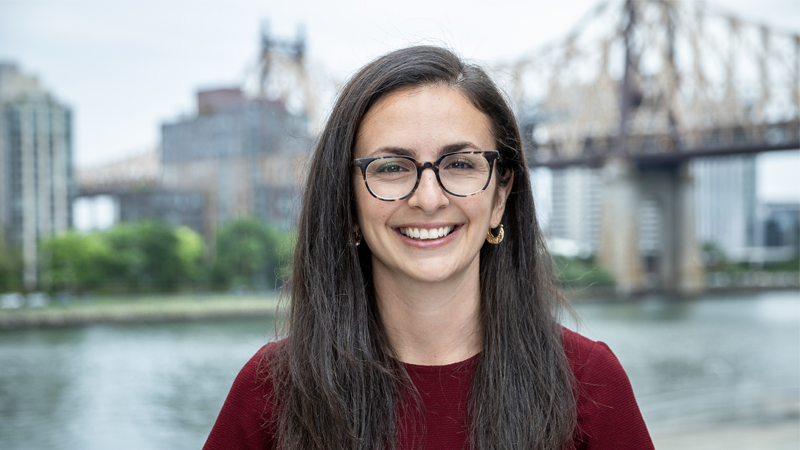 As a high school student looking at colleges, Katherine Varandas '10 wanted a biology program that would prepare her for a job right after college. While touring RIT, she discovered the biotechnology program and was excited by the program's hands-on, lab-based courses in cellular and molecular biology.
"I always knew I wanted to study biology and go into research. RIT appealed to me due to its hands-on approach and track record of alumni obtaining industry research positions following graduation."
Once at RIT, Katherine began developing her lab skills immediately while building her analytical and writing skills as well. "By writing research proposals and applying for the Goldwater scholarship, I was able to improve a variety of skills, which helped me succeed in graduate school." Katherine received the prestigious national Goldwater Scholarship in 2009.
As a student, Katherine was inspired by Dr. Kate Wright, who is now the head of the Thomas H. Gosnell School of Life Sciences. "I actively pursued her classes throughout my time at RIT. She's also an RIT alum! Having her as a role model provided me with a sense of inclusion and the confidence that I could aspire to a future comparable to hers."
Ultimately, Katherine's experiences while at RIT deepened her passion for academic research, and she decided to pursue a Ph.D. after graduation rather than jumping into industry. After graduating with a Ph.D. in cell biology from the University of California San Francisco, Katherine is now a postdoctoral fellow researching signals between neurons and glial cells. She aspires to be a professor in the near future, specializing in cell biology, neuroscience, and genetics.
Katherine advises high school students to get an early start in academic research. She applied to summer research programs while at RIT and took part in programs at the University of Rochester and Johns Hopkins University. "Make sure you enjoy research and all that it entails. It's not just about working in the lab, there's also writing proposals, analyzing data, and presenting your work. Remember, you'll be at it for a while!"
---