Educational Design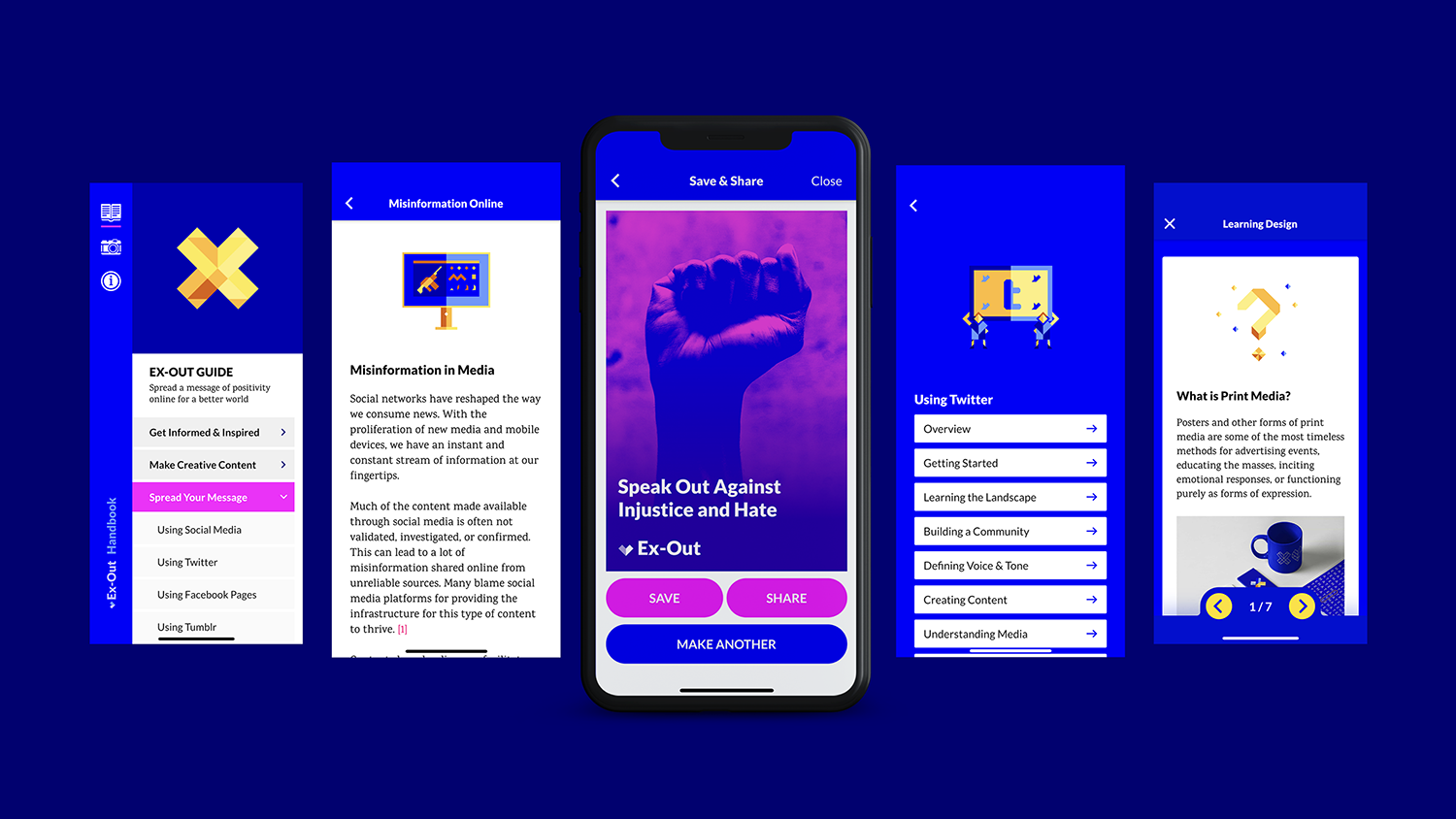 Through a federal grant-sponsored research project, a team of students and faculty affiliated with the MAGIC Center at RIT have built an open-access digital system encouraging the spread of counter-narratives to violent extremism and online recruitment.  
Hye-Jin Nae and Miguel Cardona, assistant professors of New Media Design, and students from New Media Design (BFA) and Visual Communication Design (MFA) executed the "Ex-Out" project. Building upon previous student efforts, they produced a system that helps community groups create awareness and stop the spread of hate and violence online. Ex-Out focuses on leveraging social media and other web platforms for creative activism, with the goal of combating misinformation by promoting a culture of tolerance and inclusion. 
The educational design system consists of a mobile app handbook (available via the iOS App Store and Google Play Store) that educates about creating effective social media content and a website housing a media kit of open-sourced, virtual assets and other educational resources. The app also features a built-in social media story maker. 
Using emerging collaborative tools, students worked together to produce the assets and designed the website and app. Ex-Out effectively created a space to deliver educational materials to foster positive change through the experience of learning, making and sharing. App and website users are enabled to use the digital instruments to disseminate positive stories with unified social media messaging that opposes misinformation, hate speech and extremist propaganda.
Honors
The Ex-Out team has received industry recognition for its work. The awards include:
A 2020 American Web Design Award from Graphic Design USA magazine. With more than 2,000 entries submitted, the top 10 percent of projects were selected as winners. 
Selected for the 2020 University and College Designers Association (UCDA) Design Awards Show. The awards, judged by a panel of peer jurors, recognize "the best of the exceptional design and creative work done by communication professionals to promote educational institutions," according to UCDA's site. More than 800 entries were evaluated in the Print and Digital competition, with Ex-Out winning Gold in Mobile Apps and an Award of Excellence in the Other Digital category.
A finalist in the Identity Manual category of the 2020 Communication Arts Design juried competition. Ex-Out was among the 453 entries shortlisted from the 2,947 projects submitted.
Three 2021 Indigo Design Awards (Amsterdam, Netherlands): 

Gold in Apps for Social Change
Gold in Integrated Graphic Design for Social Change, Freelancer
Freelancer of the Year Shortlist winner

International Design Awards: Bronze in Multimedia, Mobile, Web Application Design
Rochester Advertising Federation Awards: Gold in Online Interactive, Digital Publications, Campaign
Webby Awards: Nominee in Apps and Software: Public Service and Activism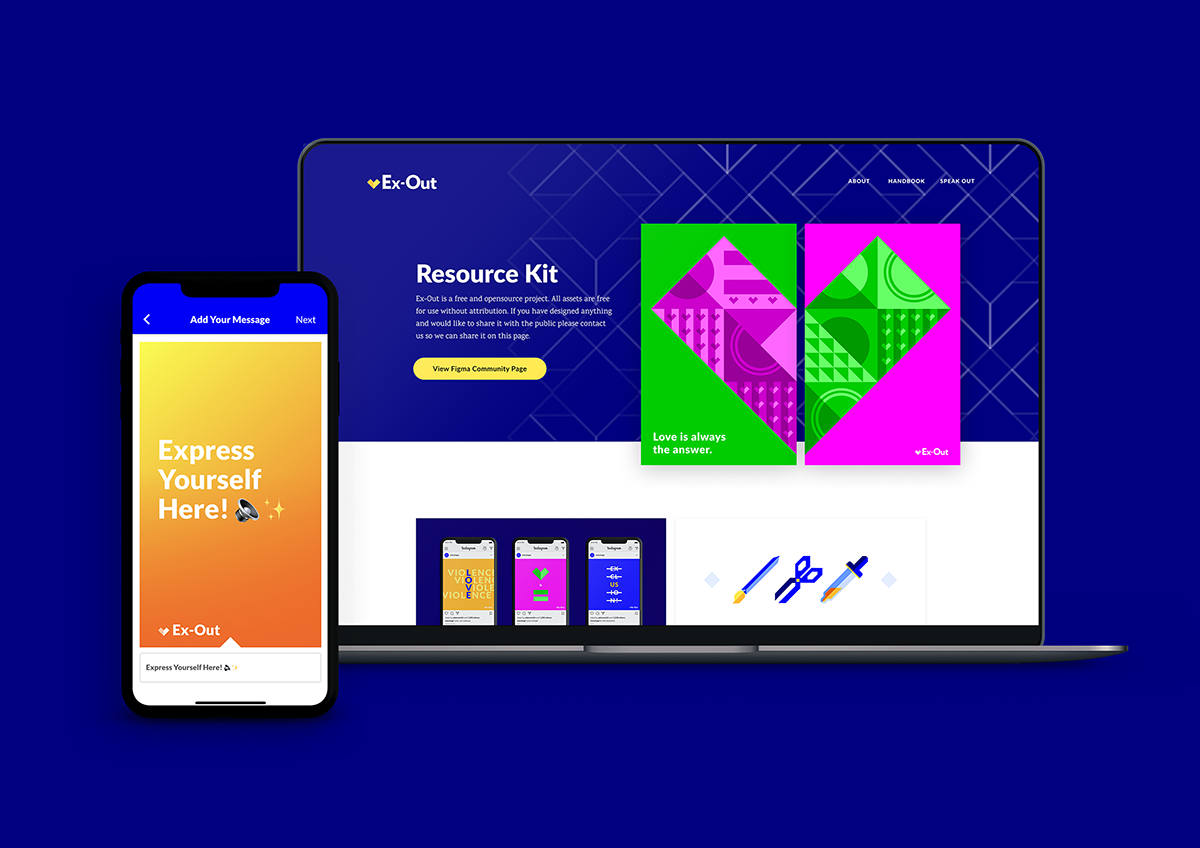 ---