Math + Real-World Applications = Success
September 10, 2021
Selene Chew '16 (computational mathematics)
Faculty: Nathan Cahill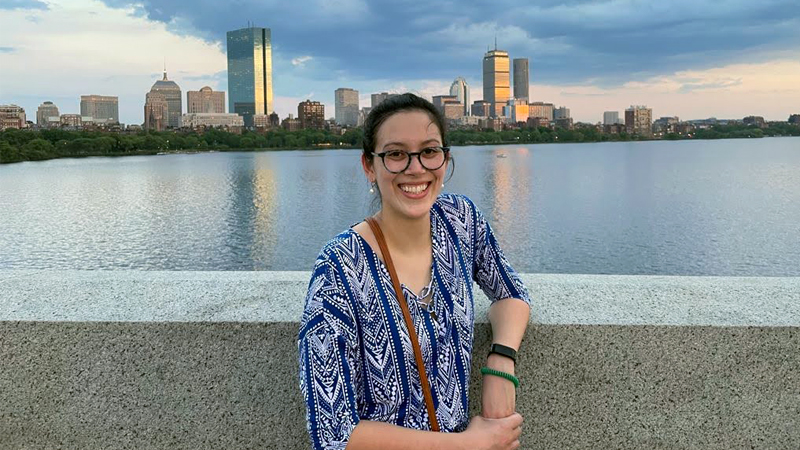 Selene Chew '16 knew she wanted a major that allowed her to take math courses, but she also wanted to solve real-world, tangible problems. She found the Computational Mathematics major was the perfect balance of fun math courses with a sprinkling of computer science. Today, she's a software engineer at Kensho Technologies, the AI and Innovation Hub for S&P Global that deploys machine learning and analytics systems to solve some of the most challenging analytical problems.
With RIT's excellent reputation in the engineering world, Selene originally applied as a mechanical engineering major. At the time, she thought engineering was the best combination of math and real-world applications. But once faced with signing up for her courses, Selene realized she was excited about math but not mechanical engineering. After exploring the math department in the College of Science, Selene was pleased to discover that RIT offers great mathematics programs that focus on different applications.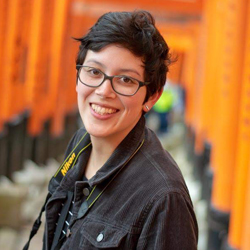 The computer science courses taught Selene fundamental programming skills, while the mathematics classes taught her to approach hard-to-solve problems. She found this combination of skills and thinking provided her with a solid foundation to become a software engineer.
"The computational mathematics program struck the perfect balance of mathematics and computer science courses for me."
While coursework taught Selene the technical skills she needed, the research at RIT prepared her to become self-directed and confident enough to take on big tasks. She says this is the foundation upon which she builds new knowledge.
"The top two things from RIT that led me to where I am today are participating in research and having great mentorship from my mathematics professors."
After taking a class with Dr. Nathan Cahill, Selene began working in his lab, focusing on imaging analysis and computation. She learned about computer vision and strengthened her communications skills through technical writing and presenting. All of this prepared her for the working world.
With opportunities to participate in research as undergraduates, Selene advises high schoolers to consider colleges on the rise like RIT.
"Working with Dr. Cahill is what led me to my first job, which is what led me to Boston, which is what led me to Kensho. So, I would not be where I am today without my research experience at RIT."
Today, Selene enjoys working with various people she can collaborate with and help her continue to grow in her field. From machine learning engineers who build the models, site reliability engineers who ensure things are running to product managers who steer the ship and keep everybody on track, she appreciates the feedback and guidance she receives from her co-workers.
---