Product Packaging Designs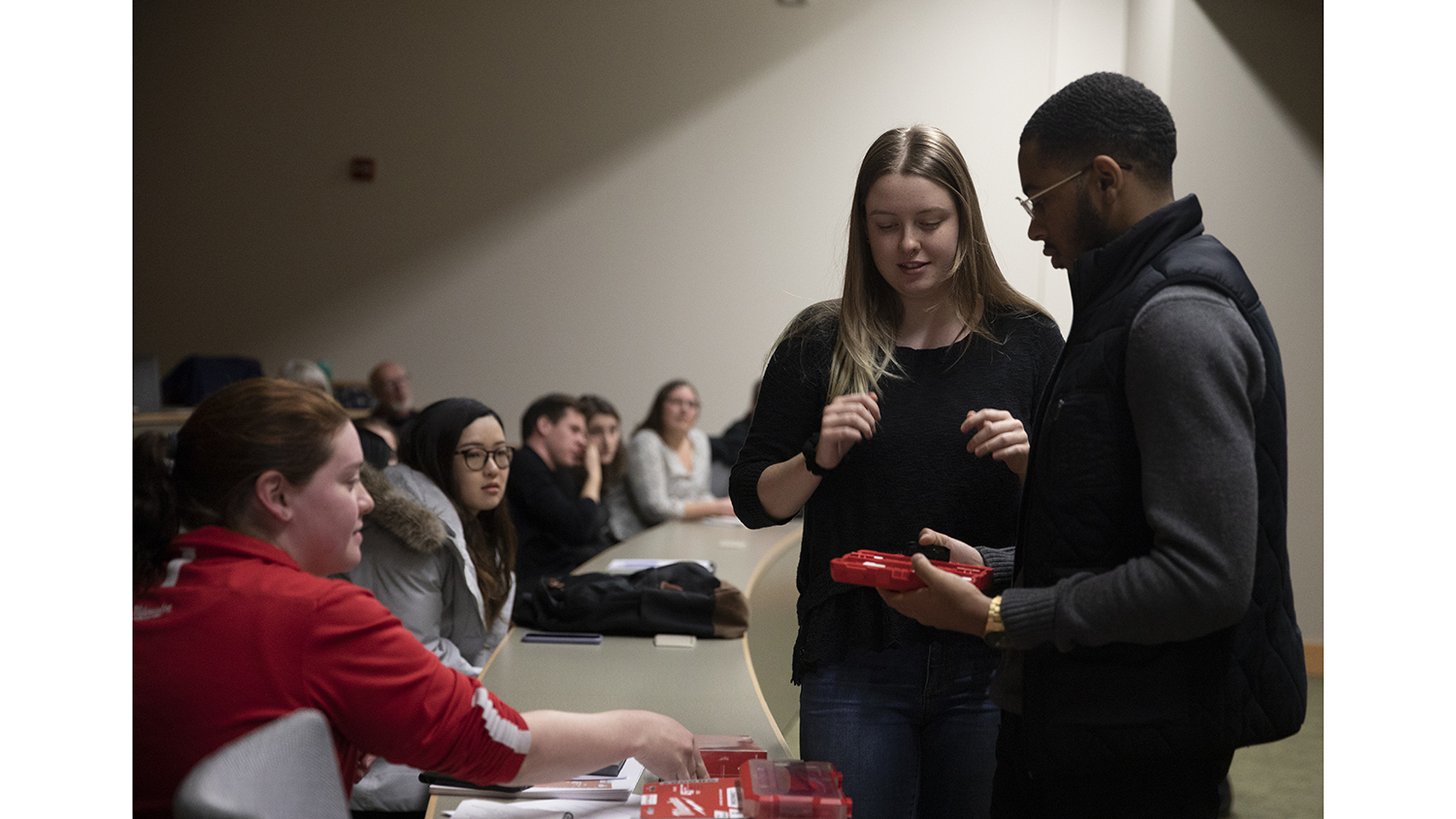 RIT's Packaging Systems course is a collaborative experience involving students from the Graphic Design, Industrial Design and Packaging Science programs. 
This year, six interdisciplinary teams partnered with Milwaukee Tool to design primary and secondary packaging for the company's Shockwave drill bit sets. To conclude the semester, the 36 students presented their designs to faculty, classmates and a Milwaukee Tool representative. The presentations consisted of showing short promotional videos of the product packaging designs, a Q-and-A and prototype display for the judges.
Students addressed users' issues with current product packaging designs while incorporating sustainable elements in their new designs. 
The top two teams — and winners of monetary prizes — were: 
1. Team Brute Force — Graphic Design students Samantha Abert, Emily Grace Amponin and Anna Schum-Houck; Industrial Design students Jennifer Schaffer and Brendan Smailer; and Packaging Science student Bingzhi Zeng.
2. Team Imperium 6 — Graphic Design students Patrick Campbell, Thomas Rothdeutsch and Olivia Sanders; Industrial Design students Laura Woodrow and Evan Williams; and Packaging Design student Mary Claire Steinwachs.
Their honored product packaging designs, as well as the other four teams' work, can be found in the videos below. In the past, the course has teamed up with the industry partners such as Kraft Foods, Unilever, Wegmans and more. The class is led by professor Lorrie Frear (Graphic Design), adjunct faculty Dan Harel (Industrial Design) and professor Karen Proctor (Packaging Science).
"It can rejuvenate the staff to see the student enthusiasm and hard work," Harel said. "The students also recognize that each discipline brings a different skill set to this kind of project. One student commented this was like getting three classes in one. This collaborative style, this experience, this is exactly what industry wants."
Main Photo by Jesse Wolfe
Product packaging designs
Brute Force
Imperium 6
Fining Maya
Mack Junior
Mallet
Out of the Box
---