RIT Showcases Fashion Design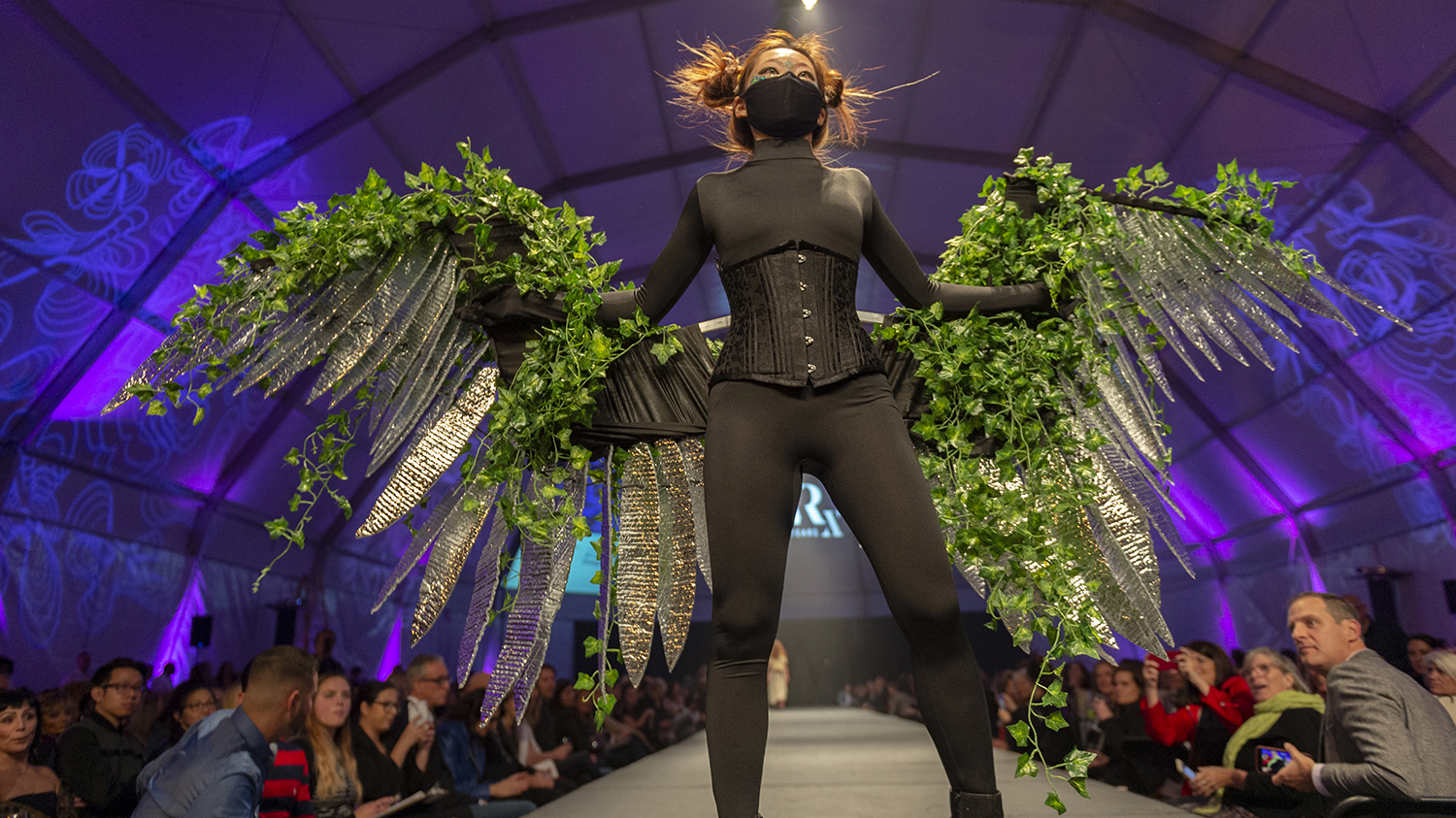 Students and alumni from RIT Metals and Jewelry Design regularly dazzle on the runway in support of an exciting community event. Every year, they exhibit their fashion design by modeling self-made wearable sculpture as part of a show during Fashion Week of Rochester, the Center for Youth's largest fundraiser that supports various initiatives. 
Since 2017, Nancy Munson, wife of RIT President David Munson, has joined the students and alumni in showcasing fashion design pieces on the runway. Below are the scenes from the 2019 event. 
"I continue to be impressed by the high level of creativity and the significant effort that our students put forth in support of this project," said Len Urso, the Ann Mowris Mulligan Distinguished professor in RIT's School for American Crafts. Urso's "Project Runway" course was borne out of RIT's initial participation in Fashion Week back in 2013. "I could not be more proud.
"It's an evolutionary process and an endless cycle … but a very nice cycle," he added.
As a result of RIT's prominent involvement in the annual Fashion Week of Rochester event, Urso said the fashion design project has become an ever-growing part of the Metals and Jewelry Design curriculum. 
At RIT, Metals and Jewelry Design is offered as an MFA program and an option within the Studio Arts BFA program.
A look at RIT's 2019 fashion design: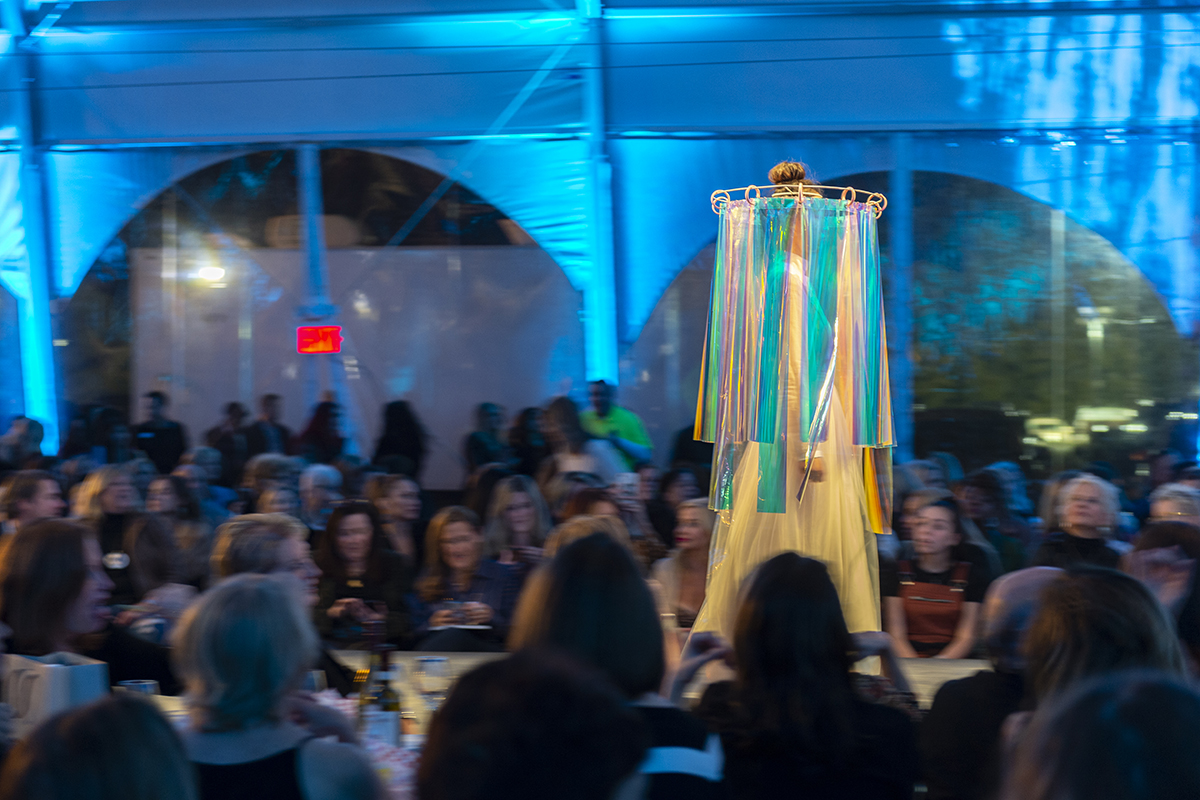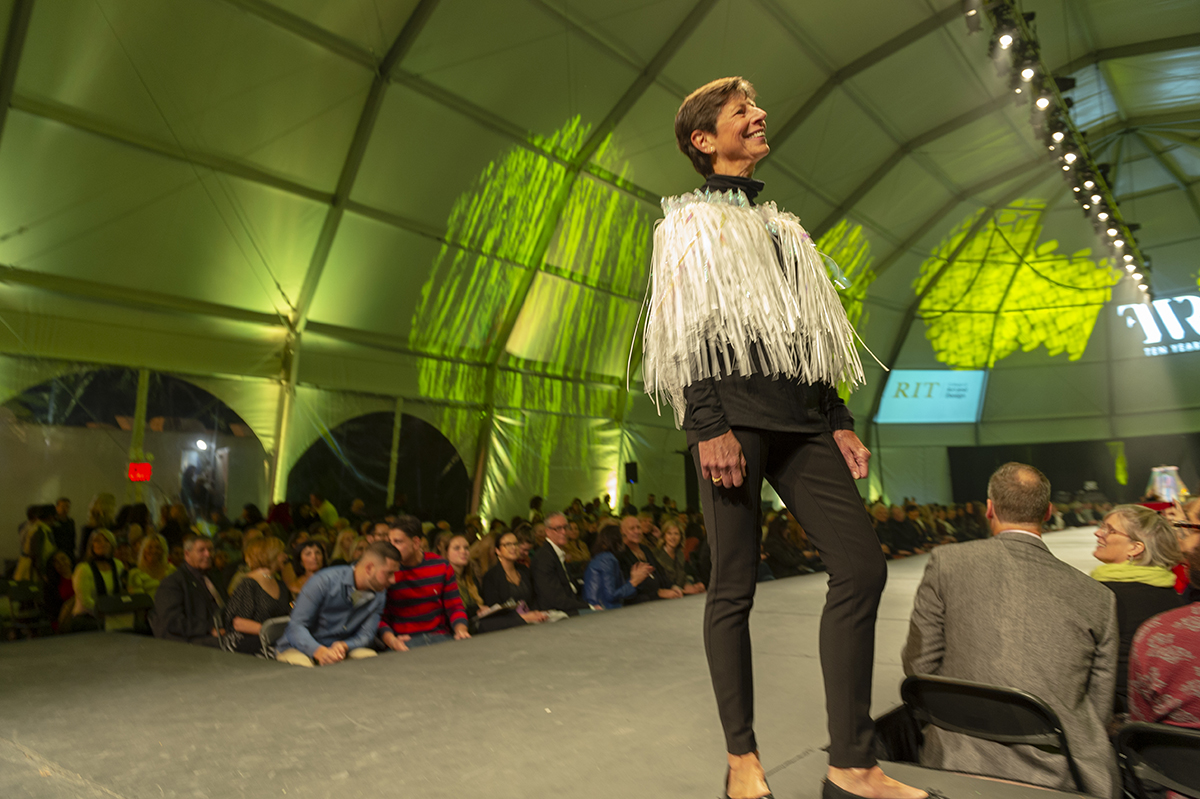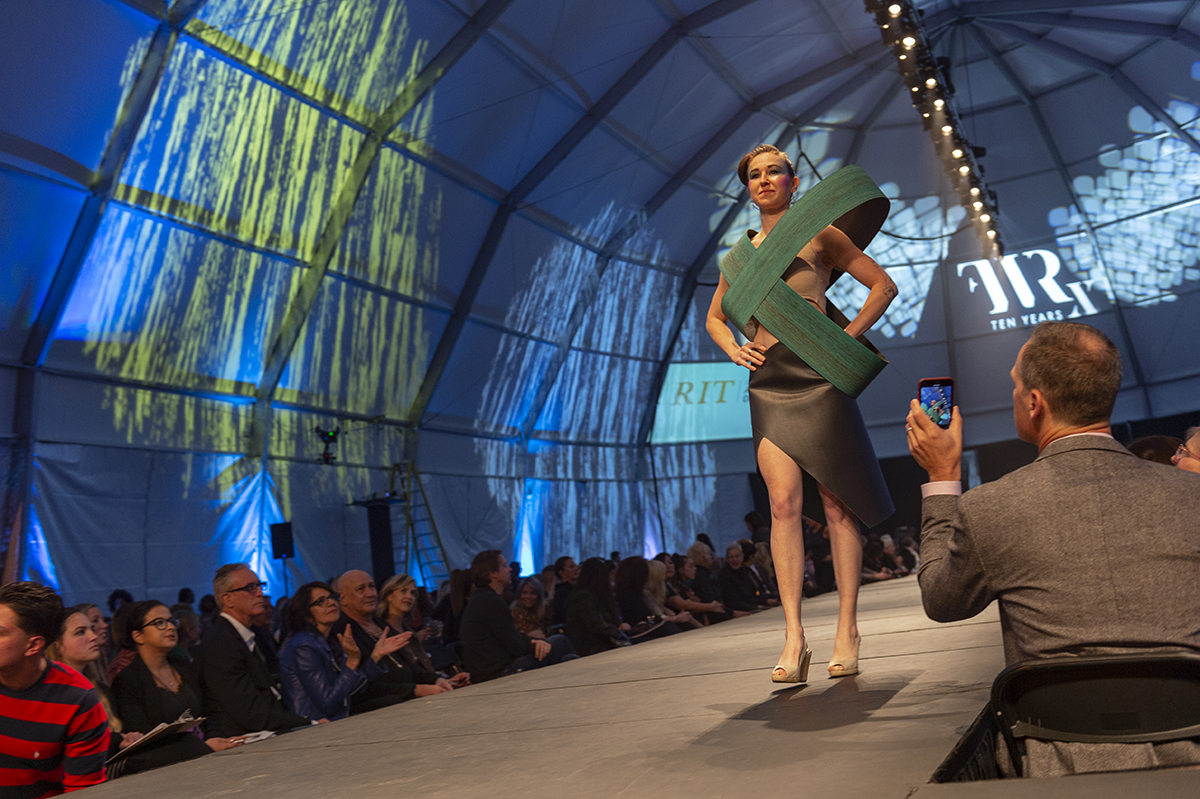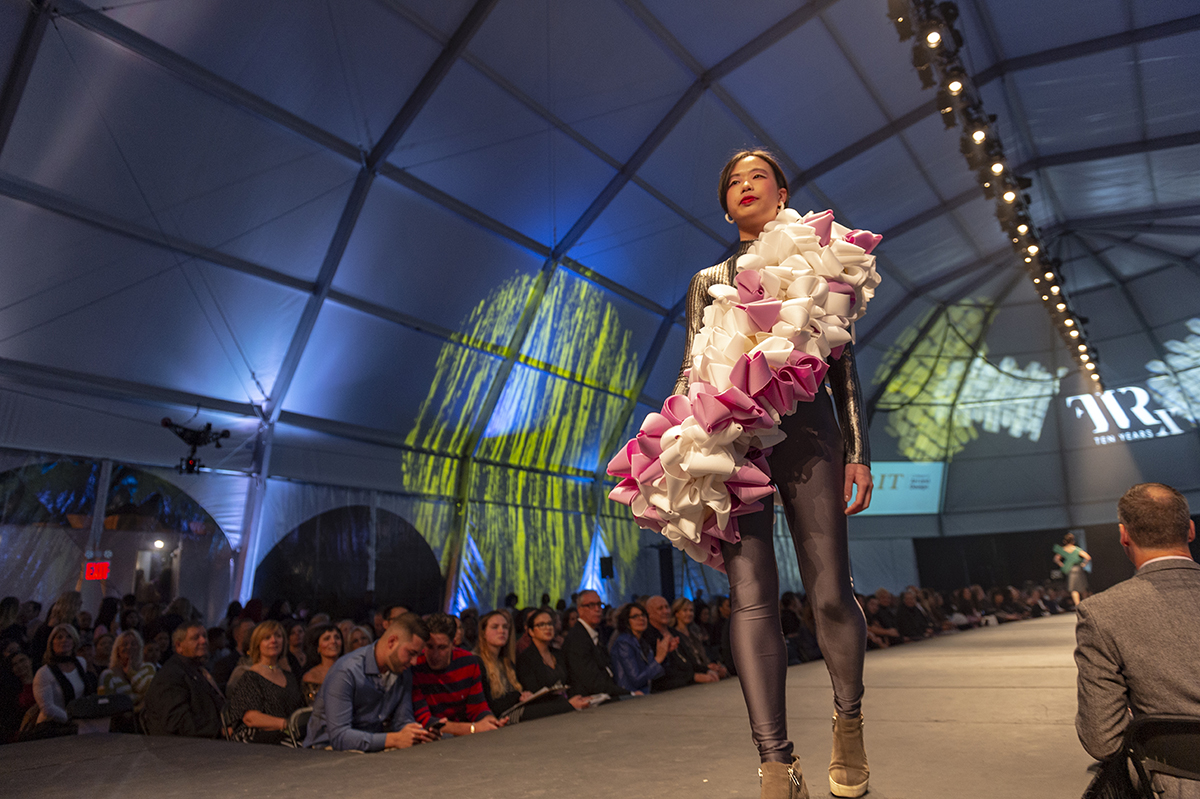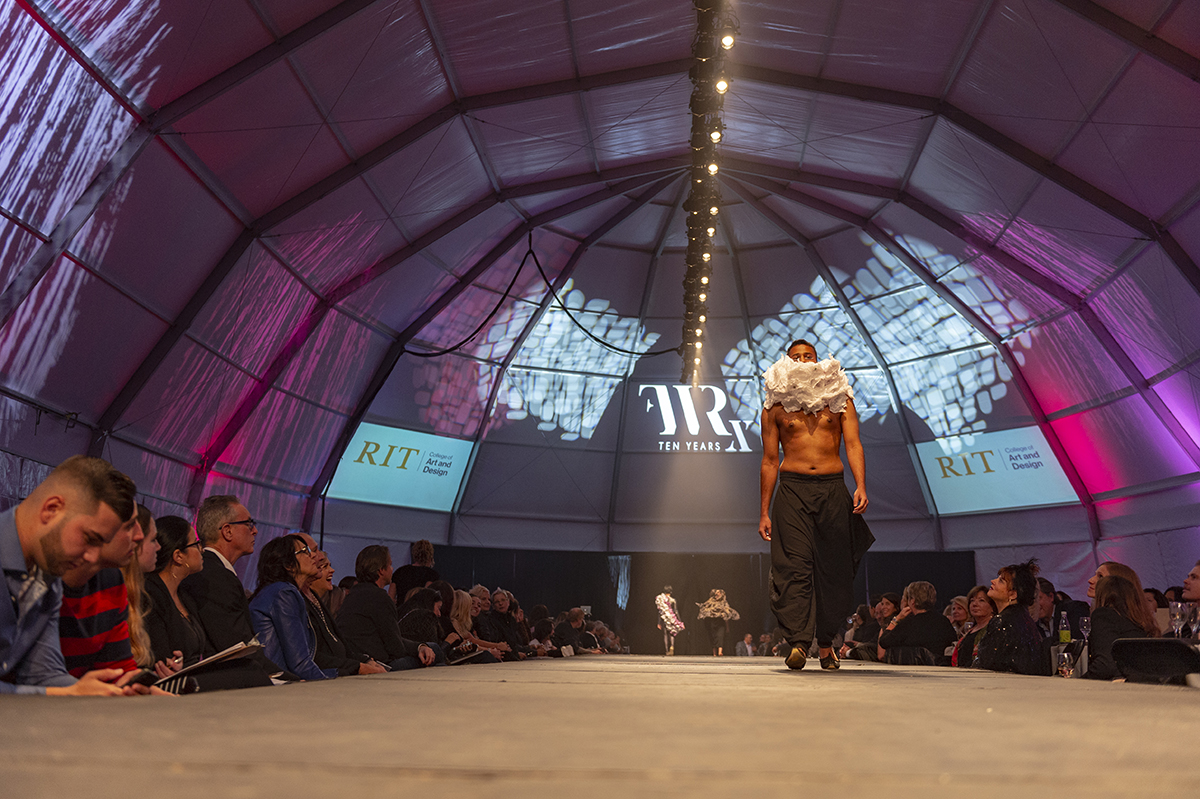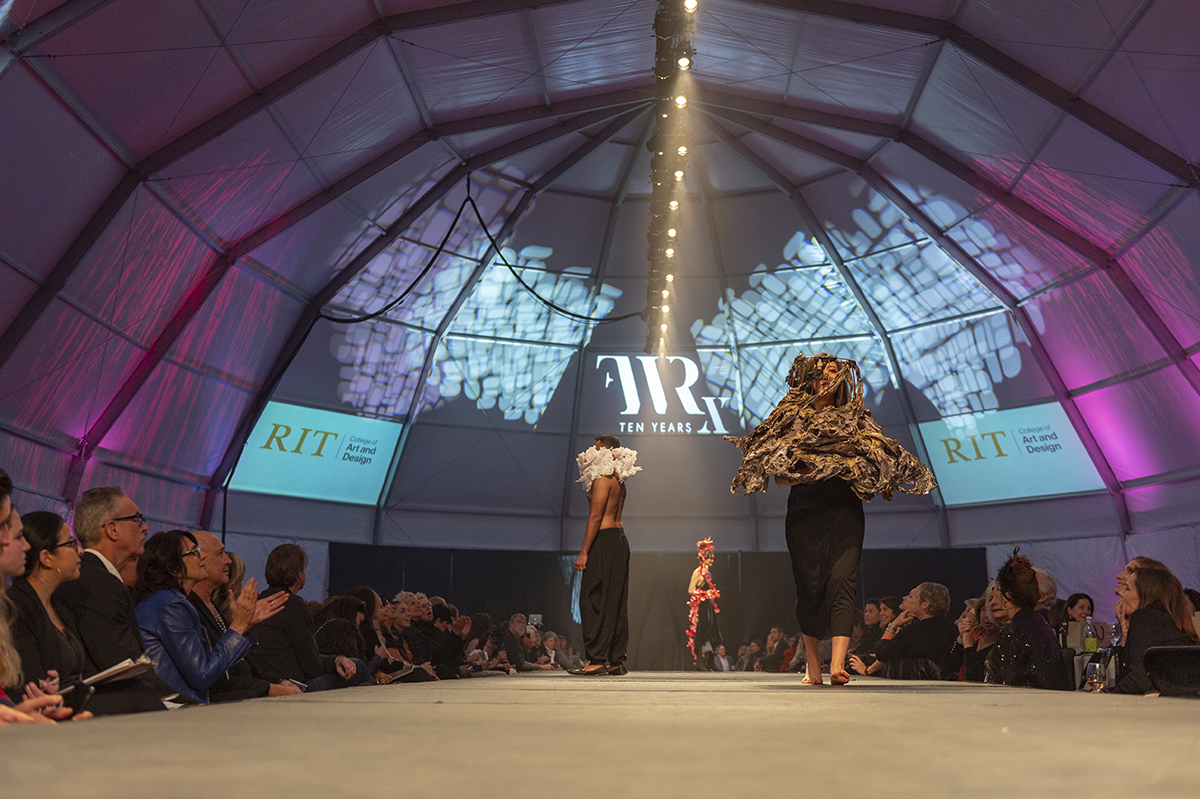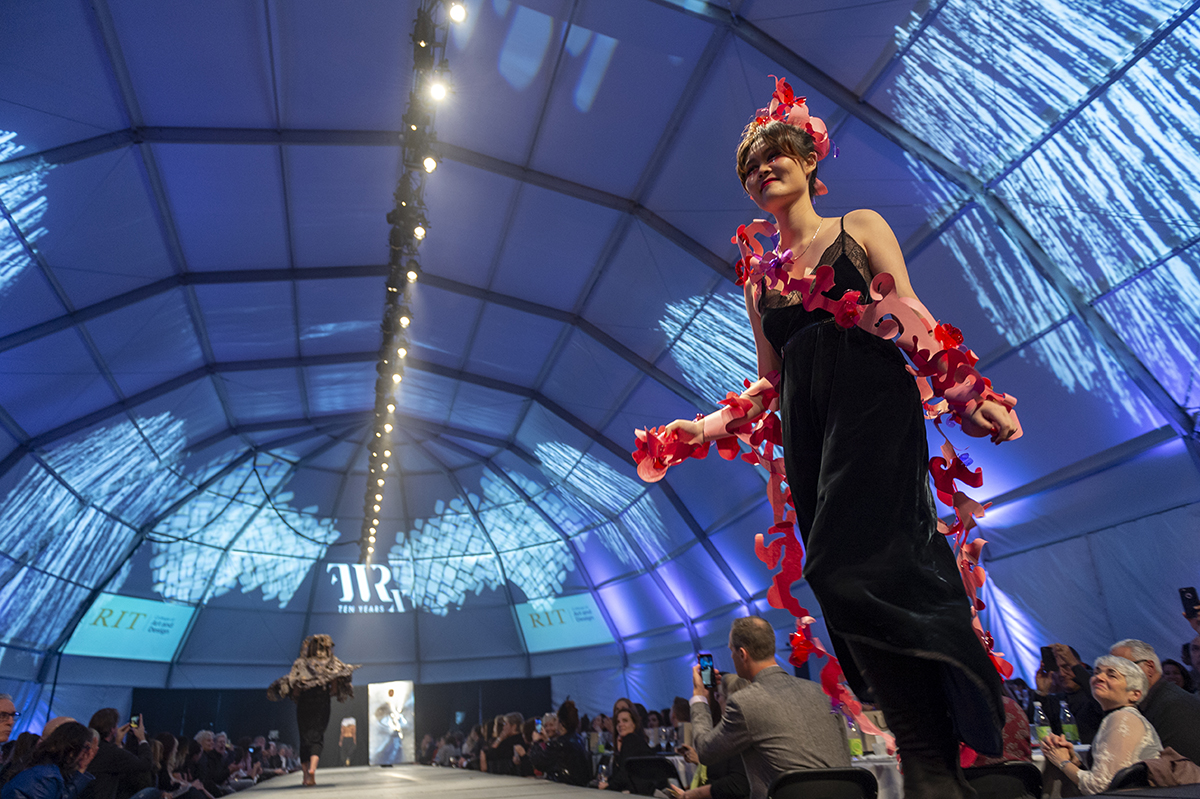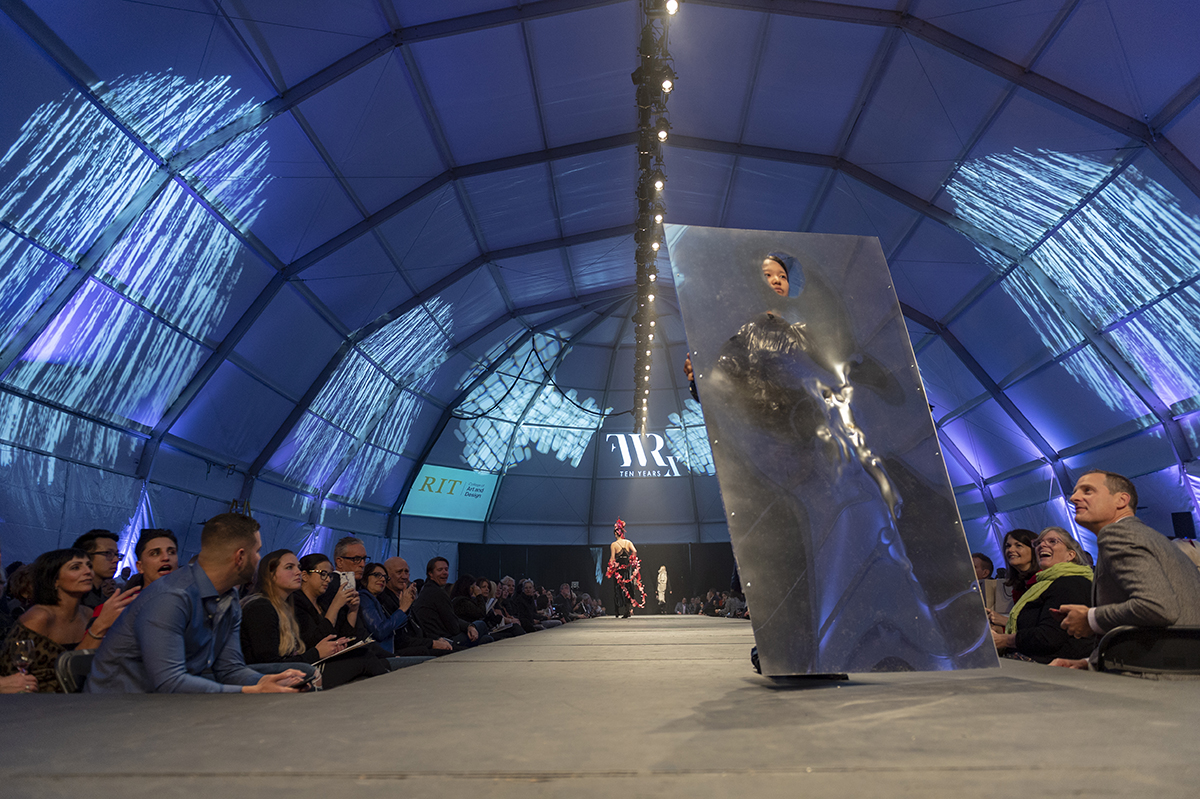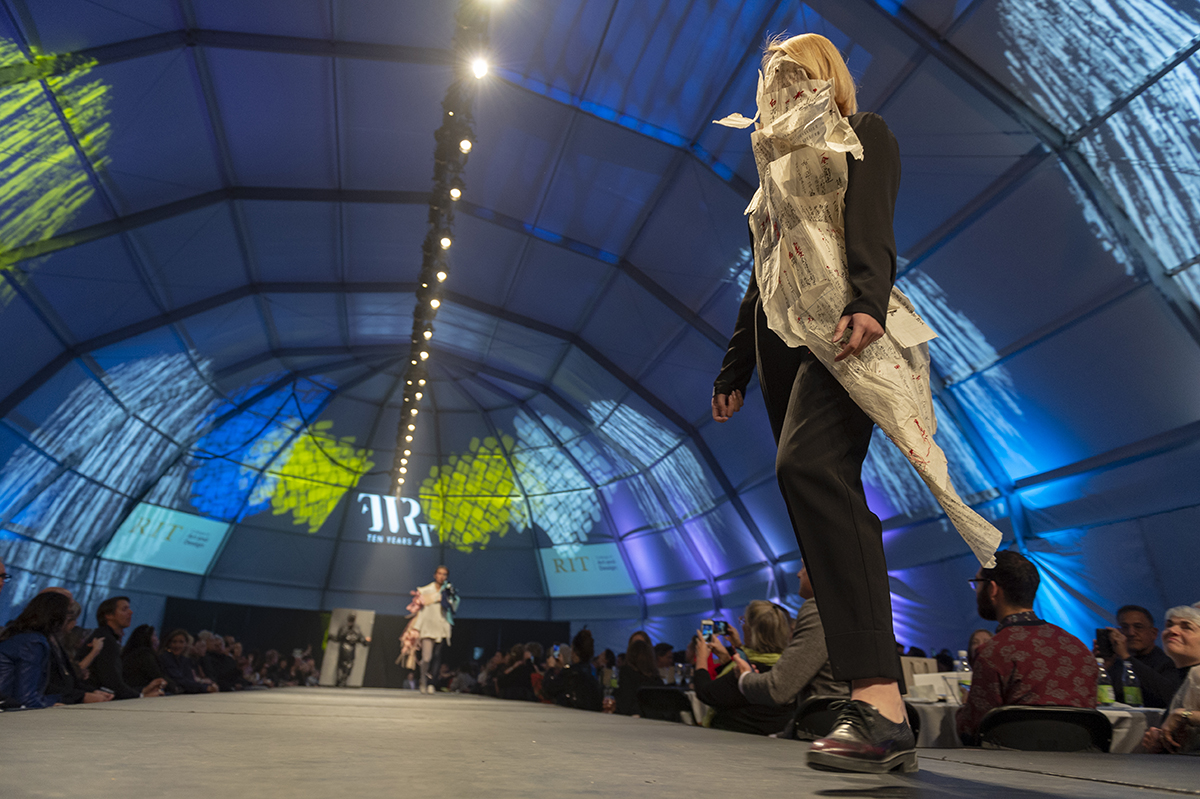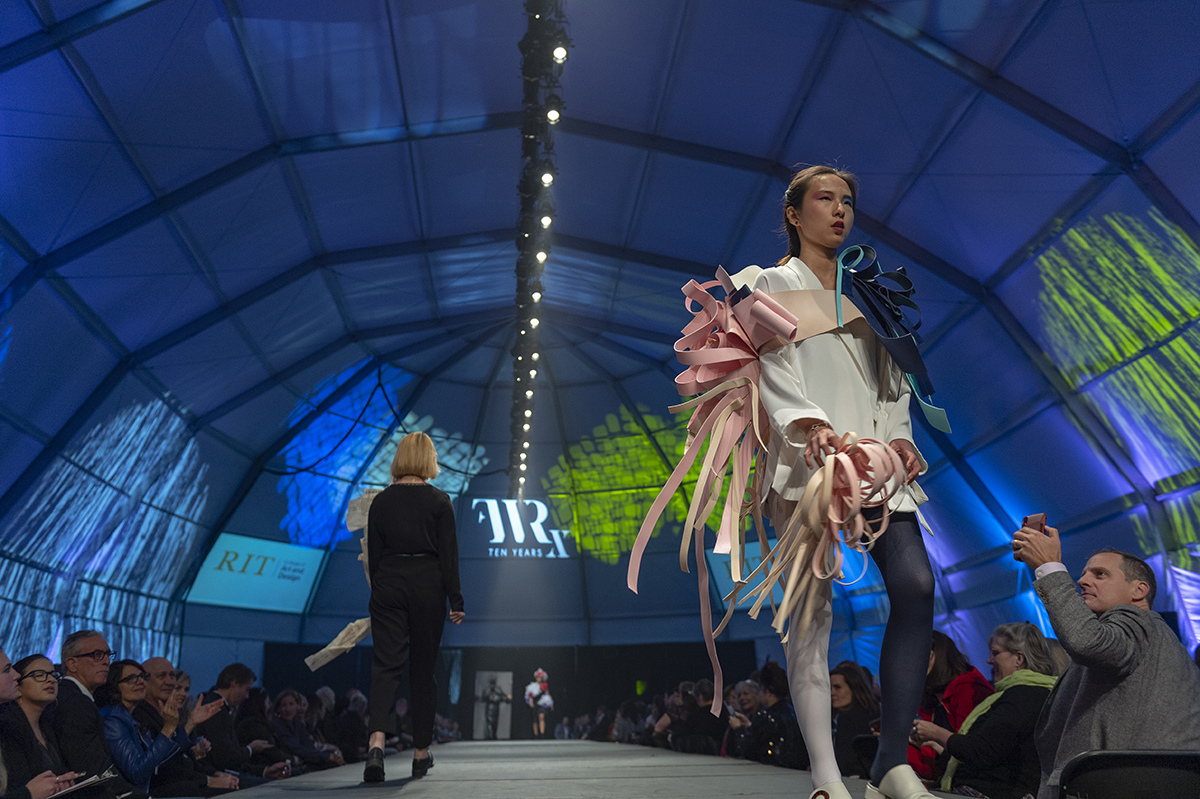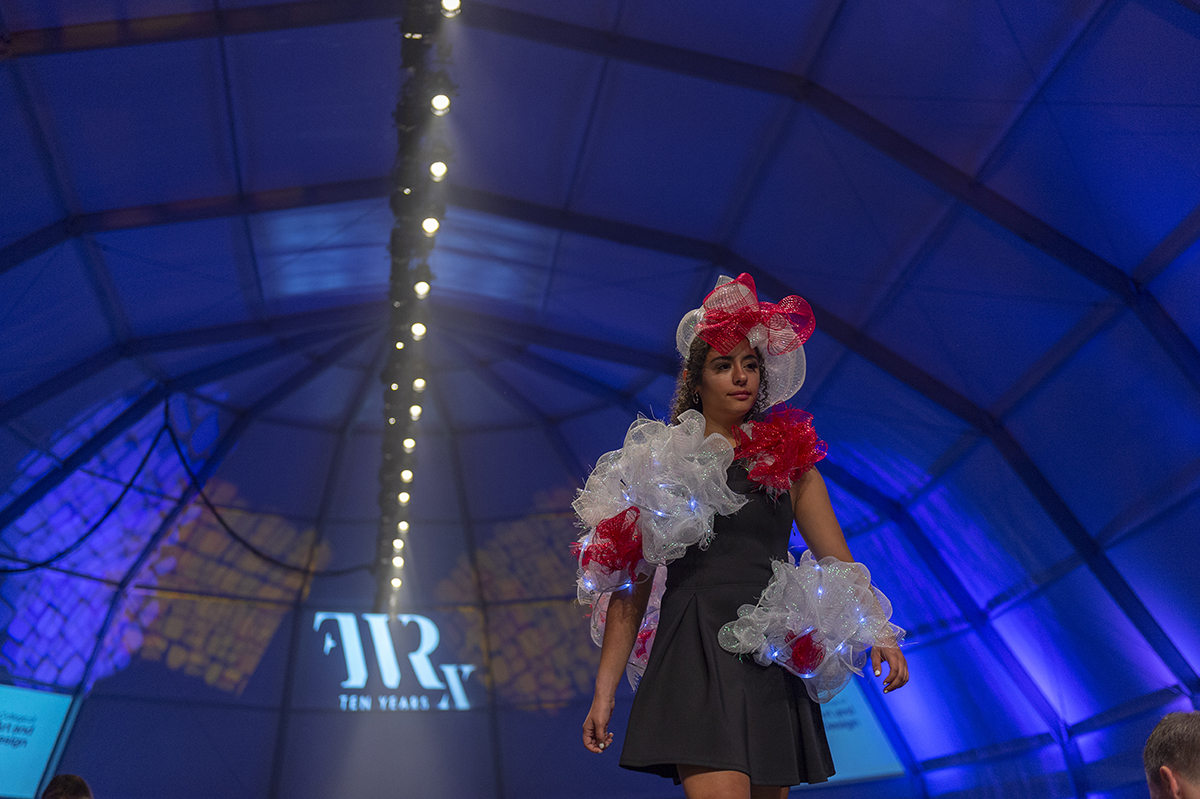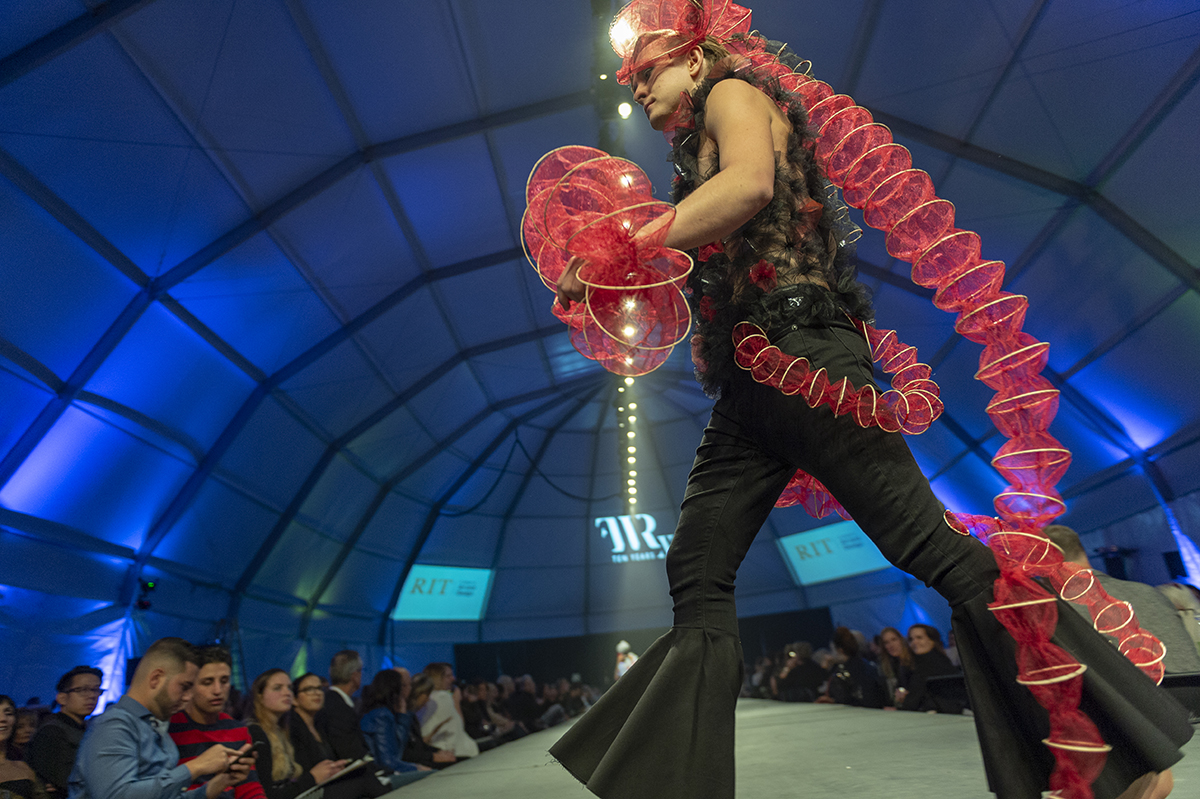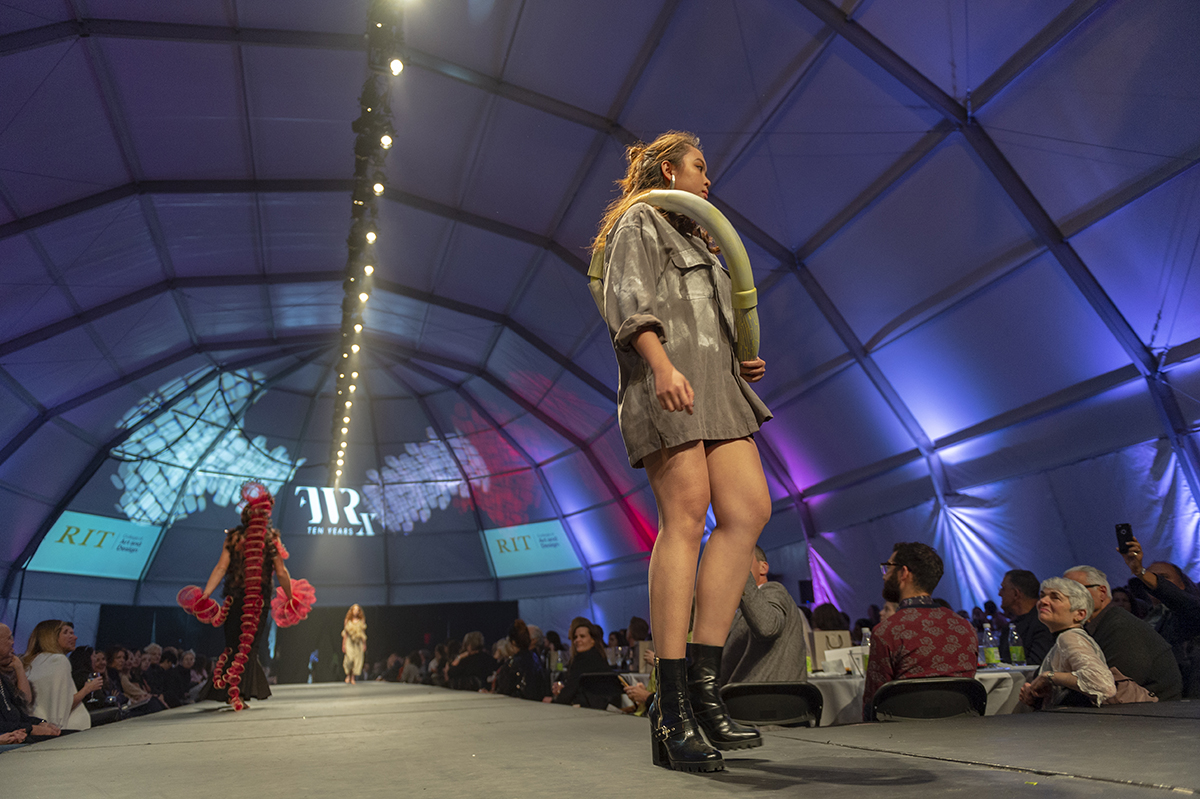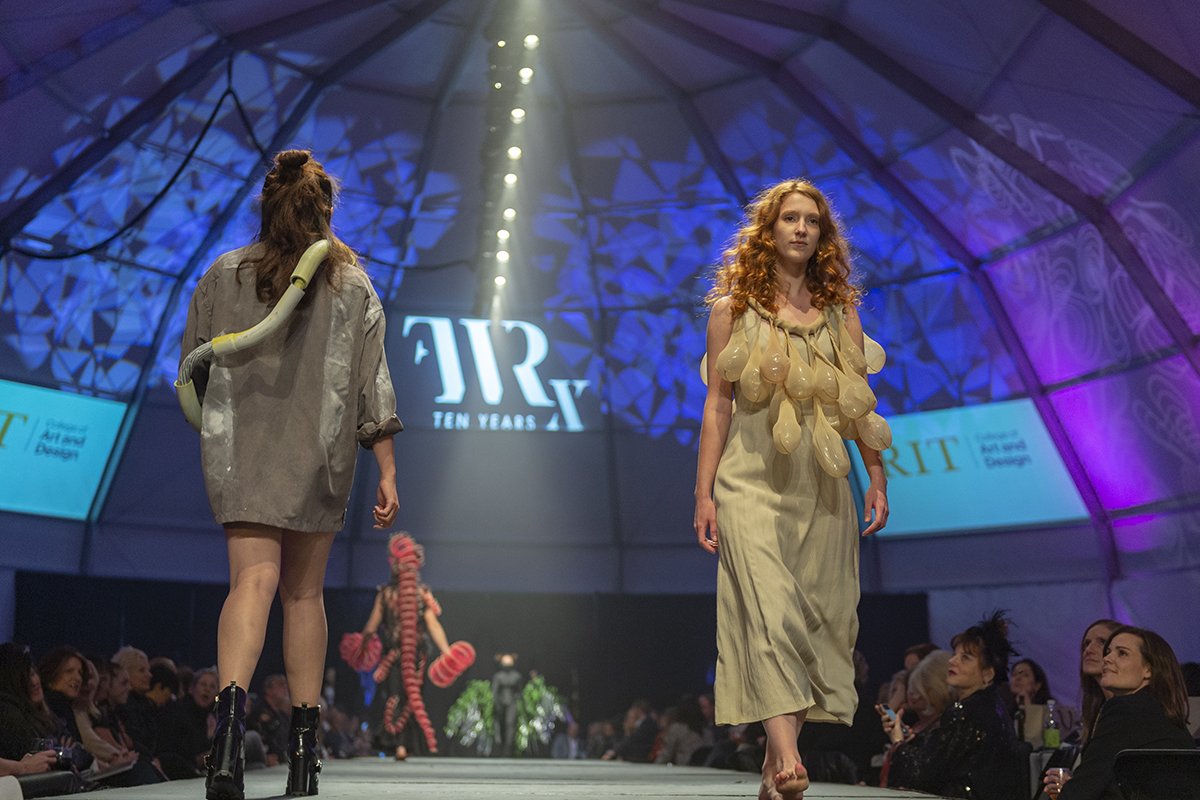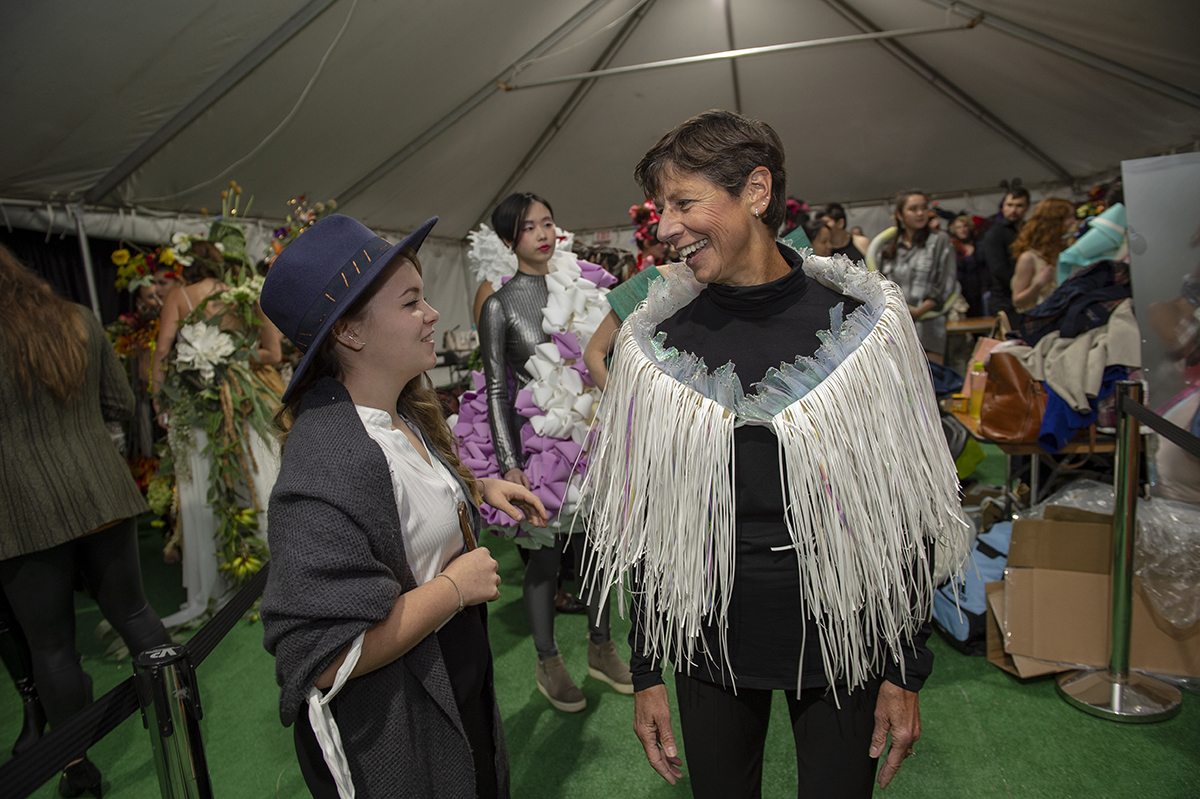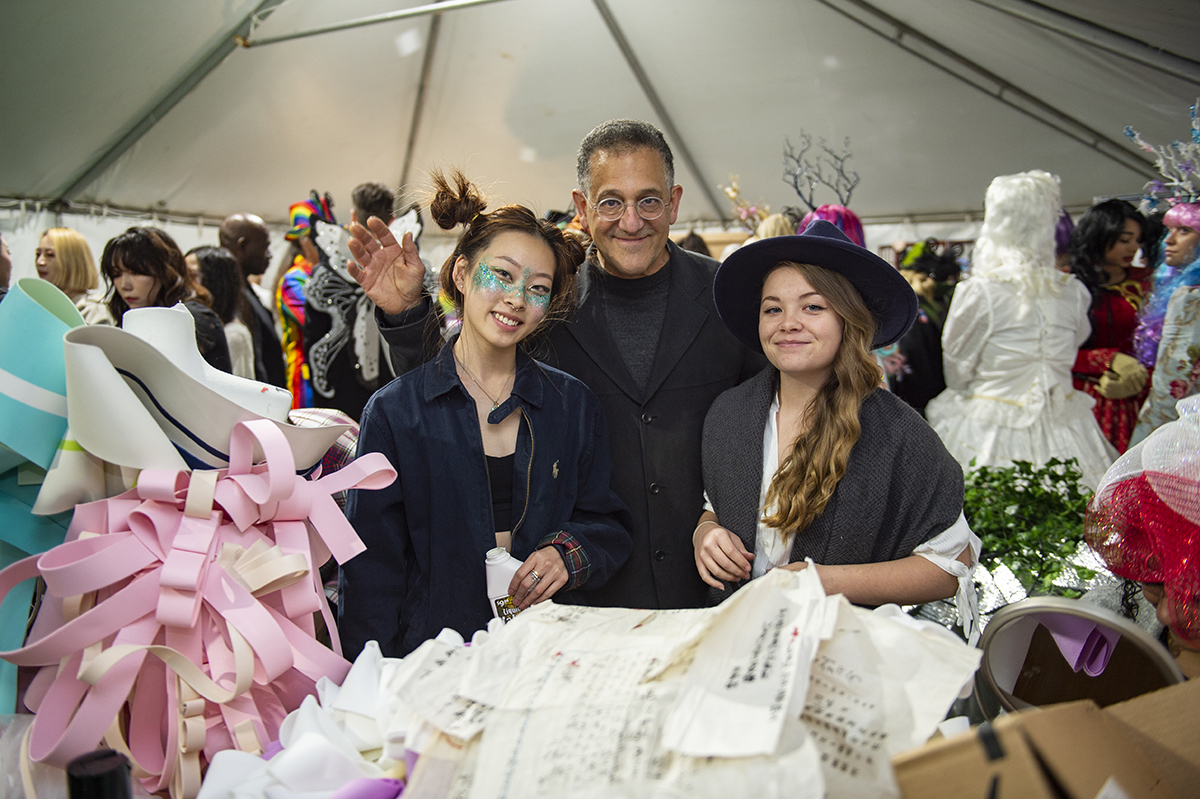 ---