RIT students discover hidden 15th-century text on medieval manuscripts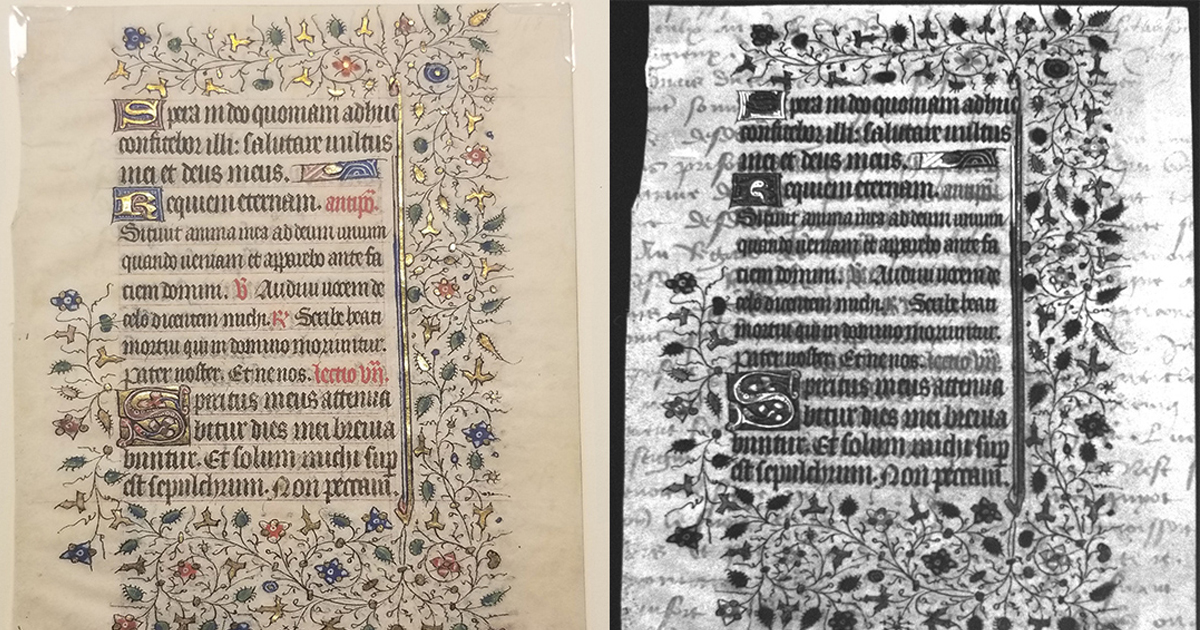 Zoë LaLena, an imaging science student, Lisa Enochs, a double major in motion picture science and imaging science, and Malcom Zale, a motion picture science student, started building an imaging system to examine historical documents in their first year. When they discovered hidden text, their work went viral.
The students developed the multispectral imaging system as part of their freshman Imaging project-based course. By using ultraviolet-fluorescence imaging, they revealed that a 15th-century manuscript leaf held in RIT's Cary Graphic Arts Collection was actually a palimpsest, a manuscript on parchment with multiple layers of writing.
---