Spatial Data Analytics three-course electives sequence — entirely online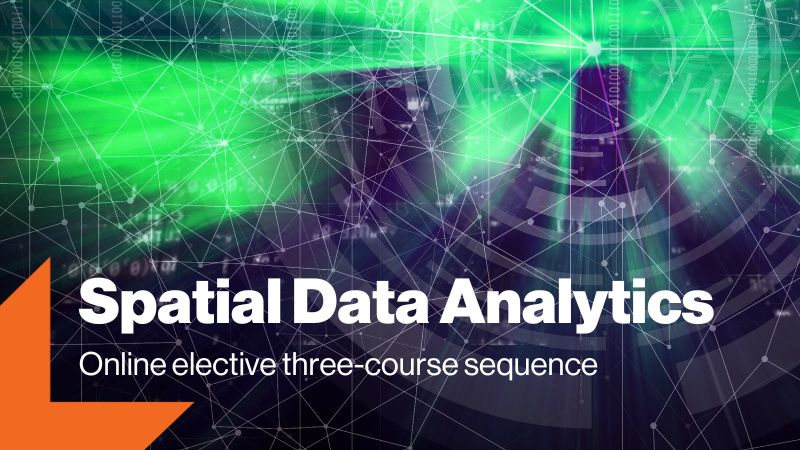 Spatial data science examines where things happen to understand why they happen there. For criminal justice researchers, this skill set can help reveal challenges and unlock solutions for impactful results.
The three-course electives sequence includes: 
IGME 770: Spatial Data Science
IGME: Introduction to Geographic Information Systems
IGME 772: Geographic Visualization
Offered through the School of Interactive Games and Media in the Golisano College of Computing and Information Sciences, the courses can be completed entirely online, making it easier for busy students to fit these valuable courses into their curriculum plans. 
Current students should consult with their academic advisors to learn more about enrolling.
For more information: 
Contact Criminal Justice MS Program Director Jason Scott at jxsgcj@rit.edu or 585-475-2393.
---