Shakierah Shayonna Smith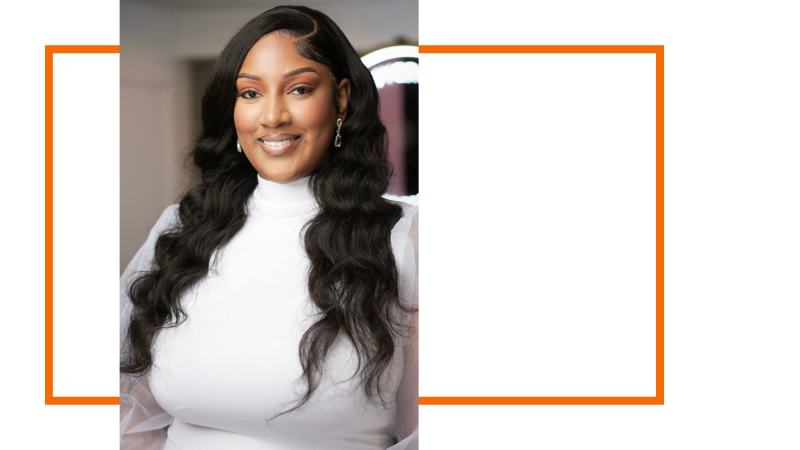 Shakierah Smith was born and raised in Rochester, NY, and graduated from School Without Walls in 2014. After earning both a bachelor's and a master's degree in criminal justice at RIT, she enrolled in law school and earned a Juris Doctorate in 2022. 
During law school, Smith founded the First-Generation Law Students Association and was the first Diversity, Equity, and Inclusion Editor of the Buffalo Law Review; a faculty research scholar; a peer advocate, student ambassador, and admitted student mentor; and a member of the Black Law Students Association. 
In 2021, while a third year law school student, she received the John L. Hargrave Student Award at the annual Scholarship and Award Ceremony of the Minority Bar Foundation, and in 2022, she was awarded the Max Koren Award recognizing a UB Law graduating student who has exemplified the highest standards of the profession as voted on by the law school faculty and dean. 
She interned for the United States Attorney's Office and the United States Court of Appeals for the Third Circuit, the second highest court in the U.S., and in October of 2022, she passed the New York State bar exam—on her first try—with a score high enough to practice in any UBE jurisdiction. 
Smith now works in New York City, where she practices corporate and commercial real estate at Fried, Frank, Harris, Shriver & Jacobson, a big law firm nationally known for its prestigious real estate practice group. Her ultimate goal is to become a judge and help others similar to herself reach their professional goals.
"My greatest accomplishment is becoming a licensed attorney in New York State (NYS). As a first-generation student, I was naïve about the process of becoming an attorney in NYS. Specifically, this process includes obtaining a bachelor's degree and juris doctor; passing the New York Law Exam, Multistate Professional Responsibility Examination, and Bar Exam; passing character and fitness; and finally being sworn in after paying thousands of dollars in associated fees and preparation materials along the way," she explained. "But I did all of this on my first try as a young, African American, first-generation, low-income woman. RIT contributed to this accomplishment by providing me with an environment in which I was both challenged and able to thrive." 
Smith credits her professors John McCluskey, Ph.D.; O. Nicolas Robertson, Ph.D.; Irshad Altheimer, Ph.D.; and LaVerne McQuiller, Ph.D., for pushing her to become a better student and inspiring her to work hard, beat the odds, and always ask questions in the realm of social and criminal justice. "I was heavily mentored by several professors who truly believed in me and wanted to see me succeed beyond RIT. That meant a lot." Together with McCluskey and Robertson, she co-authored an article that will soon be published in Criminal Justice Review.
Smith was recently honored as a College of Liberal Arts Rising Star Alumni in April 2023 in recognition of her exemplary dedication and contributions to her field.
---