Empty shelves of toilet paper and paper towels. Limited supplies of chicken and beef. Packages of rice and cans of tuna nowhere to be found. No one expected COVID-19 to upend everyone's trip to the grocery store. And no one expected a pandemic to bring significant attention to something most people don't think about all that much: the importance of supply chain management.
What is a Supply Chain?
It's not often a supply chain gets interrupted to the point where consumers cannot find the products they need. But when it does, people notice.
What is a supply chain? It's a complex system that begins with business strategists forecasting or predicting consumer demand for goods and ends with finished products available for purchase. In between is an interconnected web of purchasers and negotiators managing raw materials and suppliers, information systems that track inventory and data, transportation systems that move materials and goods between warehouses and retail operations, and retail stores stacking shelves and selling products to consumers.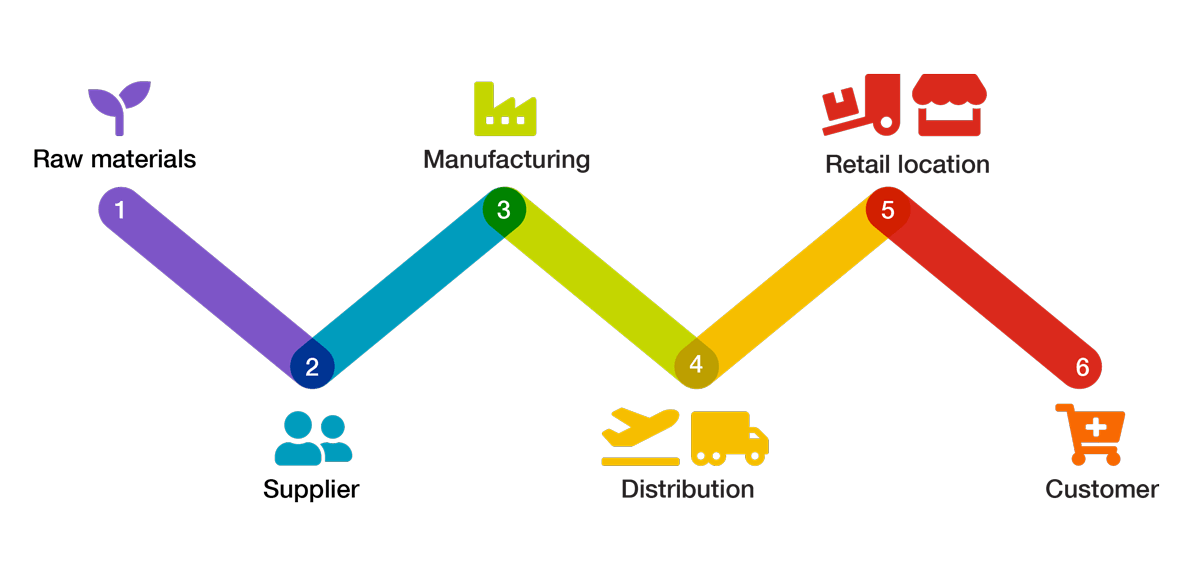 Managing this intricate, expansive network of suppliers, producers, vendors, databases, warehouses, transportation networks, logistical partners, and retailers is the focus of a supply chain management. Gaining the expertise you need for this dynamic industry comes from a degree in supply chain management.
Why Major in Supply Chain Management?
Every manufacturer, whether they make cars, toys, airplane parts, t-shirts, or toothpaste, uses a supply chain. Managing supply chains successfully leads to increased efficiencies, higher profits and lower costs, and better management of consumer supply and demand.
And it's a career field that is growing. Jobs in supply chain management will continue to grow as the global supply chain continues to change and evolve. Demand for those with the skills and education to manage supply chain, create and execute supply chain strategies, and influence supply chain optimization will be highly sought after.
Today, many companies and organizations are involved in making products readily available so consumers, producers, and manufacturers can have them when and where they want them, and at a competitive price. Preparing you with the knowledge and expertise you need to coordinate and manage all of the organizations and suppliers involved in the activities that move products to the right places at the right times, is the goal of a supply chain management degree. You'll learn how to develop, manage, strategize, and improve supply chains. And, more than ever, technology is driving supply chain business processes and strategies that give companies a competitive edge. RIT's supply chain management degree incorporates technology, entrepreneurial thinking, and innovative solutions.
There's no better place to experience the integration of technology into the world of business than studying supply chain management at RIT's Saunders College of Business.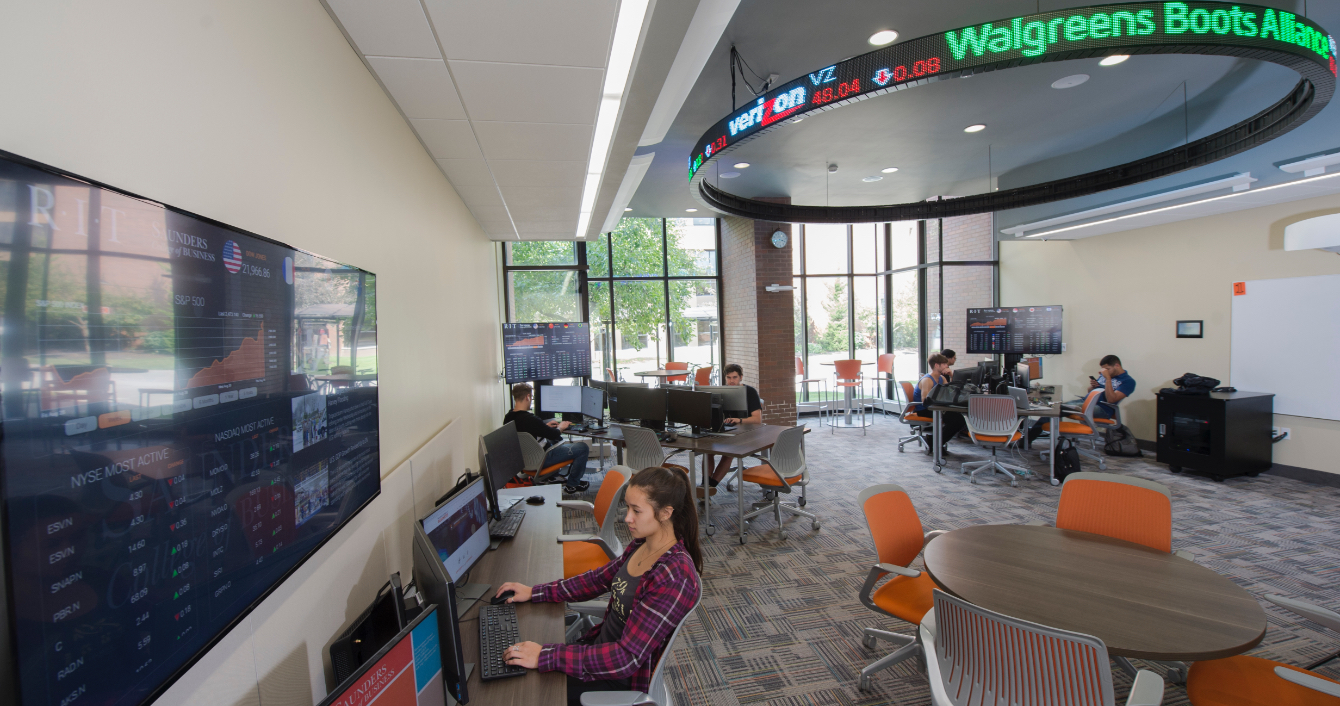 Why Study Supply Chain Management at RIT?
RIT is known for innovation and creativity. In fact, U.S. News & World Report ranked RIT 50th on the list of "Most Innovative Schools" for 2021. What does this mean for you?
It means unprecedented access to vast resources in business, technology, innovation, and design that can only be found at RIT. Through an open and powerful academic architecture, business students share classrooms, labs, and makerspaces with artists, designers, engineers, and computer scientists. By combining your supply chain management degree with courses across all of RIT's colleges, you can differentiate yourself by pairing your business degree with classes in tech, design thinking, data analytics, computing, communication, statistics, engineering management, and more. All to help you stand out in a competitive job market.
Jobs in Supply Chain Management
With a supply chain management degree, you'll be well prepared for a range of professional positions in areas such as materials management, warehouse management, project management, exporting and global sourcing of materials, engineering management, business intelligence, negotiations, Lean Six Sigma, and more. It's an exciting, dynamic, and often global, career where both raw materials and finished products need to be moved around the world. Businesses large and small rely upon efficient supply chains to ensure their businesses runs smoothly. This translates into a vast spectrum of jobs in supply chain management, including transportation manager, financial analyst, buyer, logistics analyst, materials manager, purchasing manager, procurement manager, business intelligence analyst.
Supply Chain Management Career Paths
RIT's Saunders College of Business offers a range of majors and minors that offer the flexibility to pair your interests and career aspirations in exciting ways that give you the knowledge and expertise you need to enter the dynamic field of supply chain management.