RIT's Golisano College introduces new computing for all initiative
RIT's Golisano College introduces new computing for all initiative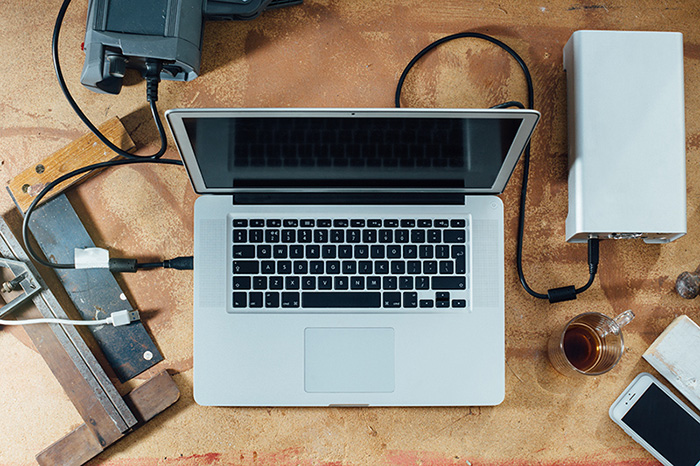 A new initiative that encourages people to engage in computing education will better prepare students for careers that will inevitably be shaped by computers.
Introducing the Center for Computing Outreach, Research and Education (C-CORE). Through the new center, RIT's B. Thomas Golisano College of Computing and Information Sciences aims to change the way that computer science is introduced and spark an interest in computing for students from all disciplines, backgrounds, and ages.
The computing for all initiative is spearheaded by Anne Haake, dean of GCCIS, and computer science Professor Paul Tymann, who will serve as director of C-CORE.
"The Golisano College embraces a vision in which the computing domain is accessible to everyone, regardless of discipline, disability, or diverse background," said Haake.
Inspired by President Obama's 2016 Computer Science for All initiative, the new center shares in the goal of empowering students to learn computer science and equipping them with the computational thinking skills needed to be creators — not just consumers — in the digital economy.
"Computers have become part of the fabric of virtually every discipline, and I don't think you can be successful in today's society without having a basic understanding of how computing works," said Tymann. "That's why we are looking to understand the computing needs of every discipline at RIT."
With the new center, educators hope to change the way that non-computing majors first learn about computing. In the introductory Computer Science Principles course at RIT, faculty are already creating programming assignments that feature a flavor more appropriate for the specific students in the course.
For example, classes that have liberal arts students might write an app that analyzes political tweets or literature. For science majors, the exercise might allow students to create a database that finds patterns in DNA. Art students can develop a program that allows them to modify colors in a photo.
"I believe that all students should be exposed to computational thinking during their time at RIT," said James J. Winebrake, dean of RIT's College of Liberal Arts. "This is true whether these students are studying engineering, business, science, or the liberal arts."
Winebrake added that "building digital and computational literacy is particularly important for RIT's liberal arts students, allowing them to stand out against graduates from other universities. We are pleased to be engaged with GCCIS on this important curricular endeavor."
C-CORE will also explore ways RIT can improve computing education for students from kindergarten through high school. Specifically, the center plans to look at existing and future outreach opportunities with the Rochester community at libraries, schools, and workshops.
Finally, the center will address the changing needs of incoming computing college students—learners who have grown up using computers. The new generation of computing students come to college and already know some coding and programming. The center will look at ways to update computing programs to attract and accommodate this new wave students.
To learn more about C-CORE, contact Betty Hillman at Betty.Hillman@rit.edu