Adobe executive to attend Imagine RIT
Michael Gough talks about the creative thinking process 11 a.m. to noon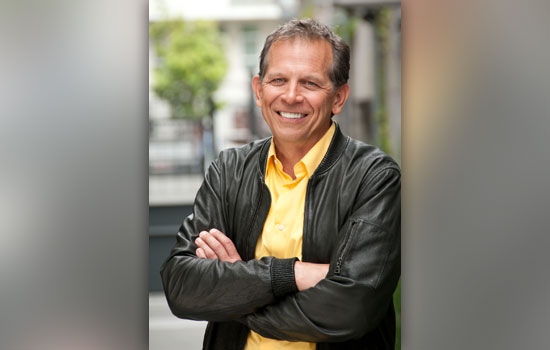 Michael Gough, vice president of experience design and creativity at Adobe, will join festivalgoers and exhibitors at the Imagine RIT: Innovation and Creativity Festival May 3.
Gough will present a free talk on creative thinking and the process of user experience design from 11 a.m. to noon in the Golisano Hall auditorium. The talk will be followed by a Q&A about his experiences with Adobe and the company's approach to creativity.
"When I think of Imagine RIT, I think of the creative process that we all go through to produce the work and experiences we display during the festival," said Andrew Phelps, director and founder of RIT's MAGIC Center. "Michael's talk is a nice way to reflect on the process leading up to Imagine RIT and to explore views on what creativity is and how it works."
Gough is also the leader of Adobe's Experience Design (XD) Team, an internal design practice focusing on the next generation of digitally enabled experiences. Adobe XD creates sophisticated applications for desktop computers, laptops, mobile phones and other devices. He was previously the chief creative officer at Macromedia, vice president of brand design at Nike, chief creative officer of Quokka Sports and creative director of Construct.
"In addition to the talk, I know that Michael's top priority is to walk around and see the creative work that our students and faculty are passionate about," said Jennifer Hinton, assistant director of RIT's MAGIC Center
The talk is hosted by RIT's Center for Media, Arts, Games, Interaction and Creativity (MAGIC). For more information about the talk and the free festival, go to the Imagine RIT website.
Topics