Alumna rises through ranks of Tiffany & Co.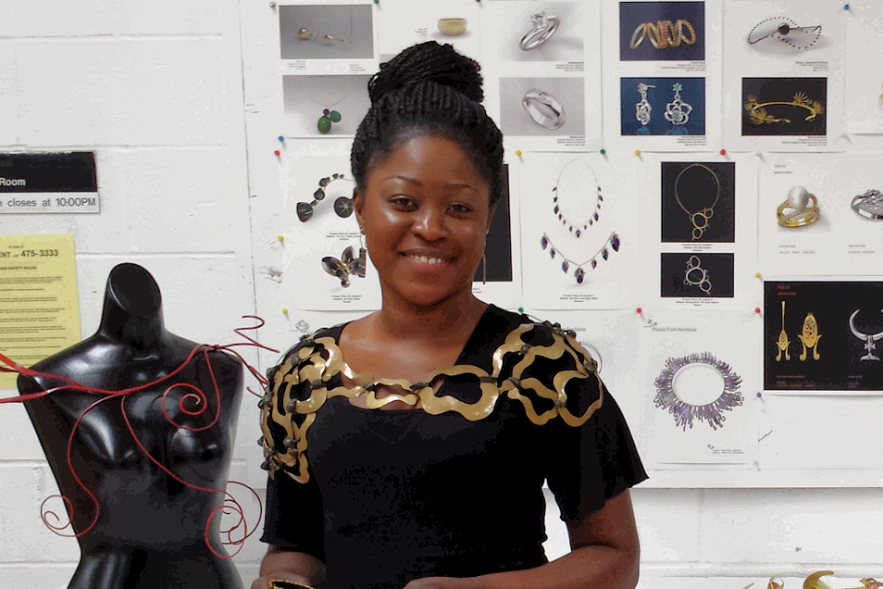 Claudia (Owusu-Sampah) Fava '14 MFA (Metals and Jewelry Design) considers her two years at RIT much more than a meaningful educational experience. 
"It was more of a transformation of life," said Fava, who was born and raised in Ghana, West Africa. 
Fava studied under professors and renowned artists Juan Carlos Caballero-Perez and Len Urso and in turn developed a confidence to match her creative skill set. All told, her time in the program was an effective launch pad for an enriching career at Tiffany & Co., the eminent luxury jewelry retailer.  
Fava supervises the stone-setting department out of the company's Cumberland, R.I., manufacturing facility. She ensures her team produces work efficiently and safely and achieves the excellent quality for which Tiffany is known, all for on-time delivery to Tiffany & Co. stores around the world.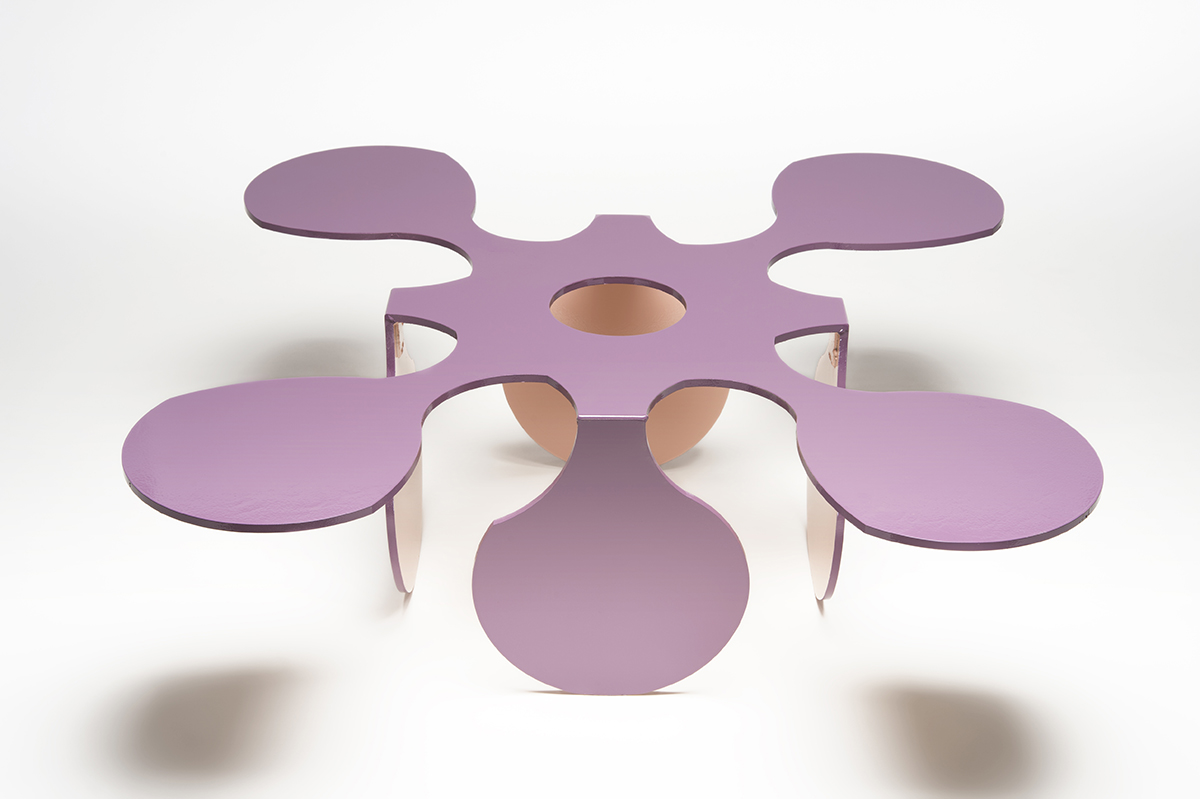 Fava was recently promoted to her current position after managing more than 50 employees in the waxing and casting department. She began her career at Tiffany as a cast cleaner in 2014, right after graduating from RIT. 
She quickly climbed the ranks to become a team leader of the solitaire diamond ring team (SDR), leading the production of Tiffany's iconic engagement rings. That work earned her the 2018 Charles Lewis Tiffany Award, the company's prestigious, employee of the year honor. Along her journey at Tiffany, she has taken company-offered training courses in leadership to advance her supervisory abilities.
"My career at Tiffany has been very rewarding to me in the sense that, from the time I started as a cast cleaner to where I am today as a supervisor has been tremendous," she said. "It takes zeal to be able to move through the company. They help individuals grow through the company, as they have done with me, because I showed an interest in it."
Fava's career outlook began to take shape when she started to break out of her artistic shell at RIT. Previously, she was reserved. The back corner of the room was her preferred perch during critiques as she pursued a BFA in Metal Crafts and Jewelry at the Kwame Nkrumah University of Science and Technology in Ghana. 
"I always said when asked, 'My work will speak for itself,'" Fava said.
Things began to change at RIT. Fava said roundtable project critiques buoyed her confidence as both an artist and individual — enabling her to more easily talk about her art and its meaning in front of others. 
"I learned to be independent in making decisions and taking a stance for myself and what I believed in," Fava said.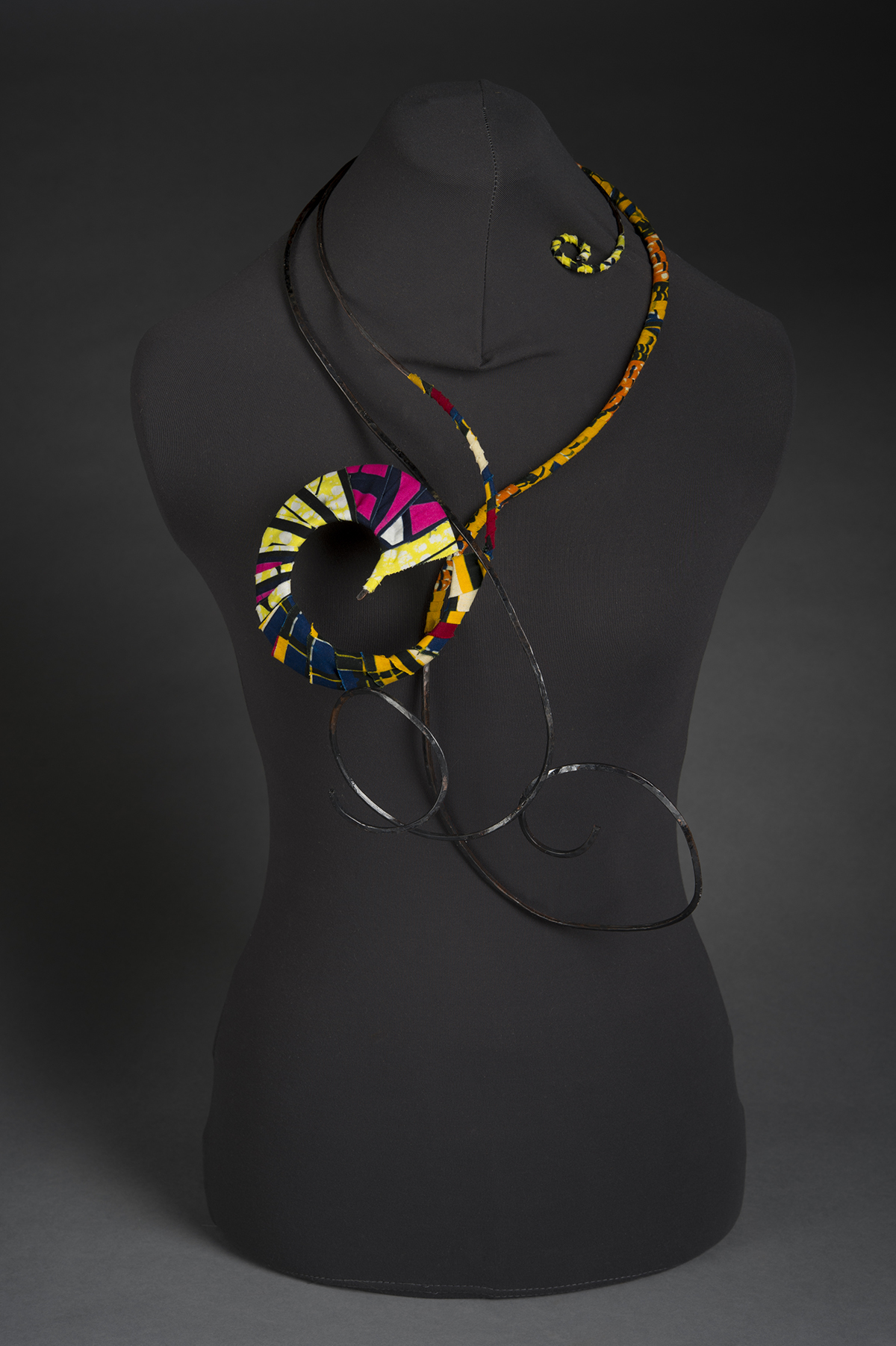 Fava is among the many former RIT Metals and Jewelry Design students (undergraduate and graduate) who have gone on to work for Tiffany & Co. It's been a hot spot employer for alumni, with more than 50 graduates having worked for the famous jewelry maker. 
The professional-level environment of the program, led by internationally exhibiting artists, helps drive students to fulfilling opportunities. 
"My time at RIT working with (professors) Leonard Urso and Juan Carlos Caballero-Perez was an experience I thought I could only dream of," she said. "Their passion for the work they did and still do is more than I could have asked for. I enjoyed every moment of the two years I spent at RIT."