Alumni Update: Alumnus uses design to tell a larger story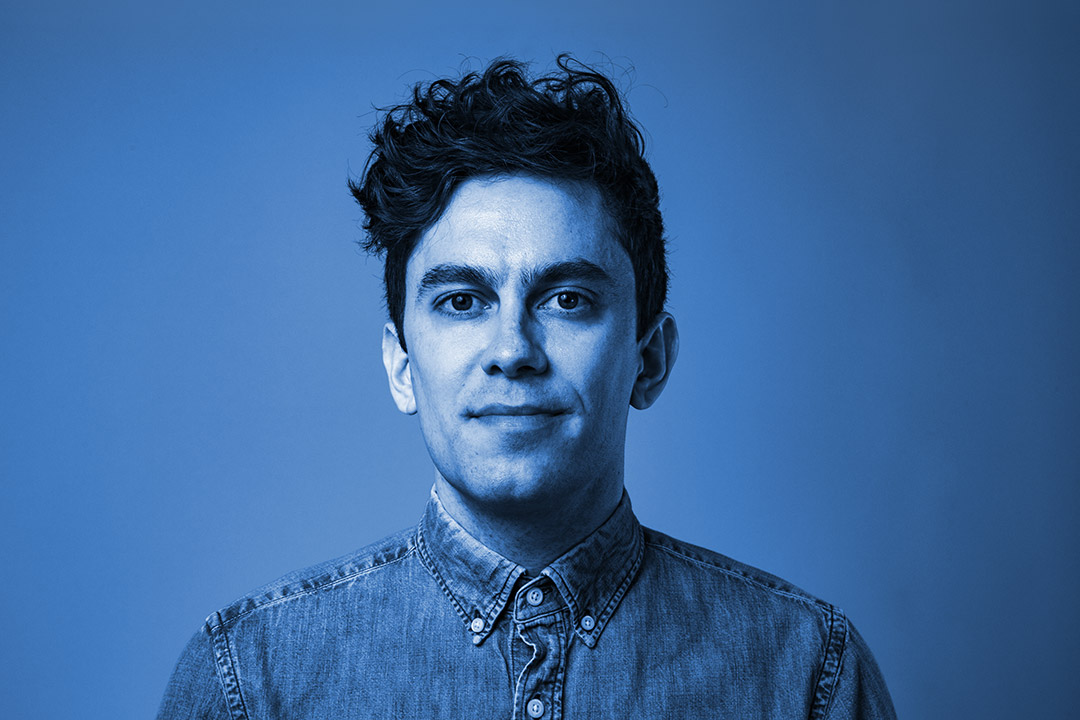 When Joey Zeledón '06 (industrial design) contributes to a new product design, he aims to design for a consumer's feelings rather than solely focusing on aesthetics and functionality.
Zeledón first became interested in the concept of designing for feelings—or, as he describes it, "emotional ergonomics"—while working for Continuum, a global innovation design firm in Boston.
"It was a pivotal moment in my career when I realized the process wasn't about designing a thing; it was more about creating and telling a compelling story around people, their environment, and the things they use," said Zeledón.
One of Zeledón's newest conceptual designs, the Coat Check Chair, is the embodiment of this methodology.
The chair, made from a shaped metal rod and plastic coat hangers, is a personal project for Zeledón that he conceptualized during his senior year at RIT.
In June 2019, he set up a Kickstarter campaign to gauge public interest and gain financial support for the functional sculpture. He reached his funding goal one month later, days before the end of the campaign.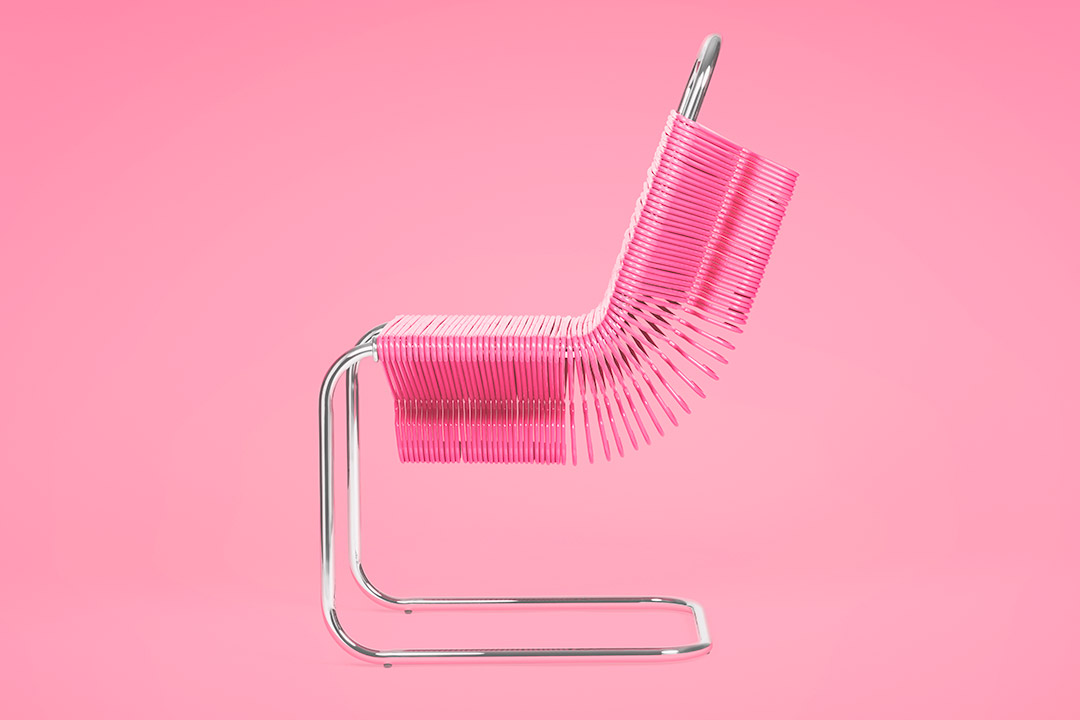 "I set out to design a chair that wasn't just another designer chair. It makes you see ordinary objects in a new way, and I really love that approach to design," said Zeledón.
Originally from Schenectady, N.Y., Zeledón moved to Barcelona in 2019 to work at HP as a design lead. Previously, the first-generation college graduate also worked for Clarks, Smart Design, and Steelcase and helped design products for companies including Google, PepsiCo, American Express, and Banana Republic. 
Whether it be apparel, household items, or beauty products, Zeledón always looks at a new design through his lens of emotional ergonomics and considers how design can impact individual lives. He believes in this practice so strongly that he wrote a book, Touchy/Feely, explaining his philosophy.
"The products we design are just props in a larger theater of life. We have the props, characters, character development, and a stage where all of these things interact. When thinking of it that way, it puts the products in perspective," he said.
Beyond giving users an emotional experience in an artistic sense, his approach also helps when considering design that is accessible to all users. Some of his favorite designs from his portfolio, such as the OXO electric hand mixer, were made with emotional ergonomics and accessibility in mind.
While he was working at Smart Design, Zeledón and the team decided to include a headlight on the hand mixer so people, particularly those with low vision, can clearly see their batter while they're mixing it.
"Traditional ergonomics, usability, and functionality are expected. But ultimately the holy grail and the new frontier is designing for feelings," said Zeledón. "It's applying that emotion you feel and turning it into action by creating a design from your empathy."
Topics