Alumni Update: Passion for communication turns into a career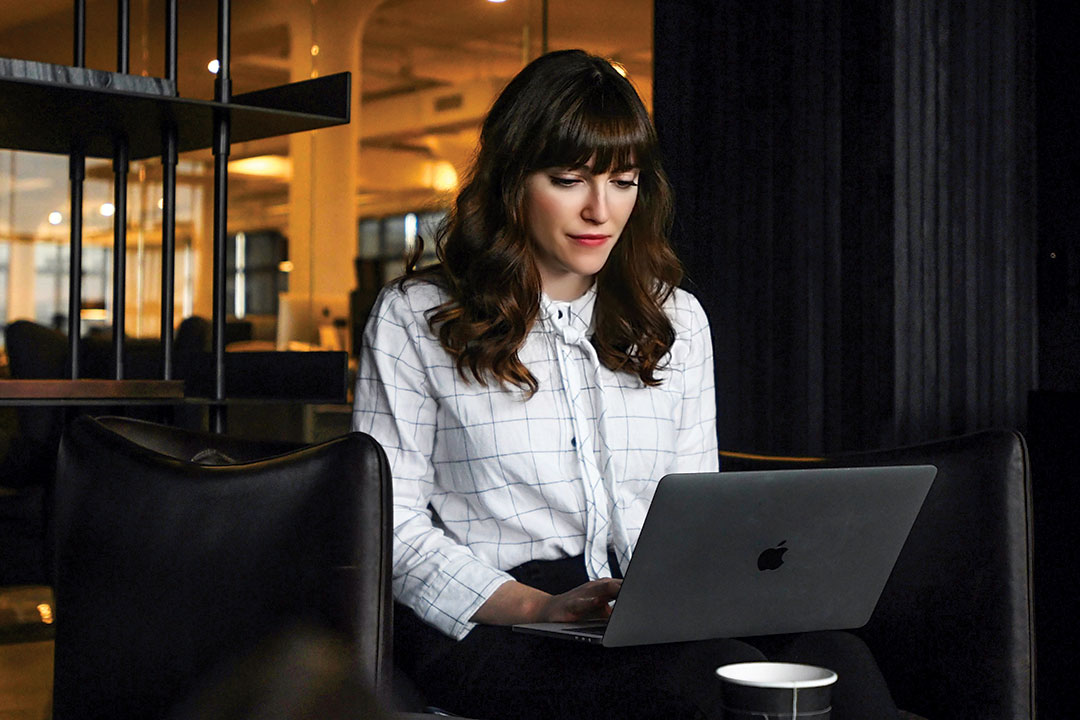 When Jackie Bergin was growing up, she entered essay contests and enjoyed telling her cousins scary stories.
"I loved storytelling and I always imagined I'd be an author," she said. "Writing was always a passion of mine. It was something I felt confident in."
Bergin '16 (advertising and public relations) is parlaying that passion into a career as an associate product marketing manager at Squarespace, a website builder and hosting company in New York City. She develops marketing strategies for new and existing products, developing messaging or advising on competitive positioning.
"Writing and storytelling is a huge part of marketing, advertising and public relations," she said. "Product marketing involves working across many teams in the organization, including the product, public relations and creative teams. It's a lot of juggling different things, but that also means it's exciting. No two days are the same."
A native of the Rochester suburb of Webster, Bergin chose to attend RIT for "its vibrant, diverse community, small class sizes and distinguished faculty with experience in the field. However, what sealed the deal for me was the focus on technology, innovation and entrepreneurship."
She said RIT's communications courses and research coupled with real-world practical application in the advertising and public relations industry also were appealing.
"Advertising took my passion for writing and applied it in a practical way," she said.
Bergin credits RIT for teaching her how to think both strategically and creatively and how to apply that thinking in the industry.
"Many of my courses included hands-on advertising experiences, when we formed student-run agencies and pitched integrated marketing campaigns," she said. "I constantly find myself applying the marketing and communication principles I learned at RIT within my role at Squarespace."
She said RIT also helped her conceptualize, conduct and present research, and think as an entrepreneur. That helps her craft messages for both current and potential customers, encouraging them to make their dreams a reality with a website.
"Most importantly, RIT taught me how to effectively work and communicate with individuals from technical disciplines," Bergin said. "This skill has become invaluable in my role at Squarespace as I partner with engineering and product teams to help build future products."
Topics