Alumnus at Pfizer contributes to vaccine development process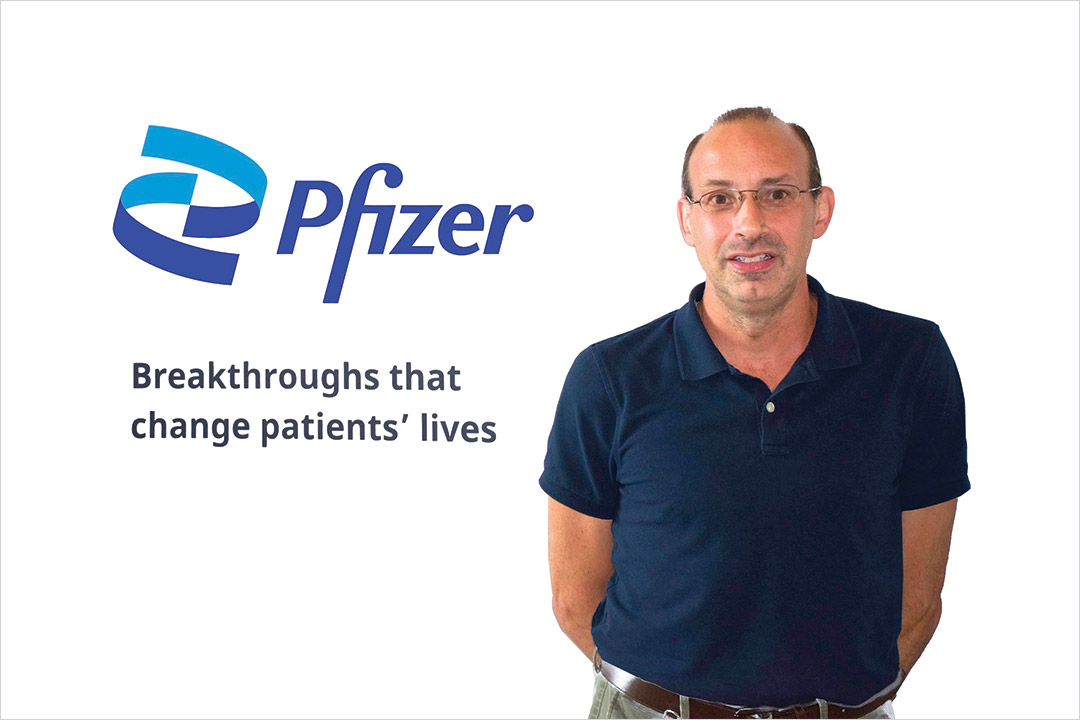 All eyes were on international pharmaceutical giant Pfizer this past year as it raced to produce needed COVID-19 vaccines. Staff across the company—from scientists in labs to its environmental management team—played a role in the development and distribution process.
Christopher Vollaro '21 MS (environmental, health, and safety management) helped as the company moved the vaccine safely through those processes, ensuring that mechanisms were in place to protect colleagues in the research and development setting.
"Our focus is on industrial hygiene, and my role is to make sure our colleagues and contractors are safe with regard to what they are working with. This could be standard chemicals, drug compounds, biological and radioactive materials," said Vollaro, Environmental Health and Safety manager, Industrial Hygiene lead for Pfizer Global Workplace Solutions. He helps determine engineering controls, risk assessment plans, and priorities as well as making recommendations for protective equipment.
As the pandemic unfolded, company employees had questions about the different styles of masks to be used and how ventilation equipment, for example, might need to be upgraded. The company needed to manage these concerns and maintain production in the face of supply chain challenges across the country.
Prior to work at Pfizer, Vollaro spent several years with two pharmaceutical companies coordinating controlled substance waste management and facilitating safety training programs and investigations.
Vollaro completed his graduate work at RIT with some of the EHS courses taken online and, when possible, on campus prior to the pandemic. His course projects were directly work related, and that allowed him to collaborate with faculty in the program, also professionals in the field, and to align coursework with what he was seeing in his workplace.
"The environmental health and safety function has expanded significantly even before COVID-19," Vollaro added. "You can work in a variety of settings—government, health, corporate. Your job opportunities are limitless."
Topics