Alumnus wins Fulbright U.S. Student Program award to improve drones for search and rescue
Andrew Ramsey will work in Austria improving drone navigation in rugged terrain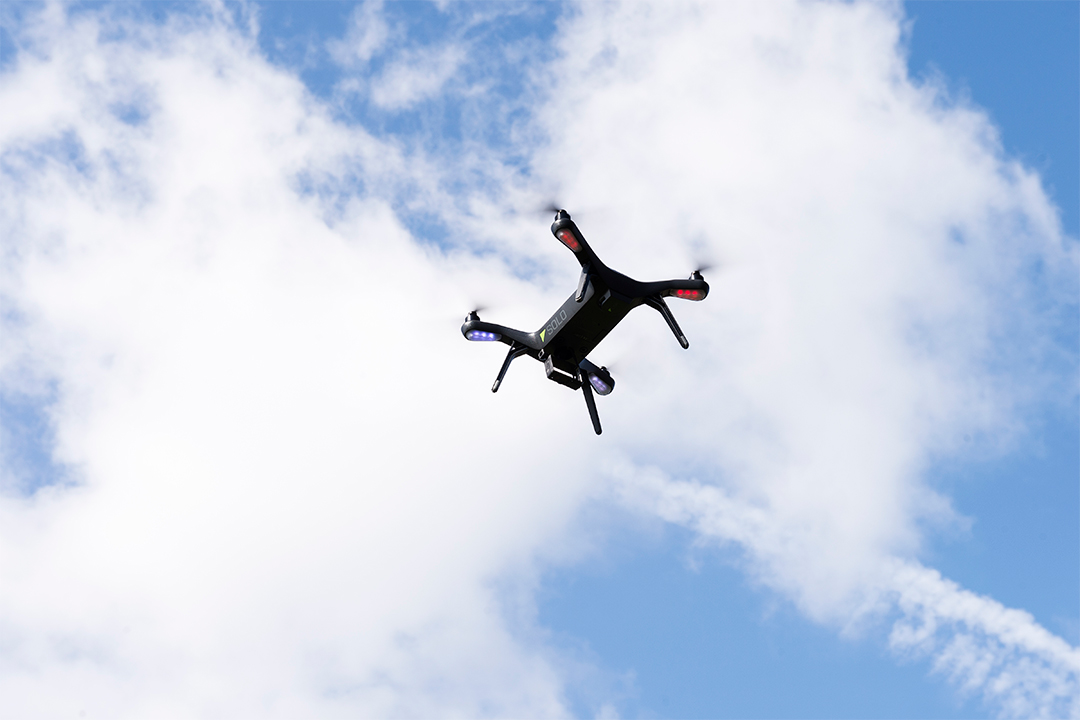 Elizabeth Lamark
A Rochester Institute of Technology alumnus received a Fulbright U.S. Student Program award in computer engineering to help drones assist with search and rescue operations in difficult terrain such as dense forests or steep mountains where GPS might not be reliable.
Andrew Ramsey '18 (computer engineering), '18 MS (computer engineering) will conduct research at Alpen-Adria-Universität Klagenfurt as part of a project to research innovative ways to determine the location of a drone in a low-cost and reliable manner. The award is provided by the U.S. Department of State and the J. William Fulbright Foreign Scholarship Board.
"Austria has plenty of difficult terrain for testing, as well as a strong background in STEM research, which will ensure that I have the support required," said Ramsey. Excited by the chance to build upon previous study abroad experience in Germany while he was a student at RIT, Ramsey said the Fulbright program would provide "a good opportunity to take my overseas experience further, as the award is for a longer time, and offers more independence."
Ramsey is one of over 2,100 U.S. citizens who will conduct research, teach English, and provide expertise abroad for the 2019-2020 academic year through the Fulbright U.S. Student Program.  Recipients of Fulbright awards are selected on the basis of academic and professional achievement, as well as their record of service and leadership potential in their respective fields. Ramsey is the 22nd U.S. student awardee from RIT since 1965.
"We are proud of Andrew for earning this opportunity to make an impact globally through cutting-edge research," said James Myers, associate provost for international education and global programs at RIT. "Awardees must be exceptionally bright and globally engaged to receive these highly competitive Fulbright fellowships and it is heartening to see RIT students consistently be selected for this elite group."
The Fulbright Program is the U.S. government's flagship international educational exchange program and is designed to build lasting connections between the people of the United States and the people of other countries. The Fulbright Program is funded through an annual appropriation made by the U.S. Congress to the U.S. Department of State. Participating governments and host institutions, corporations, and foundations around the world also provide direct and indirect support to the Program, which operates in over 160 countries worldwide.
Since its establishment in 1946 under legislation introduced by the late U.S. Senator J. William Fulbright of Arkansas, the Fulbright Program has given more than 390,000 students, scholars, teachers, artists, and professionals of all backgrounds and fields the opportunity to study, teach and conduct research, exchange ideas, and contribute to finding solutions to shared international concerns.
Related News
Topics