Andrew Phelps named president of Video Game Alliance
MAGIC Center founder will continue organization's work to advance legitimacy and professionalism of video-game industry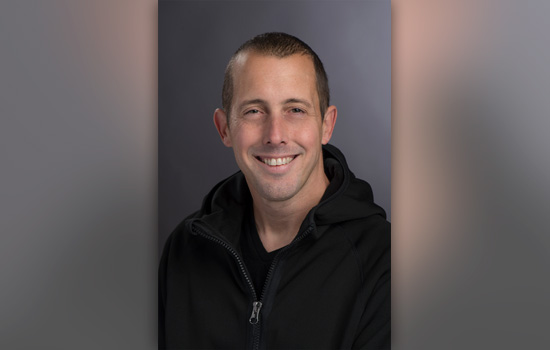 Andrew Phelps, professor, founder and director of Rochester Institute of Technology's Center for Media, Arts, Games, Interaction and Creativity (MAGIC) has been named president of the Higher Education Video Game Alliance (HEVGA), a professional association of video game scholars and programs at colleges and universities.
Phelps, who is also founder and former director of RIT's School of Interactive Games and Media, brings decades of experience in games education to the alliance and has been a leader in legitimizing and professionalizing the field of video game development. He was also a founding member of the alliance's Board of Directors, serving as the organization's treasurer.
Phelps noted in a letter to the HEVGA membership that a key next step for the organization is to "increase the engagement and involvement of institutional and individual members outside the United States, and to simultaneously advance the representation of associates programs, programs at teaching universities and community colleges, and professional programs in both the organization and make-up of the board of directors."
Phelps added: "I am also committed to extending and expanding HEVGA's ongoing efforts regarding data collection and reporting on existing degree programs, majors, minors and curriculum, and their connection to industry and field-wide efforts, as well as becoming more engaged and involved in understanding and reporting on concurrent practices regarding student recruitment, retention, graduation prospects, professional staffing, faculty hiring, research, tenure and promotion related to such endeavors."
He also said that HEVGA serves a critical role in gathering data across the academy and reporting back to institutional members on best practice and current trends.
Under Phelps' leadership, RIT was named one of three Digital Gaming Hubs in New York state by Empire State Development with the goals of increasing the economic impact to New York state by fostering innovation and creating collaborative activities that spur new games or companies as well as providing resources and mentoring to encourage students and entrepreneurs to enter the growing gaming industry.
RIT's MAGIC Center is a nonprofit university-wide research and development laboratory and a production studio that assists in efforts to bring digital media creations up to marketplace standards and commercialization. RIT's MAGIC Spell Studios, which will move into a new building in 2018, focuses on nurturing and growing new companies and publishing and distributing their projects.
According to its website, HEVGA's mission is to "create a platform for higher education leaders which will underscore the cultural, scientific and economic importance of video game programs in colleges and universities by creating a robust network of resources —­including unified advocacy, policymaker engagement, media coverage and external funding—in order to incubate and harness the impact of this community in a 21st-century learning environment."