November 19, 2012
by Matt Gregory '12
Behind the lens on iconic America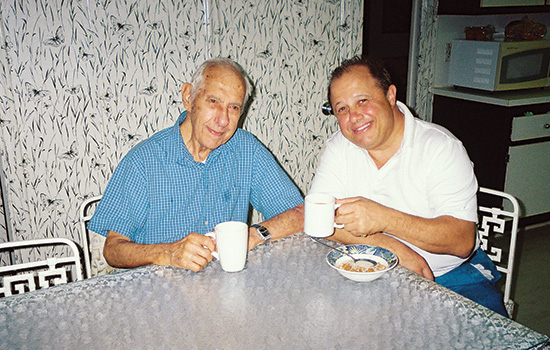 The names of people that Ralph Amdursky has photographed read like a list of "who's who" throughout American history in the 20th century.
He has snapped pictures of Franklin D. Roosevelt, John F. Kennedy, Walt Disney and Benny Goodman, to name a few. His career behind the camera has included taking pictures for the massive Kodak Colorama photo series, which was produced by Kodak's marketing and technical staffs and a host of photographers that included Ansel Adams.
"I loved working on the Coloramas because I got to be creative in both the conception and execution of the photos," Amdursky says. "I got to work with some incredibly creative and talented individuals."
By pioneering cutting-edge photographic techniques and capturing snapshots of some of America's most renowned celebrities, Amdursky '35 (photography) has seen his own life through the numerous photographs that he has captured. He has been taking pictures for nearly all of his 99 years—he celebrated his birthday on Oct. 29.
He was born in 1913 and grew up on Avenue E, in the heart of Rochester. In 1933, he graduated from Benjamin Franklin High School and followed in his brother Sam's footsteps by enrolling at Syracuse University. After a short while, however, Amdursky realized that his passion was taking pictures, so he transferred to Rochester Athenaeum and Mechanics Institute, which would later become RIT, to study photography.
It was during this time that his talent would begin to catch the eye of professionals. He took one of his photographs to the Rochester Democrat and Chronicle, where the editor was astounded by his candid photograph that used only existing light, a technique that was unusual for the time. The photo was used in the paper and Amdursky was offered a job.
After graduating from RIT, he began to shoot photos for the Democrat and Chronicle, where he worked until the outbreak of World War II. During this time, he also worked as a freelancer for several magazines, including Time and Life. He was then recruited by the United States Office of War Information to take photographs of Americans living in freedom during the war, which were published in Victory magazine.
"After I graduated from RIT, I never had to ask for a job," he says. "Everyone seemed to want to hire me."
In 1945, he resigned from his job with the Office of War Information, but not before receiving a letter of commendation from Gen. Dwight D. Eisenhower for his work. That same year, he accepted a position as a photographer with Eastman Kodak Co. It was during his 32 years of employment with Kodak that some of his most acclaimed work took place.
"I would have paid them to let me work there," Amdursky recalls fondly about his time with Kodak.
He was responsible for taking 22 of the 565 massive Kodak Colorama pictures, dubbed "the world's largest photographs," which were on display in Grand Central Station in New York City from 1950 to 1990. The 18-foot by 60-foot photographs have since been taken down, but prints of the originals were displayed at the George Eastman House and the New York Transit Museum's annex. He produced one of the Colorama photos, a shot of an American family packing their station wagon in front of a cottage, under the direction of eminent artist Norman Rockwell.
His Colorama photo assignments included many iconic photos, including aerial shots of the Blue Angels, the Navy's flight demonstration squadron, and the Thunderbirds, the air demonstration squadron of Air Force.
"The (Blue Angels) pilots were the finest guys I've ever met," Amdursky says.
His son, Jon, says the team made his father an honorary Blue Angel and they send him a lithograph birthday card every year.
Amdursky's achievements don't stop at photography. He and his late wife, Naomi, helped found CP Rochester along with Al Sigl. CP Rochester is an organization that provides services and support for people with physical and developmental disabilities.
He moved to Ft. Lauderdale, Fla., in 1978 after retiring from Kodak. He lives with his son and still takes photographs from time to time.
Amdursky says his lifelong passion for photography was inspired by his brother, Sam. Sam predicted Amdursky's success before he died of Crohn's disease in 1932. Amdursky was still in high school.
"Ralph, someday you're gonna be a big snapshot," he told him.
Ralph Amdursky's portfolio
U.S. Presidents
Franklin D. Roosevelt – Campaigning in Rochester, N.Y., 1936
Harry Truman – United Nations Address, 1947
John F. Kennedy – United Nations Address, 1962
Gerald R. Ford – State of the Union Address, 1976
Celebrities
Buster Keaton
Tyrone Power
Walt Disney
Musicians
Benny Goodman
Paul Whiteman
Irving Berlin
About the Coloramas
The photos were displayed in Grand Central Station from 1950 to 1990 and 565 were taken—22 by Amdursky.
They were 18 feet high and 60 feet wide.
Notable Colorama photographers include Ansel Adams, Ernst Haas and Eliot Porter.
Early Coloramas were created by splicing together, by hand, 41 strips of Ektacolor transparency print film that each measured 20 feet by 20 inches.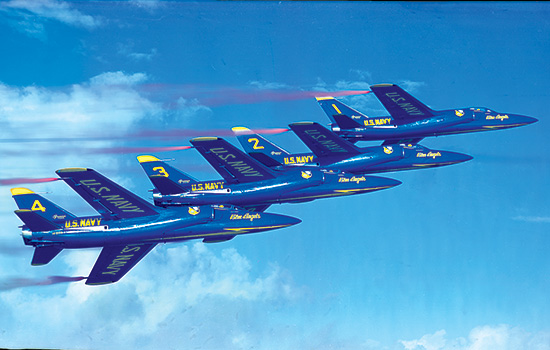 Photo by Ralph Amdursky. Courtesy of George Eastman House, International Museum