May 16, 2022
by Luke Auburn
Ben Zwickl to spend fall in Oslo studying physics students' computational literacy and career interests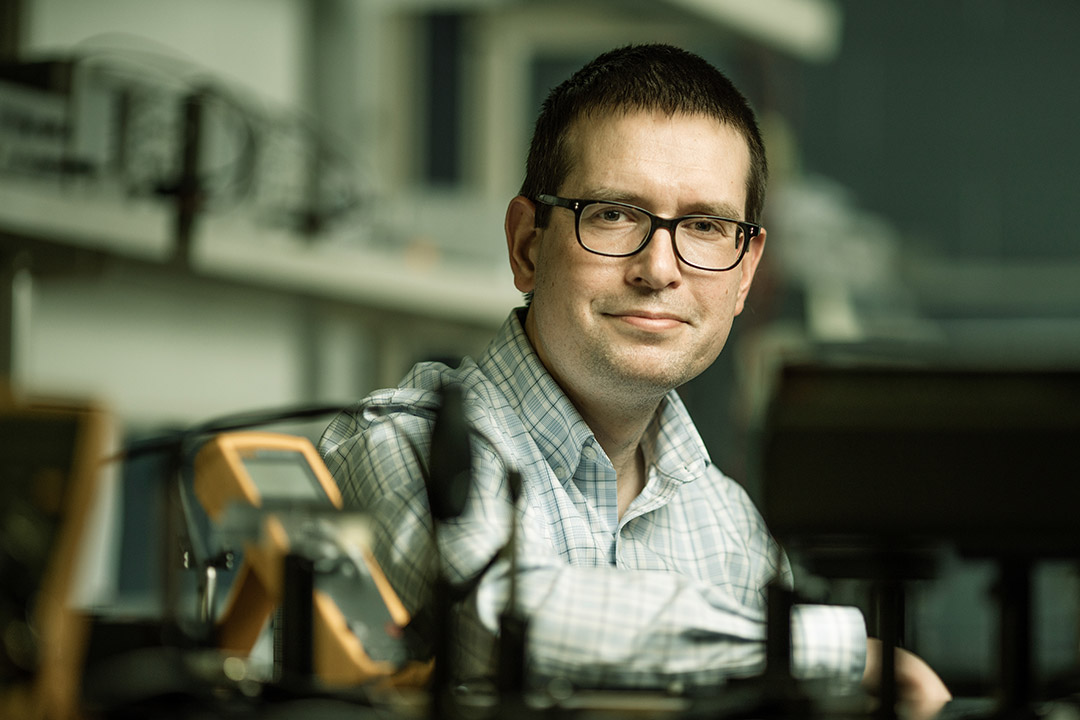 A faculty member from RIT's School of Physics and Astronomy will head to the University of Oslo this fall to research what he calls one of the most understudied aspects of the undergraduate physics curriculum. Associate Professor Ben Zwickl received a prestigious Fulbright U.S. Scholar Award to study physics students' computational literacy and career interest within laboratory environments.
Fulbright honorees
RIT students, alumni, and faculty have had another successful year securing prestigious Fulbright awards to pursue immersive global experiences. Three recent graduates received awards through the Fulbright U.S. Student Program for the 2022-2023 academic year and two faculty received Fulbright Scholar Awards. Read more about the honorees >
Computational literacy refers to the set of skills, knowledge, and beliefs that enable students to apply computational tools to problems they engage in within their scientific community. Zwickl will collaborate with experts from the University of Oslo's Center for Computing in Science Education to examine how the laboratory environment shapes students' computational literacy, how lab experiences shape students' interests in hands-on careers, and how lab instruction can be transformed to better integrate experimental and computational training. Zwickl said the Fulbright experience will offer him a unique opportunity to build on his research career's two overarching themes: lab instruction and career preparation.
"This is an exciting chance to become immersed with a research group that is really focused on integrating computation in the sciences," said Zwickl. "The Scandinavian countries have different approaches for linking school and career paths. It's a different system, set of constraints, and set of opportunities, so trying to understand career professional development in a different context will be really valuable."
Zwickl said that while based in Norway, he will visit with other physics education groups in Norway, Sweden, Finland, and the UK. He hopes his experience will be the seed for new international collaborations for RIT and bring about more opportunities to incorporate computation into the curriculum within RIT's College of Science programs.
After Zwickl completes his Fulbright experience in December, he said he will continue his yearlong sabbatical by spending several weeks at Fisk University, a historically black university in Nashville, Tenn. While there he will collaborate with a faculty member in the Mathematics and Computer Science Academic Department to study how their students seek and pursue internship opportunities and make broader career decisions.
Topics