Biomedical engineering faculty member receives NSF funding to further develop microfluidic devices
Blanca Lapizco-Encinas continues key research in the area of lab-n-chip devices to quickly identify microrganisms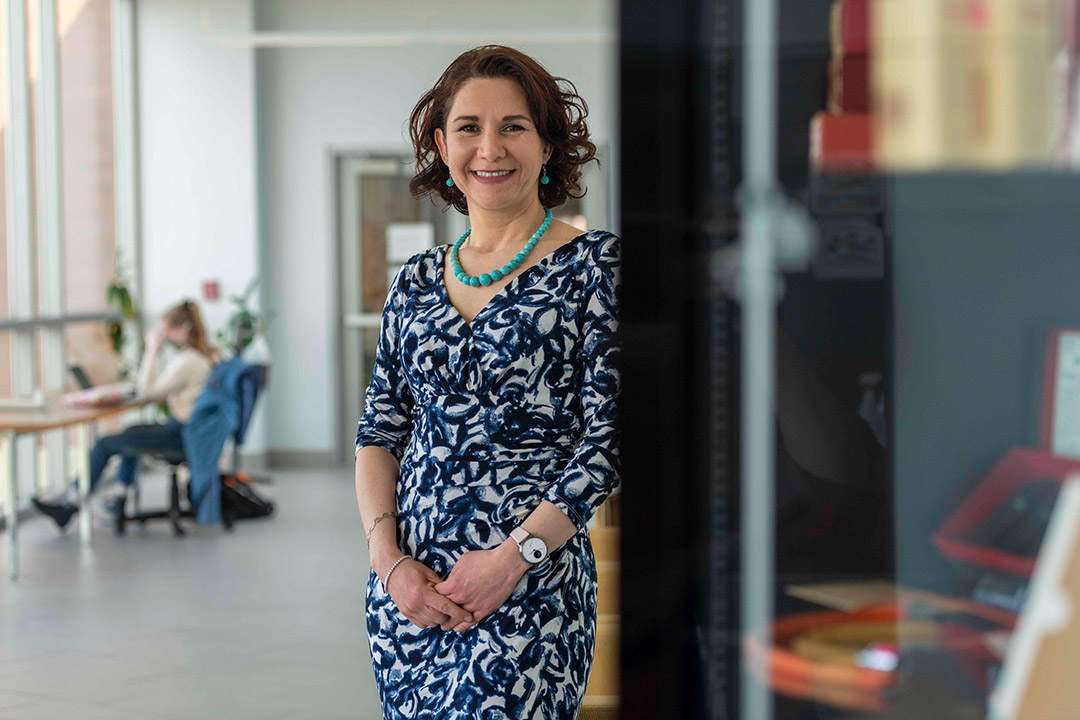 Blanca Lapizco-Encinas, a professor in RIT's Kate Gleason College of Engineering, recently received a National Science Foundation grant for $348,000 to develop a new separation technique to be used in microfluidic devices. 
The award, "Harnessing nonlinear electrokinetic effects for microparticle identification and separation in microfluidic devices," furthers her work in the area of lab-on-chip devices and dielectrophoresis—an application to separate and analyze particles in biofluids using the novel devices. Research will take place over three years.
With the need for techniques that would allow for the rapid identification and sensing of micro-sized particles such as pathogenic microorganisms, the work will focus on determining if the process is analogous to, and as reliable as, techniques such as chromatography. Microscale electrokinetic techniques offer the potential for the manipulation, understanding, and identification of a wide variety of microorganisms from viruses to parasites.
Lapizco-Encinas has been at RIT since 2012 and leads the Microscale Bio-Separations Laboratory in the biomedical engineering department. A prominent faculty-researcher, she was honored with a 2020-2021 Board of Trustees scholarship award for her research in advancing the identification and separation of nano-particles to improve healthcare delivery.