Bringing creativity into cybersecurity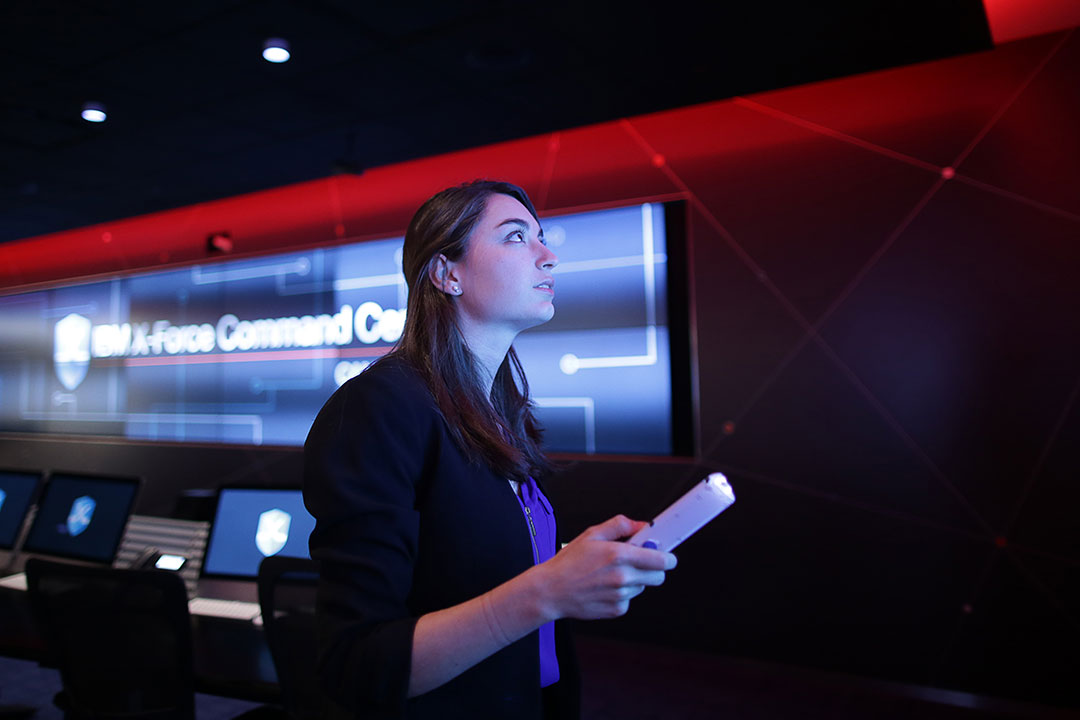 You do what? From accountant to the stars to sustainable chocolate producer, RIT alumni have some pretty cool careers. Below, read about Allison Ritter '14, creative director for IBM's X-Force Command in Boston.
Most people stop playing pretend when they're kids, but Allison Ritter '14 (media arts and technology) has made a career out of it.
Ritter is the creative director for IBM's X-Force Command in Boston. She helps clients learn about the dangers of cyber-security threats by placing them in simulations where their company is the target of a security breach. IBM's X-Force Command was one of the first cyber ranges to be established, and Ritter was instrumental in shaping the department when she was hired in 2016.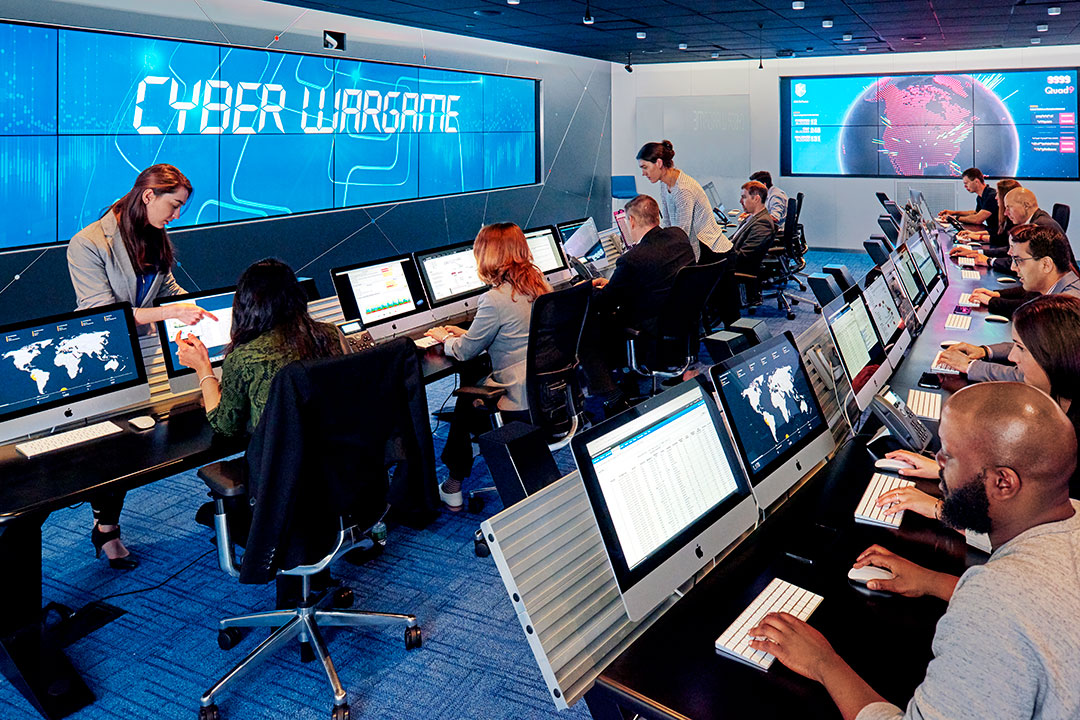 IBM
"The cyber range wasn't developed when I was interviewing for other jobs at IBM, but I was so interested in the idea and I kept asking about it," said Ritter. "In the end they hired me, though the department didn't exist yet, and I was given the opportunity to grow the division."
IBM's X-Force Command allows Ritter to exercise both her creative and technical side. By combining her experiences in RIT's College of Imaging Arts and Sciences (now the College of Art and Design), the performing arts program and her technical knowledge, she is able to present clients with realistic, theatrical simulations that help them learn about cybersecurity risks.
"I'm stepping away from showing a slide deck and into giving an experience, and a lot of that comes from my creative and technical background," said Ritter.
Ritter and her team invite clients into the X-Force Command office and guide them through a pretend scenario based on real-life cybersecurity risks. At the end of the simulation, clients have a better idea of how all departments within their organization come together to fix and move past a major security breach. As creative director, Ritter has worked with companies, governmental bodies and militaries from around the world.
"Hearing what top executives from around the globe are dealing with—listening to their largest worries and fears and developing solutions that support their needs—is the most fascinating part of my job," said Ritter.
Caleb Barlow '95 (electrical engineering) '99 MS (manufacturing management and leadership), the vice president of X-Force Threat Intelligence for IBM Security, met Ritter when she was interviewing at IBM. After her first interview, he knew she would be a good fit to help develop IBM's cyber range.
"It wasn't so much a conversation about placing a person into a job, because the job had never existed before. It was more about finding someone to go on that journey with us and figure out what the job would be," said Barlow. "Allison had done five or six interviews with other people and they all came back to me and said, 'would you hire her already?' The rest was history."
Barlow joked that Ritter is the only employee who has to be told to stop running in the office because she is so excited about the work she does. According to Barlow, that excitement and her classic, interdisciplinary RIT background is part of what makes Ritter so great at her job.
"CEOs and CIOs all over the world seek her out. She knows how to push you to your limits to find where things are broken," said Barlow. "In three years, she has built a reputation of being the most accomplished cyber simulation expert in the world."