Behind the lens of famous photos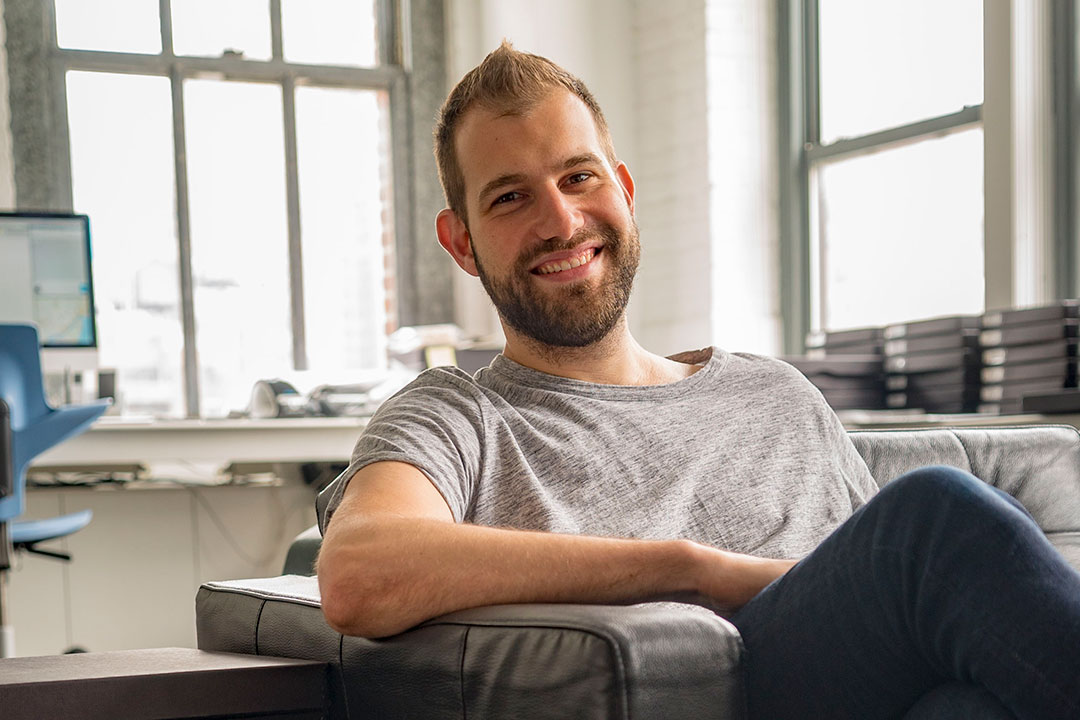 Elizabeth Lamark
You do what? From accountant to the stars to sustainable chocolate producer, RIT alumni have some pretty cool careers. Below, read about Pari Dukovic '06, a former staff photographer for The New Yorker who now takes commissions from publications all over the world.
With a wall-to-wall bookshelf that requires a ladder to retrieve the highest-resting material, Pari Dukovic's Manhattan studio holds a lot of history. Photography history, mostly.
"I would say 80 or 85 percent of them are photography books," said Dukovic '06 (professional photographic illustration).
A former staff photographer for The New Yorker who now takes commissions from publications all over the world, Dukovic's work is renowned. He's taken portraits of the biggest names in pop culture, for the biggest brands and publications.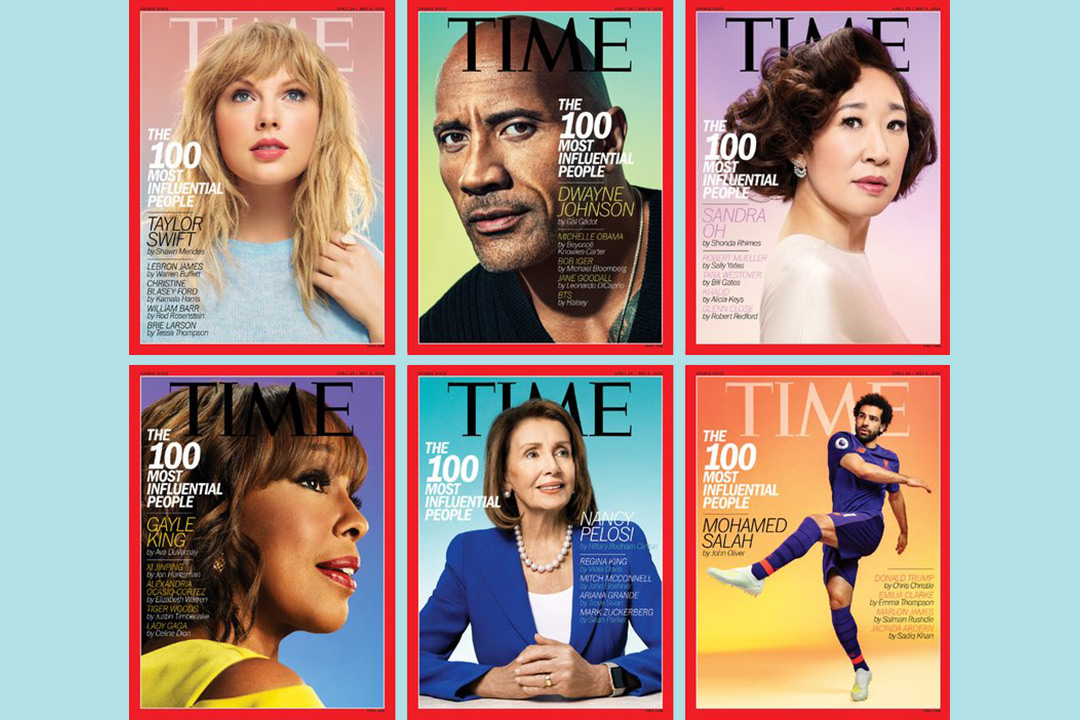 In the spring, he traveled around the U.S. and to England to capture portraits of Dwayne Johnson, Gayle King, Nancy Pelosi, Sandra Oh, Mohamed Salah and Taylor Swift for the six covers of the 2019 TIME 100 Most Influential People issue.
Dukovic has an affinity for the past—he minored in art history while in RIT's College of Imaging Arts and Sciences (now the College of Art and Design)—and regularly references his extensive library to inform his work.
He flips through countless pages to ensure history doesn't repeat itself in his work. It's an approach that has enabled Dukovic to execute unique concepts every shoot, resulting in a successful career of making matchless images with vibrant color that are unmistakably his.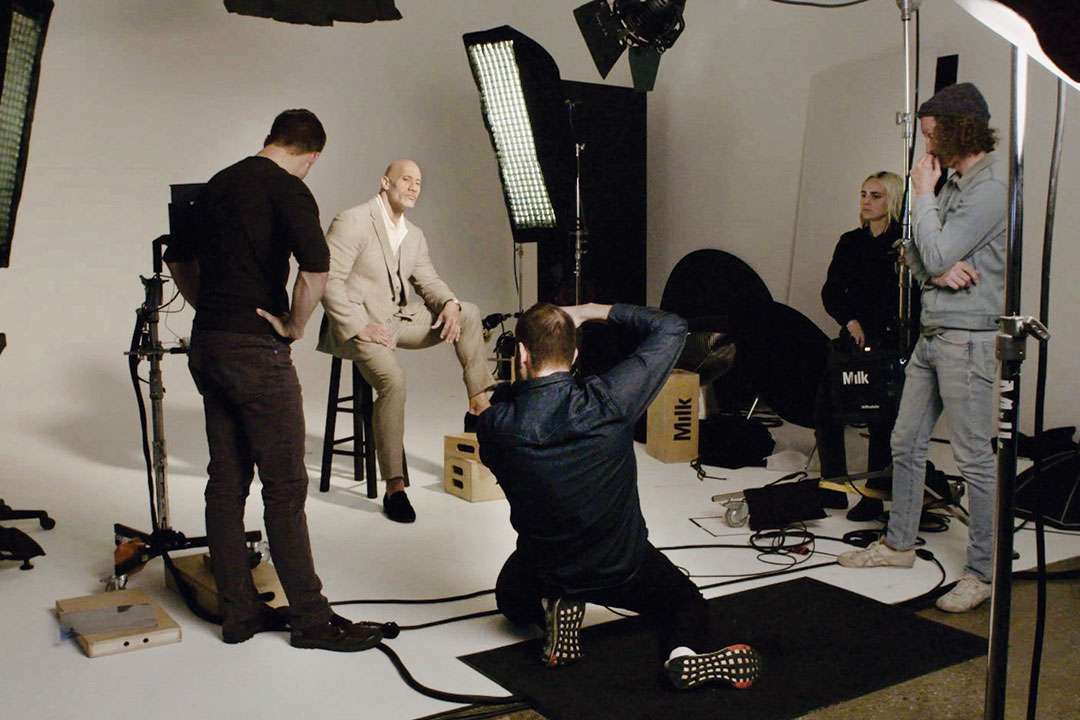 Time
Brimming with portraits of a number of high-profile subjects, Dukovic's portfolio includes the likes of former President Barack Obama, LeBron James, Nicki Minaj, Pharrell Williams and Stevie Wonder, to name a few. He has also worked with editorial and commercial clients such as FX, GQ, HBO, Nike and Rolling Stone.
"This is what I'm meant to be doing," said Dukovic, who is of Greek descent but was born and raised in Istanbul, Turkey. "I have my dream job. I love the unpredictable quality of being a photographer—I could get a job to go to China next week. And I love to travel. When you're a photographer, one thing you need to keep in mind is curiosity takes you everywhere."
Dukovic forged an intimate connection with photography at a young age, performing street photography and assignment work for a newspaper as a teenager in Istanbul before moving to the U.S. and enrolling at RIT.
After graduating, his breakthrough assignment was a 20-plus-page spread of photos from fashion shows in Milan, New York City and Paris for New York Magazine in 2012.
He became a staff photographer for The New Yorker in 2013 before he was 30, making him the magazine's youngest person ever to have that role. He left in 2018.
"I couldn't have dreamt that I'd be meeting all of the people I have photographed so far and worked on the types of projects I have worked on," Dukovic said. "That is probably all coming together because deep down I just wanted to make pictures. That's what I love. I love photography."