Accountant to the stars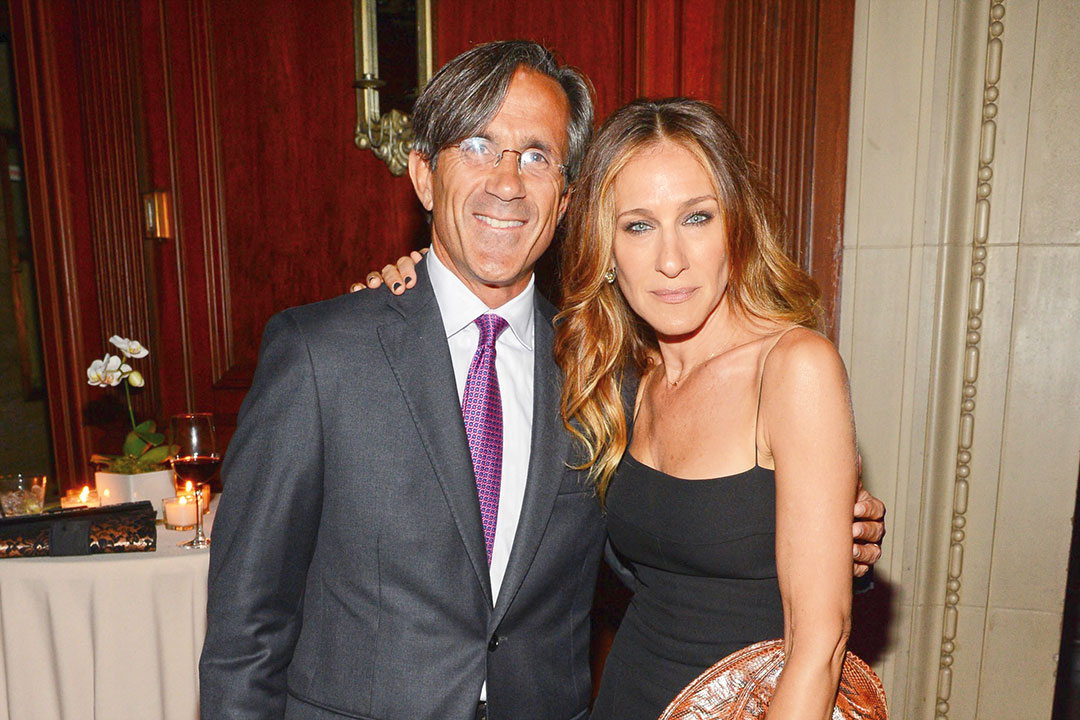 Patrick McMullan
You do what? From accountant to the stars to sustainable chocolate producer, RIT alumni have some pretty cool careers. Below, read about Frank Selvaggi '81, a trusted financial advisor to the biggest stars in the entertainment industry.
Frank Selvaggi '81 (accounting) recognized early on that he wasn't cut out for a typical 9-to-5 desk job. But he never could have imagined that answering a classified ad for a rock-and-roll accountant would lead to a career as a trusted financial advisor to the biggest stars in the entertainment industry.
After a brief stint managing the tour accounting for rockers Def Leppard, U2 and several members of Bruce Springsteen's E-Street band, Selvaggi's career really took off in 1983. He was recruited by Manhattan-­based accountant Abe Altman.
Altman asked him to work with the 17-year-old daughter of one of the firm's clients, who was starring in a television show and needed someone to file her tax return. Selvaggi agreed to meet with the young actress—Sarah Jessica Parker, who just finished one season on the 1980s sitcom Square Pegs.
That professional relationship led to a slew of 20-something actors who hired Selvaggi as their accountant, including Robert Downey Jr., Parker's boyfriend at the time.
In 1986, Selvaggi accepted an offer from Altman to become a partner in a new firm. Today, Selvaggi, who still manages Parker's finances, is founding and managing partner of the entertainment accounting firm Altman, Greenfield and Selvaggi, and represents A-listers Anne Hathaway, Jessica Lange, Edward Norton, Jimmy Fallon and Alan Cumming, among others.
He was also named one of "Hollywood's 25 Top Business Managers of 2017" by The Hollywood Reporter, and his company recently opened another office in Los Angeles.
"I was 25 years old when I was asked to become a partner in the firm," said Selvaggi. "I asked my father what I should do. He told me to take the job and be my own boss."
The firm files tax returns, helps with estate planning and guides investments. Selvaggi is involved in almost every financial aspect of his clients' lives.
"If they're renovating a house, I'm at site meetings. If they're looking to buy property, I'll go on field trips with them to check it out. My best advice to my clients has always been 'pay your taxes and don't spend too much money.'" 
One of his clients, Abbi Jacobson, star of Comedy Central's Broad City, has worked with Selvaggi for years.
"He's supportive, encouraging and hands-on with his clients, which allows me to work on my various projects while feeling safe and taken care of in regards to my business," Jacobson said. "I also often ask his advice regarding dogs, it's not just finances."
Selvaggi said he can understand why people in the outside world would view his job as glamorous, but he credits his down-to-earth clients for keeping him grounded. "I'm really an introvert who chooses not to attend movie premieres or other red carpet events. My clients would rather know that I'm at the office managing their finances."
Selvaggi's firm was recently acquired by Focus Financial and he is planning to retire in the next few years. He is looking forward to spending more time with his husband, Bill Shea, while continuing his work as an advocate for the gay community.
"One thing that I've learned is that life gives you a finite number of possibilities," he said. "Doors open and it's up to you whether you walk through those doors. If I hadn't taken my dad's advice and walked through that door, my life would have been completely different."