CANCELLED: RIT hosts ASEE—St. Lawrence Section Annual Conference April 3-4
Programming will focus on interesting engineering programs and research 'at the intersection of design, the arts and technology'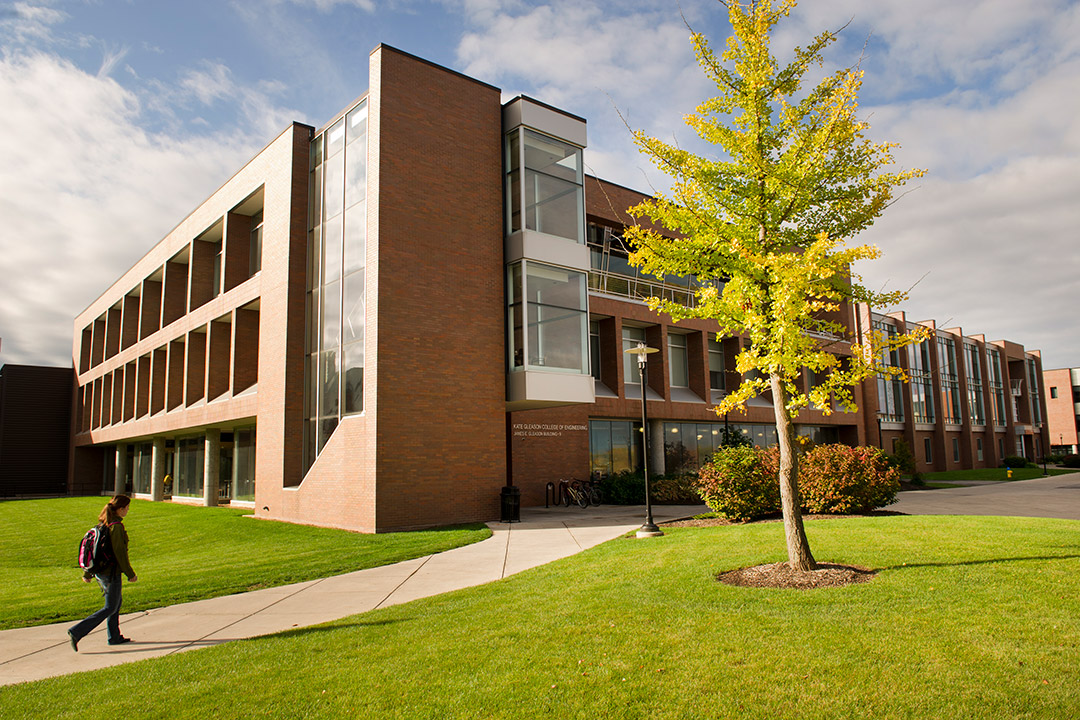 UPDATE: March 17: The ASEE St. Lawrence Section Annual Conference originally scheduled for April 3-4 has been cancelled.
Registration is open for the 2020 American Society for Engineering Education (ASEE) St. Lawrence Section Annual Conference. The event, taking place April 3 and 4 at Rochester Institute of Technology, will feature advances in the engineering field and trends in higher education.
"Engineering at the intersection of design, the arts and technology," the theme of this year's conference, is a growing trend in how engineering leading the integration of multiple ideas and disciplines into real-world solutions. Each of the presentations will highlight some of the solutions being implemented or in development through faculty-student research initiatives, said Vinnie Gupta, conference chair.
"The topics this year range from new classroom design experiences and activities to how we are using augmented reality, improving our carbon footprint and developing unmanned vehicle technologies. They reflect many exciting changes and advances taking place in engineering and engineering education today," said Gupta, who is also a professor of mechanical engineering in RIT's Kate Gleason College of Engineering. He has been RIT's campus representative for ASEE since 1987 and has led programs in the recruitment and retention of engineering and engineering technology transfer students as well as other curricular and leadership initiatives.
Registration continues through March 23 (with late registrations available to the start of the conference.) The conference will include tours of RIT laboratories and receptions to meet society, higher education and plenary session leaders such as: RIT President David Munson; Sheryl Sorby, president-elect, ASEE; Doreen Edwards, dean of RIT's Kate Gleason College of Engineering; S. Manian Ramkumar, dean of RIT's College of Engineering Technology; and Steve Hoover, executive director, the RIT Global Cybersecurity Institute.
The conference is being presented in collaboration with the 2020 New York Cyber Security and Engineering technology Association Spring Conference. More than 100 participants are expected from regional industry professionals to faculty and students from universities such as RIT, the University of Rochester, Buffalo State College, Cornell University and Clarkson University.
Some of the topic areas include: curriculum development and practices, sustainability, simulation and planning and computer-controlled vehicles. Student presentations will include topics such as micro-grid projects and unmanned aerial systems. The full schedule can be found online.
Topics