College of Art and Design's renovations make significant strides
Upgrades to Gannett Hall include new student workspaces, labs, and classrooms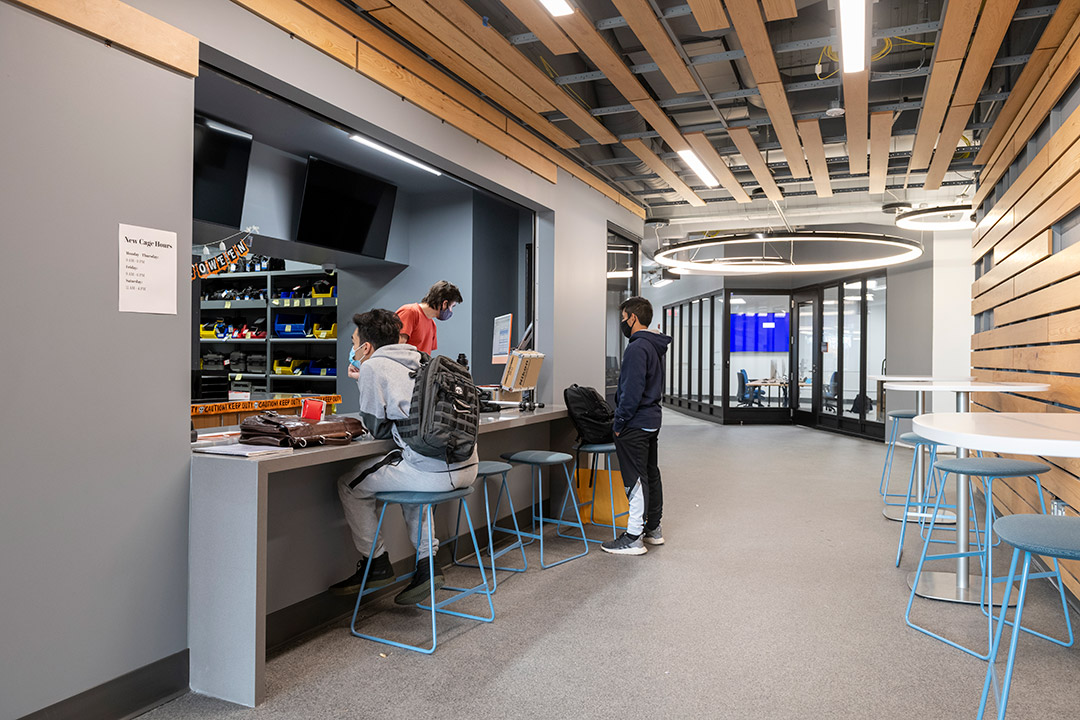 The extensive renovations of RIT's College of Art and Design—with keen focuses on key areas within the internationally recognized School of Film and Animation (SOFA) and School of Photographic Arts and Sciences (SPAS)—continue to make significant strides.
These vast projects are part of a five-year masterplan to renovate, rejuvenate, and transform spaces to meet the growing demands for a college that serves as RIT's creative hub at the intersection of technology, the arts, and design.
"The College of Art and Design is fortunate to be located at the central hub of RIT's campus on Kodak Quad in Booth and Gannett halls," said Todd Jokl, dean of the college.
"These new spaces, along with MAGIC Spell Studios and the forthcoming SHED (Student Hall for Exploration and Development), position us as one of the most dynamic institutions in the world working with AR/VR, games, entertainment and technology, photography, and imaging, digital, and physical design," Jokl added.
The college is in the midst of completing a 10,000-square-foot renovation and expansion of the SOFA animation complex. This work will give students access to new 2D, 3D, and stop-motion classrooms with individual workstations and creative pen displays, a figure drawing studio, and state-of-the-art undergraduate and graduate animation labs. The first phase of these renovations will be completed in fall 2022, and phase two of construction is anticipated to be completed in spring 2023.
In fall 2021, the college completed an expansion and reconfiguration of the SPAS facilities. This included an expansion of RIT's photo equipment "cage"—now stocked with the latest gear for RIT students—and the creation of open and inviting new lounge where students and teams can work, study, and collaborate.
The college also reimagined the Electronic Still Photography (ESP) lab in 2021 by creating larger workspaces for collaboration and processing still photography, as well as dedicating some lab space to moving media editing and presentation. An audio recording studio for the capture of interviews was also incorporated into the new space.
The expansion and reconfiguration of SPAS facilities was made possible with a $3.5 million gift to the school in 2019 by Chance Wright '18 (advertising photography), '19 (MBA), and his mother, Pamela Mars Wright—the largest single gift ever made to the college.
The gift is part of Transforming RIT: The Campaign for Greatness, RIT's $1 billion fundraising effort, the largest in university history. The blended campaign seeks support from a variety of investors, including alumni and friends, government and corporate partners, and research foundations and agencies.