College of Engineering Technology 2020-2021 Distinguished Alumna: Laureen R. Cook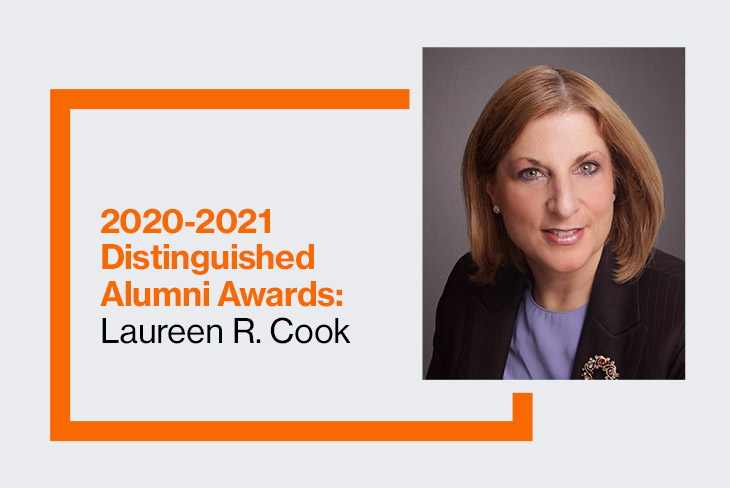 The Distinguished Alumni Awards are presented annually by each of RIT's nine colleges and the School of Individualized Study to alumni who have performed at the highest levels of their profession or who have contributed to the advancement and leadership of civic, philanthropic, or service organizations. It is the highest award an RIT college can bestow upon its alumni.
The 2020-2021 recipients will be honored during a virtual ceremony on April 29. Learn more and register for the event.
Laureen R. Cook '07 MS (telecommunications engineering technology)
CEO, Extelcon
What is your favorite RIT memory?
"One of my favorite RIT memories includes the challenges, and eventual triumph, as a returning adult student, in mastering a fiber optics course, which was taught by the Department Chairman Dr. Warren Koontz."
How did RIT help to prepare you for success?
"After 22 years of mobile industry experience, I found myself competing globally for executive roles. As a senior female American TMTS executive, aside from my MBA, I needed a technical degree to cement my place on the global stage in this male dominated field, which was secured by going back to school at age 44 and graduating with a master's degree in telecommunications engineering at RIT."
What does being an RIT alumna mean to you?
"RIT is one of the finest technology and engineering schools in the United States. I am very proud to be an RIT alumna."