Community outreach project provides students with real-world experience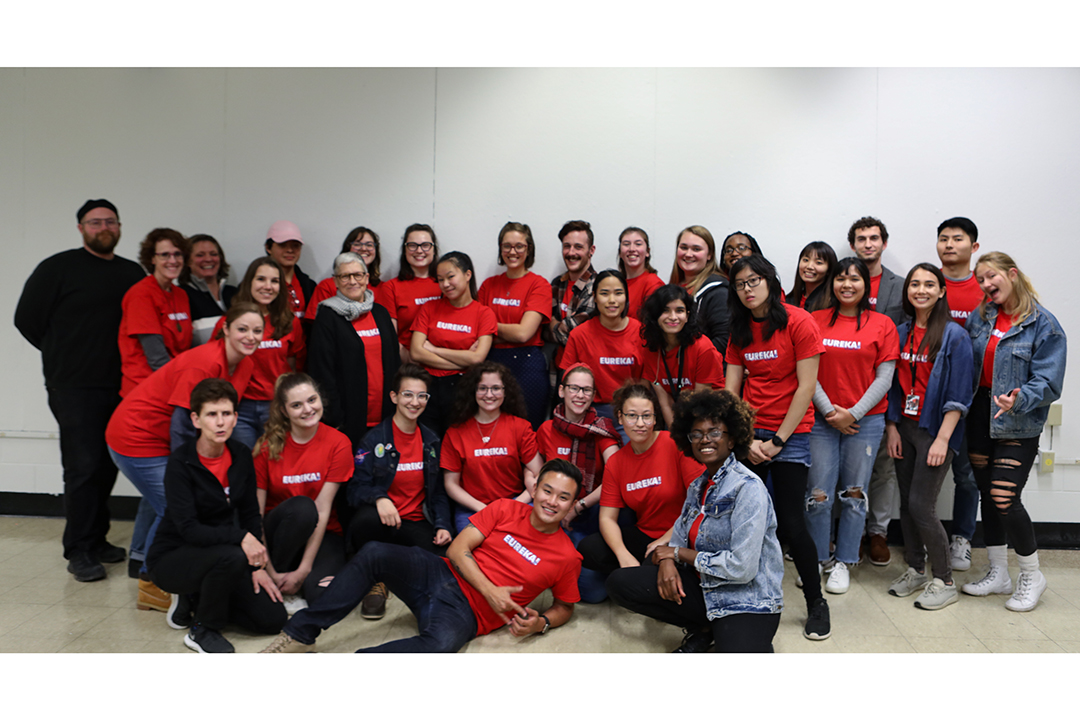 Tess Roberts
Twenty-five students from various majors collaborated with Veterans Outreach Center (VOC) to develop recruitment strategies for RIT's annual EUREKA! design workshop.
From Oct. 31-Nov. 2, six student teams created proposals for new ways to attract younger veterans and soldiers to the VOC, a nonprofit organization that offers supportive services to veterans and their families. Each concept was presented on Nov. 2 during a final event, which capped the sixth year of EUREKA! Throughout the interdisciplinary event, started by RIT Graphic Design professor Lorrie Frear, students employ their skills to address challenges faced by a community organization to initiate social change. 
Most of this year's concepts featured refinements to VOC's social media and web presence as students focused on promoting the nonprofit's services to a younger demographic. Students involved in this year's workshop were from Electrical Engineering, Film and Animation, Graphic Design, Illustration, Industrial Design, New Media Design and Visual Communication Design (MFA).
"This year's EUREKA! event was outstanding," Frear said. "The Veterans Outreach Center was a great community partner, and the participants were amazing. EUREKA! is one of my favorite events of the year because it is always so exciting and inspirational to watch student teams working together to address community challenges on such a tight deadline."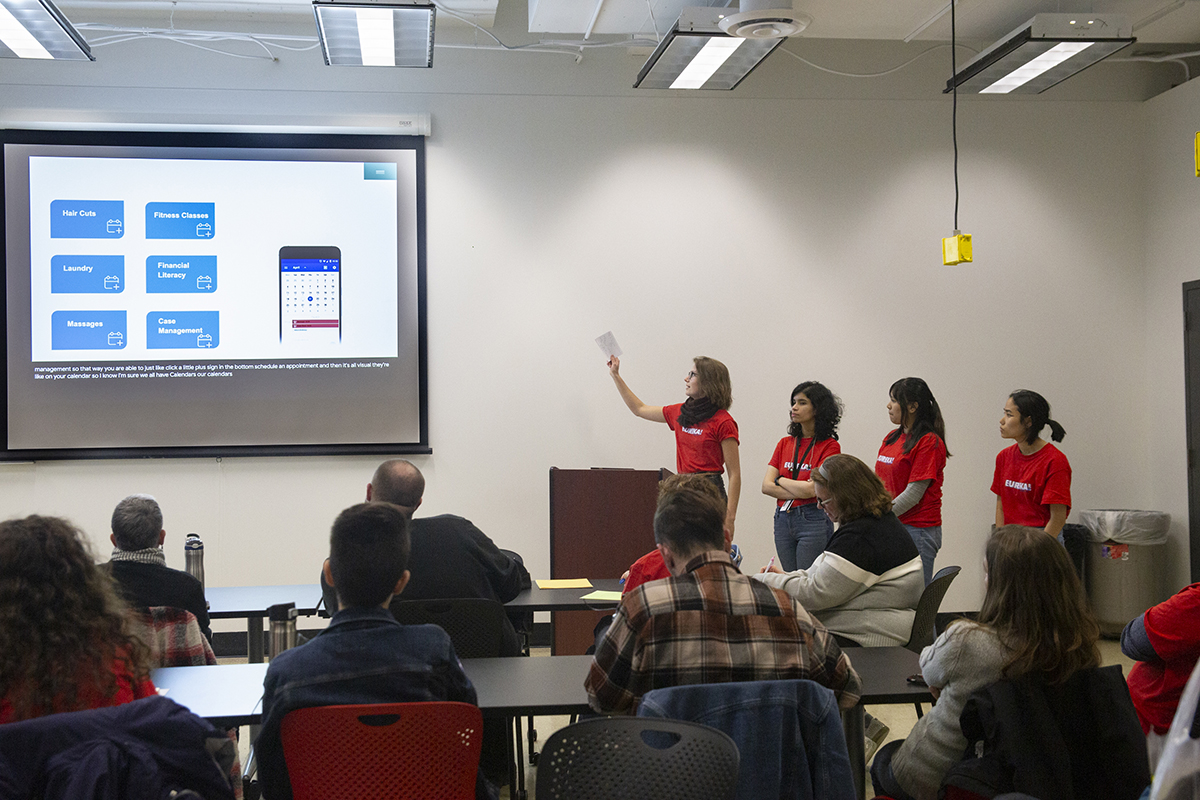 Team Archimedes was selected as the workshop winner. Its first-place concept included a new social media strategy, a running group that wears VOC t-shirts during its jogs in the community and a small gym in VOC's Morale Center for veterans to work out together. Team members were Maggie Blaisdell (Graphic Design), Lydia Krogh (Illustration and Industrial Design), Isabella Madeira (Graphic Design), Olivia Sanders (Graphic Design) and Wystan Wang (New Media Design). 
"Being able to explore the Rochester community from the point of view of a nonprofit was really unique and, I think, important," Blaisdell said. "While the main goal of the program is for us to help them, I really think the students have the biggest takeaway. I am very grateful for the experience."
"It was an amazing experience to be able to work with people from other programs," Wang said of the experiential learning opportunity. "I also enjoyed putting my skills and knowledge in use to help the local community."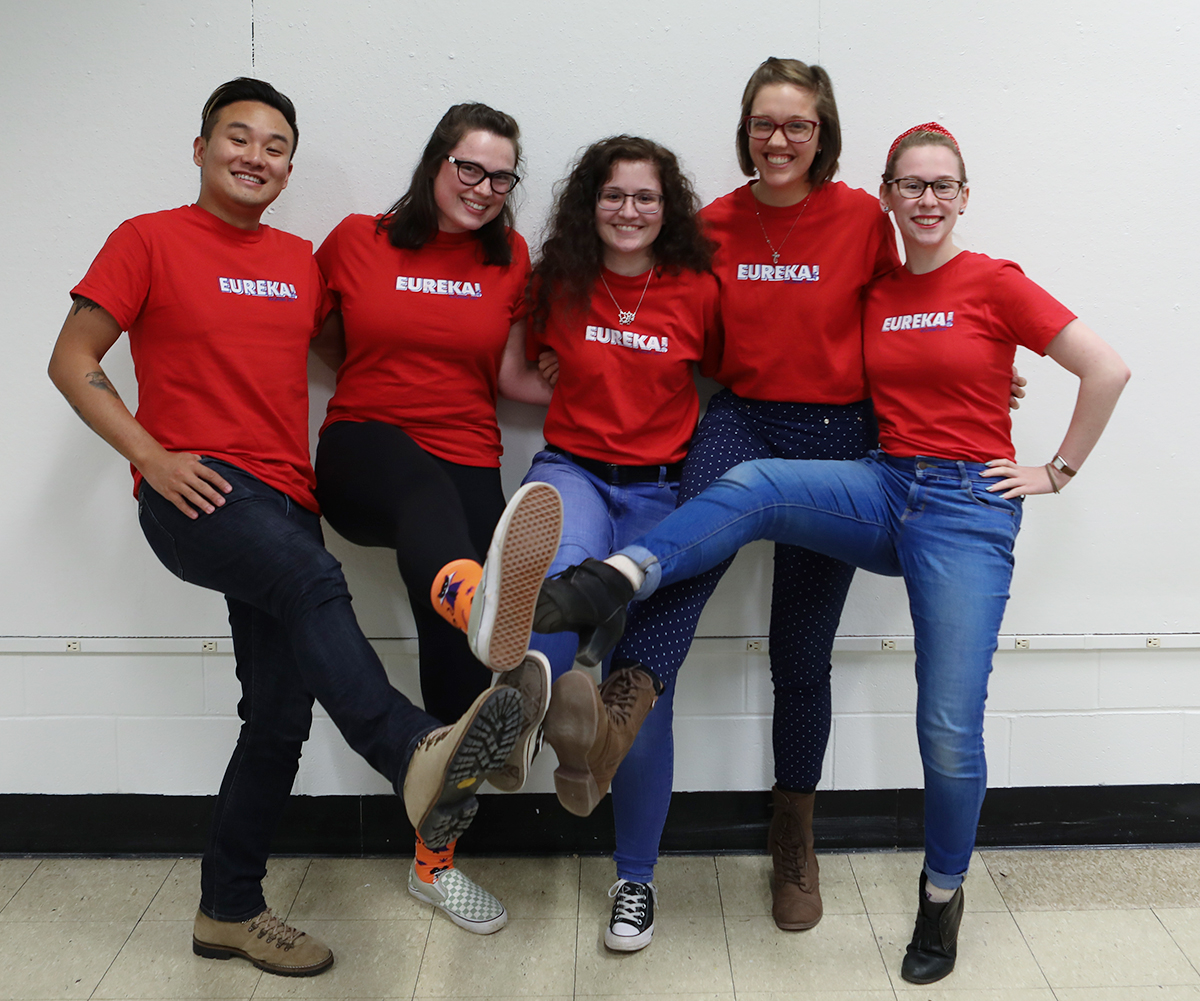 Marianne Sernoffsky, female veterans and family outreach program manager, represented Veterans Outreach Center as the client for the EUREKA! project. Sernoffsky said each of the concepts will see application at the center. 
"I will be taking these presentations back to leadership and I guarantee we will be using ideas from each team," Sernoffsky said. "I am so impressed with the students' attention to detail, and it is amazing what they did in a couple of days."
The second-place proposal was designed by Team Ace, comprised of Raphe Abel (Industrial Design), Janine Bushey (Graphic Design), Sarah Saboori (New Media Design), Lauren Tompkins (Graphic Design) and Brianna Young (Graphic Design). 
Members of the team said it was rewarding to help the local community through creative problem solving in a real-world setting.
"EUREKA! is a great experience for many reasons — there's cross-discipline team collaboration, there's working with real clients and it teaches you the power of designing to make a difference," Bushey said. "Your first time participating in EUREKA!, you leave completely stunned by how much can be done in three short days with a team of people you have likely never met before. You also leave knowing more about yourself as a creative and feeling more a part of the Rochester community."
Three College of Art and Design alumni served as volunteer facilitators, helping teams over the course of the project: Tori Bonagura '17 (Graphic Design), Courtney Smith '17 (Graphic Design) and Ryan Sullivan '16 (Furniture Design). Branding for EUREKA! 2019 was done by Erica Boyd '20 (Graphic Design) while Tess Roberts '21 (Graphic Design) managed social media and photography for the event.