DDI Summer Experience provides in-person chance for incoming students to acclimate to college life
51 first-year students from underrepresented backgrounds participated in the summer program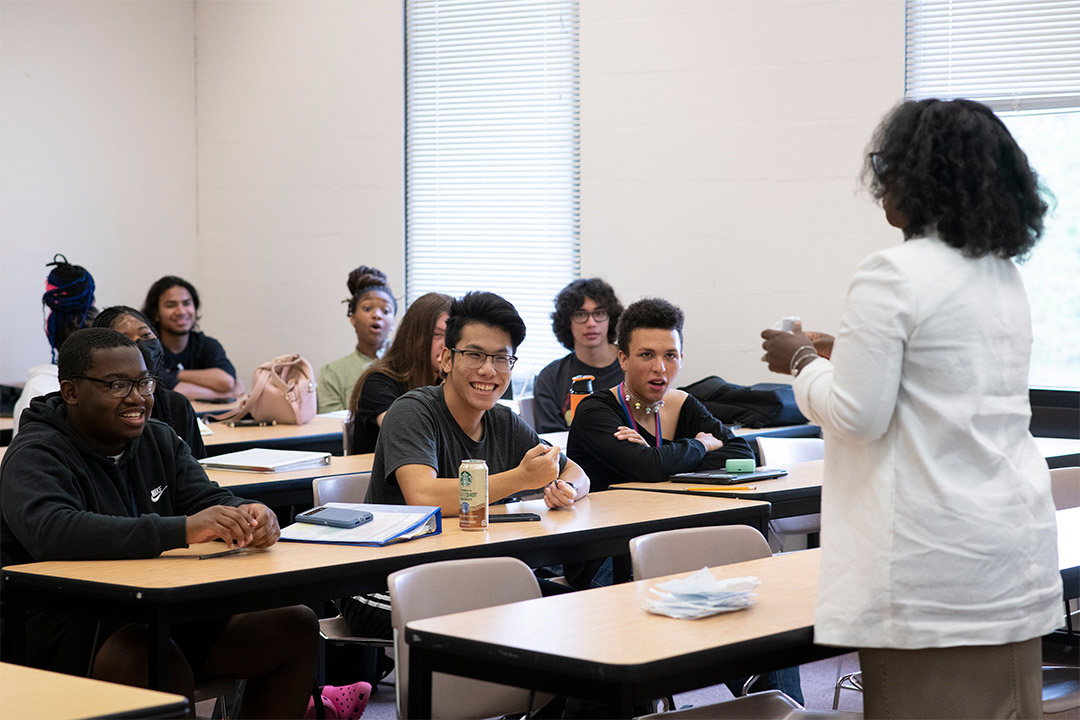 More than 50 first-year Rochester Institute of Technology students from underrepresented populations launched their college careers early this summer. The students participated in RIT's Division of Diversity and Inclusion (DDI) Summer Experience, a four-week program to help students successfully transition to college. The program was held in-person again for the first time since the coronavirus pandemic began.
The participating students lived on campus and took credit-bearing classes while receiving one-on-one academic coaching, tutoring, structured study hours, and social opportunities to explore the campus and greater Rochester area. Class options included Foundations of Sociology; Literature, Culture, and Media; Writing Seminar; Introduction to Statistics; and Pre-calculus.
Bishal Das, a civil engineering technology student from Bronx, N.Y., said the transition to college was stressful at first, but after a few weeks he got used to the workload and felt far more comfortable.
"Participating in the program was like dipping a toe into the water," said Das. "It's a really good first step into college and a great opportunity to get to know the campus, make friends, see how the course load is, and get a feel for how difficult classes are going to be in the future."
Students were invited to participate in the DDI Summer Experience if they are part of RIT's New York State Arthur O. Eve Higher Education Opportunity Program (HEOP), the Destler/Johnson Rochester City Scholars program, or from East Harlem's DREAM Charter High School. Maria Vega, associate director of the HEOP program, said the program's holistic approach provides the students a firm foundation to begin their academic careers.
"The DDI Summer Experience is an immersive and transformative program that provides students the opportunity to prepare academically as well as socially," said Vega. "Students are also able to establish lifelong relationships with peers, faculty, and staff. This creates a strong sense of community, engagement, social development, and commitment. All of these resources and experiences are vital to the academic success and retention of these students at RIT."
For more information about the program, go to the Division of Diversity and Inclusion website.
Topics