May 10, 2011
by Marcia Morphy
Eugene Fram on 'Board': Latest Book on Nonprofit Governance—'Policy vs. Paper Clips'
RIT emeritus professor discusses how board members and the CEO can work together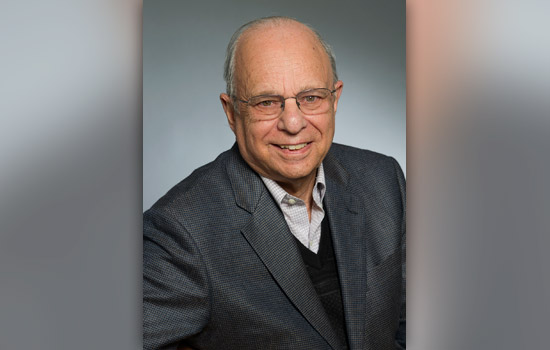 Who would publish a third edition of a book originally written nearly 24 years ago and whose second edition has been out of print for 10 years?
The answer is Eugene Fram.
And although the emeritus marketing professor from the E. Philip Saunders College of Business at Rochester Institute of Technology has been regaled across the nation for his retail knowledge, he also is a pioneer in the nonprofit governance arena.
His reader-friendly how-to book, Nonprofit Governance: Policy vs. Paper Clips is back, and it offers the newest strategies on improving nonprofit board governance while enhancing a management focus.
Thousands of nonprofit executives and board members, by reading the first two editions, have:
Developed organization professionalism, flexibility and efficiency
Developed a simplified organization structure—just three standing board committees
Focused an organization on strategic issues over operational minutiae
Eliminated board micromanagement—clarified management's responsibility
Kept directors involved while strategically planning
Developed trusting relationships among board, staff and management
Made important changes in audit committees, fraud prevention, CEO evaluation, ad hoc committees and other critical board activities
In Policy vs. Paper Clips, Fram brings his own volunteer director's perspective to the book and constructs a long-distance dialogue between two associates who muse about the victories and challenges of the Corporate Governance model. The book also focuses on defining a chief executive's operational responsibility, the importance of a board focusing on policy, the dangers of micromanagement and many other issues that help an organization to offer better client or member services.
Dan Strick, president and CEO of Southstar Services in Chicago, says the book has greatly influenced his board. "The consensus from our board is that we now have much more beneficial discussion at board meetings and board members feel they have more say in the strategy and direction of the organization."
The updated and expanded Policy vs. Paper Clips (270 pages) can be purchased through Amazon Books and from many local and chain book stores. For more information, contact Eugene Fram at eugenefram@yahoo.com or 650-209-5724.
Note: Eugene Fram, emeritus professor of marketing from the E. Philip Saunders College of Business at Rochester Institute of Technology, is a marketing consultant and keeps a close eye on trends in the business environment. Fram has written well over 100 journal articles, six books, and is frequently quoted by the press on marketing and management topics. Primary areas of expertise include retail malls and shopping, Internet retailing, nonprofit and corporate governance, careers and advertising.
Topics