Financial Leadership at Saunders College of Business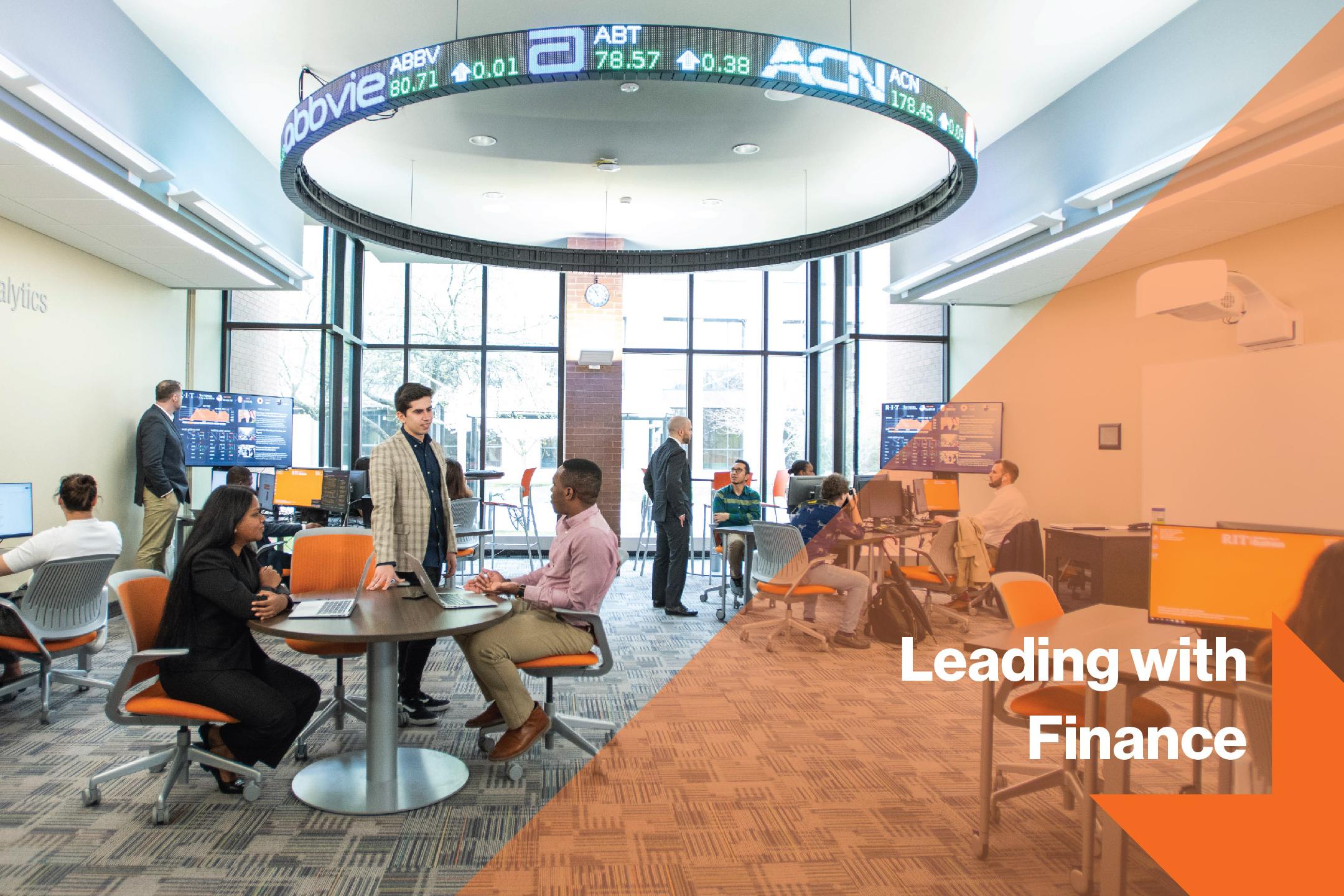 Through Saunders College of Business finance and accounting degree programs, students learn to become expert decision-makers and problem solvers in the business world. Saunders creates dynamic finance and accounting professionals who have a deep understanding of business solutions and the latest technology. Through these programs, students learn the essential business functions and strategies to keep up with our ever-changing economy. 
Saunders consistently ranks nationally and internationally for its programs, ranking in the top five for best undergraduate business programs in New York State and 73rd business program nationally by U.S. News & World Report. Saunders is accredited by the Association to Advance Collegiate Schools of Business (AACSB), the premier accrediting association for business schools, which recognizes less than five percent of business schools internationally. Graduates of Saunders continually pursue high-level positions at top businesses globally, which is why Saunders boasts a 95% career outcomes rate across all of its business programs.
Classroom resources available for teachers and advisors!
RIT is internationally known for its extensive cooperative education program. RIT places more than 4,500 students each year with over 3,400 hiring partners globally where students get paid, and real-world experience in their field before graduation. Goldman Sachs, KPMG, BMW, and JLL are just a few of the companies that our students have done their co-ops with recently. With over 25,000 Saunders alumni and over 130,000 RIT alumni, students are able to network with successful devoted alumni and driven peers throughout and long after their time at Saunders.
Students have the opportunity to attend and participate in many events year-round including the annual accounting career fair and accounting banquet, which helps students network with employers, alumni and mentors in person. Saunders offers a Next Generation of Accountants (NGA) chapter, which lets students network with professionals from the Big Four. The Financial Management Association club, advances student-centric investing while managing a $200,000+ Stock and ETF investment portfolio.
Students have access to Saunders' Sklarsky Center for Business Analytics, featuring Bloomberg terminals, the latest software for financial analytics, and accounting information systems to aid in their learning. Students can also choose to study at any of RIT's Global Campuses in China, Croatia, Dubai, or Kosovo to develop their intercultural knowledge and gain a global mindset.
Bachelor of Science in Finance
A bachelor of science in finance from Saunders teaches students the foundations and essential knowledge involved in the management, creation, and study of money, banking, assets, and liabilities. Core business courses that focus on technology tools ensure students are favorably positioned with employers. Graduates find themselves at the forefront of FinTech developments with a strong foundation in tools like R, Excel, Python, and SQL. Students learn necessary skills including cash-flow analysis and financial decision-making, so they can go into the business world ready to be financial experts across many industries. 
Typical job titles for finance students:
Analyst
Account Manager
Financial Advisor
Finance Associate
Acquisitions Associate
Investment Banker
"The most distinctive advantage I gained from Saunders was the technological skills I learned. Extensive training in Excel, Python, and SQL distinguished me from other interns." - Eddie DiTomasso '24, Goldman Sachs, Salt Lake City
Bachelor of Science in Accounting
A BS in accounting from Saunders gives students the knowledge to be able to determine an organization's profitability, wealth, and liquidity and to make short and long term business decisions. With the technology expertise at RIT, students have access to resources such as the Sklarsky Business Analytics Lab while they learn how to use accounting information systems to deliver business insights. Employers seek Saunders graduates for their accounting, use of technology and ability to use the latest communication tools to communicate with and attract new customers. Graduates of our accounting program consistently exceed state and national CPA exam pass rates year after year. An accounting degree from Saunders is dynamic, as it offers the most novel resources and technology to aid in learning and teaches students to be expert decision makers in a variety of industries. 
Typical job titles for accounting students:
Accountant
Tax Accountant
Auditor
Senior Auditor
Financial Advisor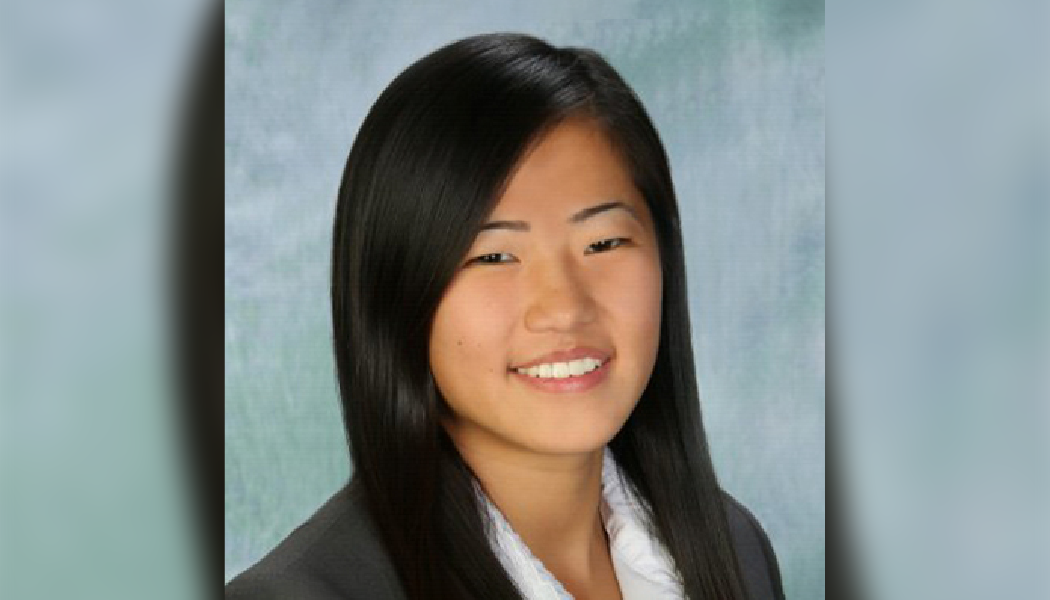 "I learned a lot of appropriate materials in my undergraduate classes. I was able to use that knowledge in my co-op, which helped me experience the job market." - Megan Cornelius (accounting), Ernst & Young, New York, NY
Take a virtual tour and learn more about Saunders College of Business at RIT!
Finance and accounting are also offered as minors. Other popular minors include:
Business Analytics
A minor in business analytics gives students the knowledge to become business decision-makers and optimize business outcomes. Students develop skills in management, analysis, visualization, and application of business data.
Hospitality as Real Estate 
This newly created minor, approved for fall 2023, provides students with knowledge and skills related to the development of real estate and performance monitoring of commercial real estate properties. Students learn how to conduct feasibility analysis, site selection, project management, select appropriate branding strategies, and identify financing related to a new project. This minor prepares students for positions in hospitality asset management, real estate development, consulting, and ownership of hospitality-related businesses.  
Hospitality Management
A minor in hospitality management allows finance and accounting students to specialize in a specific industry where their financial decision-making skills can be applied. The hospitality management minor introduces students to industries such as lodging, resorts, food, entertainment, and events and teaches them about the operations and management of these types of businesses. Students with a finance focus will benefit from the knowledge related to real estate development and asset management which the hospitality program provides. 
Management Information Systems (MIS)
A minor in MIS teaches students to use the most up-to-date business information management software to manage business operations. Students learn the essentials of information management, design, and analysis.
Saunders College of Business at Rochester Institute of Technology
Saunders College provides students with a comprehensive understanding of business while utilizing RIT's vast resources in technology. The core curriculum provides business students with the knowledge they need to succeed in their field, and courses are designed to reflect the latest trends and business needs. Electives can additionally be chosen from any of RIT's nine colleges to tailor degrees towards career goals.
RIT is also the home to one of the world's first and largest cooperative education programs, allowing students to do paid work and gain hands-on experience before they graduate. More than 4,500 students completed over 6,200 co-op assignments each year and are employed by more than 3,400 employers throughout the U.S. and abroad. With a growing global network of more than 25,000 Saunders College alumni and 136,000 RIT alumni, students can make connections almost anywhere and are encouraged to meet with devoted alumni, dedicated professors, and driven peers.
Saunders is in the top five programs in New York State, ranking #73 nationally for undergraduate business programs in the U.S. News & World Report "Best Colleges" rankings. Apply today to become eligible for scholarships and join the Saunders community!
Topics