FinTech and Analytics Providing Competitive Edge for Corporate Finance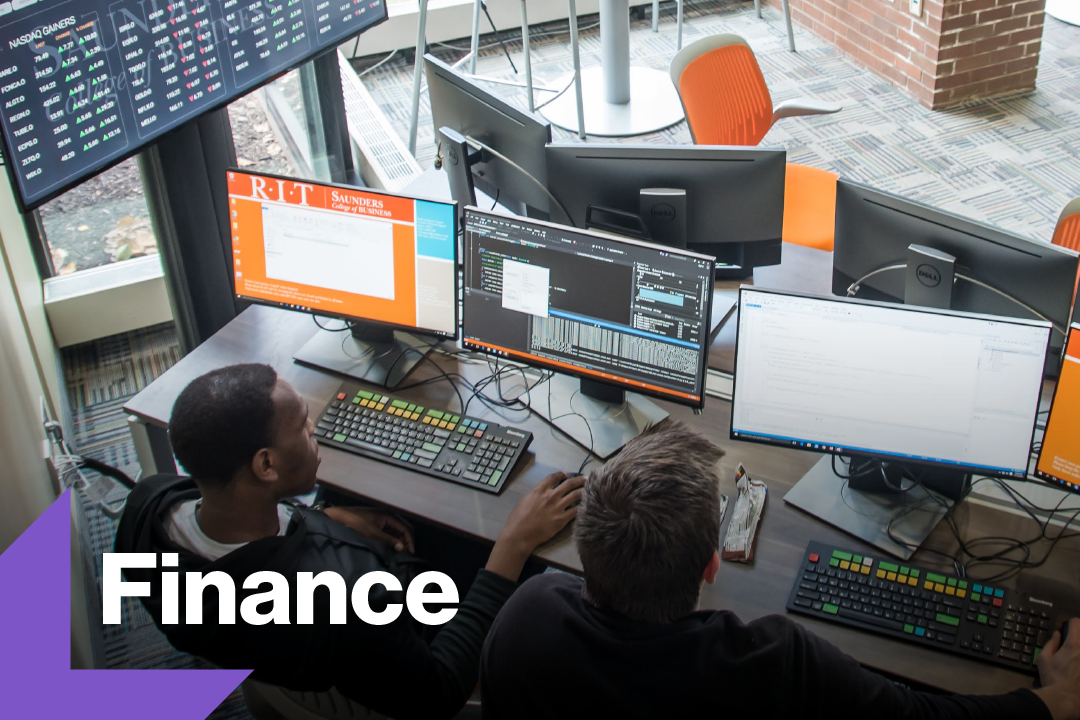 A finance degree from Saunders College involves the management, creation, and study of money, banking, investments, assets, and liabilities. The bachelor of science combines core business principles with leading-edge technology. Through the latest applications of FinTech and analytics, courses are focused on corporate finance, providing students with the skills needed to offer organizations around the world a competitive edge.
Students gain expertise in cash-flow analysis, capital markets, financial decision making, and forecasting, by way of applied learning in the classroom and hands-on experience. Curriculum additionally includes an emphasis on the use of Big Data, using data analytics skills to manage and analyze an organization's data to understand and forecast financial trends.
Classroom resources available for teachers and advisors!
Why Study Finance at RIT?
Gain Confidence to Become an Expert: Become an expert in cash-flow analysis, capital markets, financial decision-making, or forecasting.
Learn Industry Trends and Software: Stay up-to-date with financial trends by learning big data and data analytics in the Sklarsky Center for Business Analytics, a state-of-the-art facility housing Bloomberg Financial Markets technology.
Make Alumni Connections: Connect with Saunders alumni and key professionals through the Finance Advisory Board.
Career Experience: Gain relevant, hands-on experience through an immersive, applied curriculum in the classroom and a full-time, paid co-op experience.
The finance program stands out as students learn in small classes with faculty experts who bring their thought leadership and research into the classroom. Further opportunities to put theory into practice is through paid cooperative (co-op) education positions and internships. RIT is known for its co-op program as the university has built relationships with thousands of companies and organizations across industries. Last year, more than 4,500 students participated in co-op and internship positions with more than 3,400 hiring organizations, from large Fortune 500 companies and industry leaders, to small start-ups and world-class not-for-profits.
Attend an open house and learn more about Saunders College of Business at RIT!
In conjunction with classes, student clubs offer professional and educational opportunities to develop lifelong connections with student peers, faculty and industry professionals. Students in the Financial Management Association (FMA) club manage an investment portfolio of more than $180,000. This student-run club competes in the annual Adirondack Cup Competition, where colleges from up and down the east coast manage small-cap portfolios over a six month period and make the most return on investment.
Get started and learn more about Saunders programs!
Finance students experience a 100% outcomes rate, while Saunders is ranked top five for Best Undergraduate Business Programs in New York State by Poets&Quants, 2023. Typical job titles include:
Account Manager
Acquisitions Associate
Analyst
Closing Coordinator
Equities Derivatives Product Controller
Equity Trader Assistant
Financial Advisor
Investment Banking Analyst
Junior Finance Associate
Professional Financial Advisor
Reconciliation Analyst
Hear what graduates have to say about the program: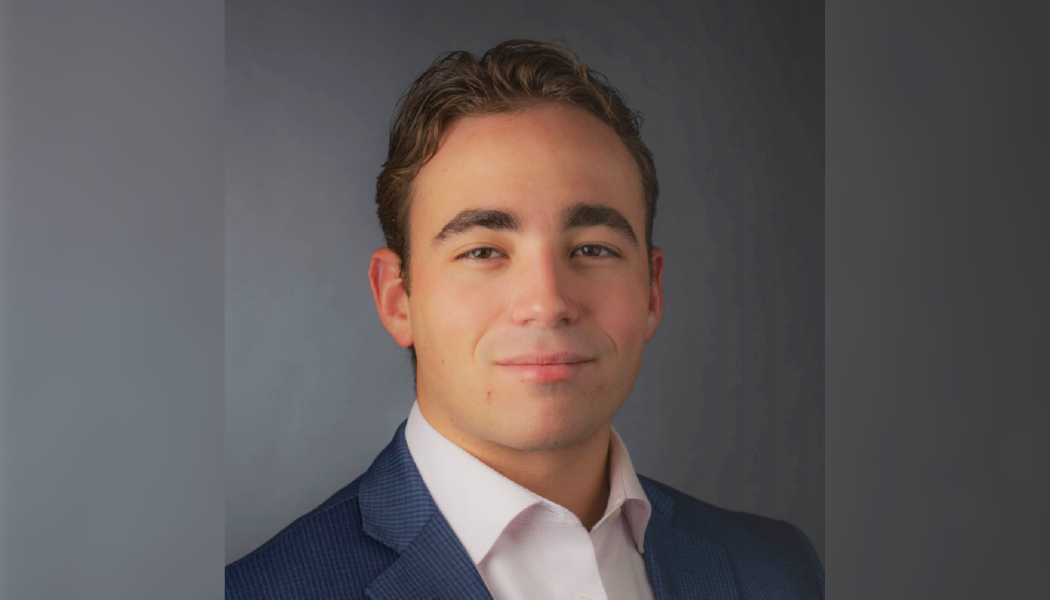 "Applying the curriculum to a club activity outside the classroom cultivated skills that allowed me to excel in the workplace." - Michael Penna, '23 (finance), Golman Sachs, New York, NY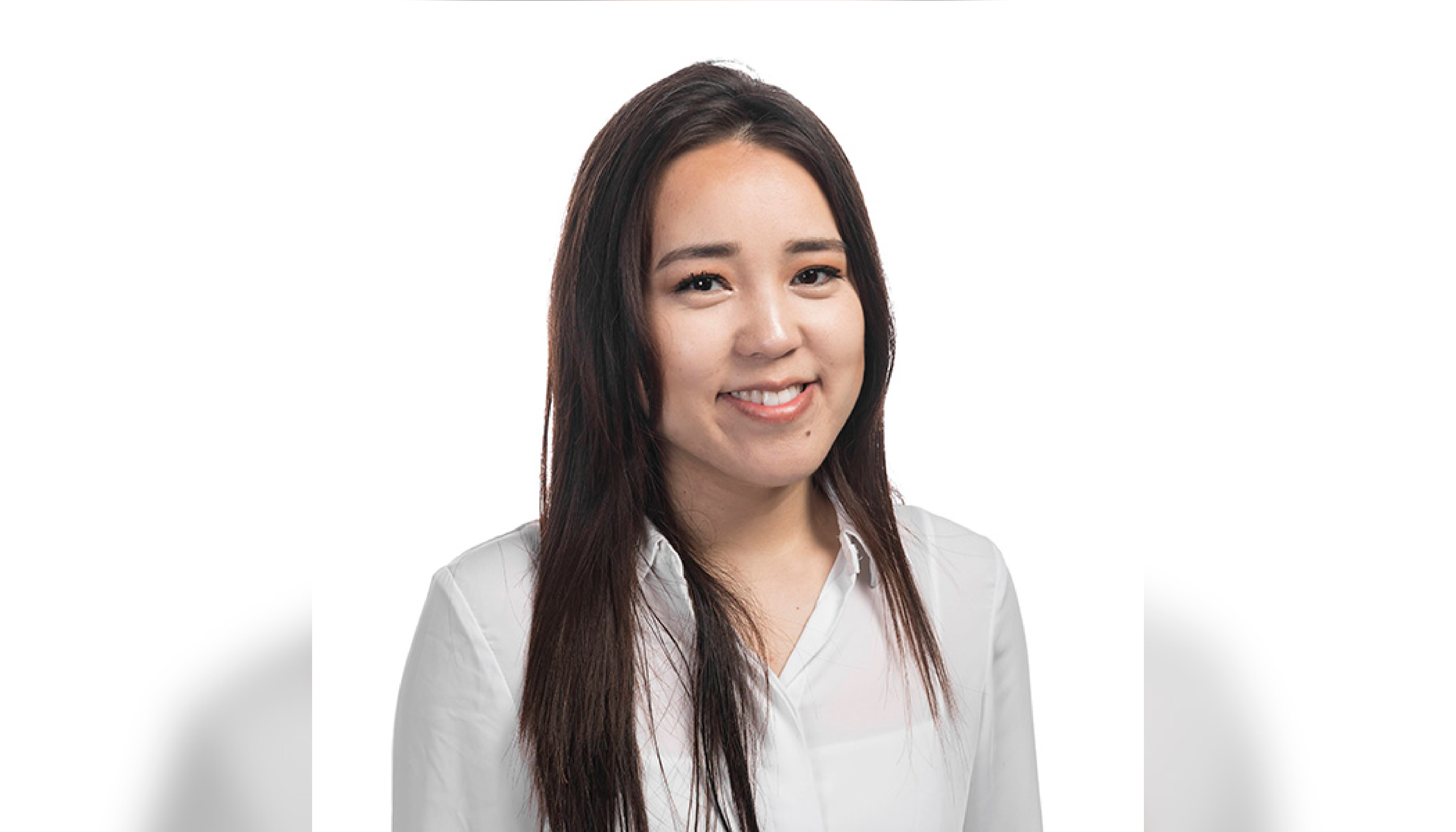 "Saunders faculty want to give all that they know to students. They are knowledgeable of current economic trends and share their insights to help students grow." - Uyanga Batbold (finance), Wave Financial, Los Angeles, CA
Discover more featured alumni profiles and videos on undergraduate success at Saunders.  
Saunders College of Business
With a 95% career outcomes rate, Saunders provides students with a comprehensive understanding of business while utilizing RIT's vast resources in technology. The core curriculum provides business students with the knowledge they need to succeed in their field, and courses reflect the latest trends and business needs. Electives and minors can additionally be chosen from any of RIT's nine colleges to tailor degrees toward career goals.
With a growing global network of more than 25,000 Saunders College alumni and 136,000 RIT alumni, students can make connections almost anywhere and are encouraged to meet with devoted alumni, dedicated professors, and driven peers. Students can study abroad at any of RIT's four Global Campuses, additional global student exchange partnerships are available, and there are over 100 study abroad locations on every continent. 
RIT is also the home to one of the world's first and largest cooperative education programs, allowing students to do paid work and gain hands-on experience before they graduate. More than 4,500 students complete over 6,200 co-op assignments each year and more than 3,400 employers employ them throughout the U.S. and abroad. 
Saunders College of Business is ranked in the top five Best Undergraduate Business Programs in New York State by Poets&Quants, 2023. Additionally, ranking #53 nationally and #31 for career outcomes.
Apply today to become eligible for scholarships and join the Saunders community!
Topics