First class of City Scholars to graduate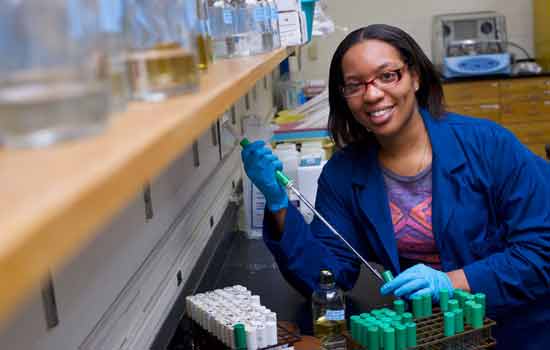 When RIT announced a program offering full scholarships for Rochester City School District students in 2009, the goal was to launch the most capable students into careers they had always dreamed about.
Twenty-seven students from the district qualified for the scholarships for the 2010 academic year. Four years later, 21 are on track to graduate in May. They have aspirations to be lawyers, engineers and scientists—and those careers are within reach.
The program was designed not just for individual students but for the well-being of Rochester, said RIT President Bill Destler, who with his wife, Rebecca Johnson, provided the initial funding for the scholarships. The lack of finances would not be an obstacle to getting a college education.
RIT's announcement about providing full-tuition scholarships came at a time when the district was in the national spotlight for its declining high school graduation rates. Coupled with its high rates of children living in poverty or coming from single-parent homes, the community was determined to manage these socio-economic challenges impacting student achievement.
"It is important for people to understand the context in which these students go to school, the challenges their teachers and administrators face every day trying to provide a meaningful experience in the classroom," Destler said. "We are also trying to send a message to even younger students, those in middle schools, because many don't see college as a viable option as they are going through their adolescent years. I think this is an opportunity for them to see a real future in front of them."
Since that first year, more than 70 additional students in three subsequent classes have been accepted at RIT. Many were class valedictorians at their high schools, participated in demanding international baccalaureate programs and were active in community services, athletics or the arts.
At RIT, their average GPA is 3.0, in line with the overall average of the university. Retention of these students is among the highest at RIT. The university provides a variety of affinity groups and academic support units, including the Multicultural Center for Academic Success, to provide social, professional and scholarly connections, anchors for all students to persist in college.
Off campus, the community also has embraced the program and contributed to its growth. Local individuals, nonprofit organizations and corporations have helped sustain it through monetary or in-kind gifts.
"By eliminating the financial roadblock to college, a pathway of hope is created and opportunities are unlocked for our youth," said Rochester Mayor Lovely A. Warren. "If we wish to continue to be a successful and viable city, it is our responsibility to make sure that access to higher education is attainable, and it is up to the community to help ensure our young people receive continual support, not just through high school graduation, but beyond."
Rochester School District Superintendent Bolgen Vargas said the program is changing the lives of the district's students.
"Having the opportunity to continue their college education at such a prestigious institution as RIT provides students with a wealth of resources, and it's these resources that will help them in their path to success," he said.
Evidence of the effects of that support and the success of the program will be more than higher graduation rates; it will be the Rochester City Scholars themselves as they graduate from college and enter the workforce.
"That's a wonderful outcome of this program for the community," Destler said. "And if they stay in this community, they will become natural leaders."
The program is available to students who have attended an approved high school in the Rochester School District for the last three years.
Students must be accepted using RIT's regular admissions standards.
The student's total family income must not exceed $60,000.
Students are expected to enter as full-time students the year of high school graduation.
Read their stories
Video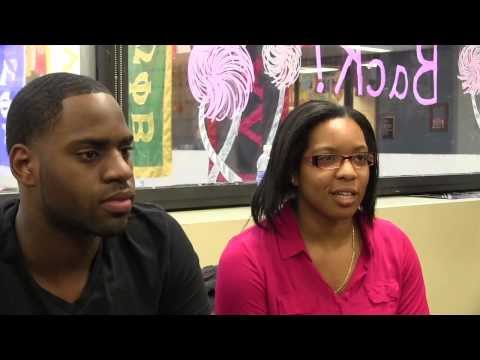 Topics