Forensic Clinical Psychologist joins RIT's College of Health Sciences and Technology
Caroline Easton is a 1990 graduate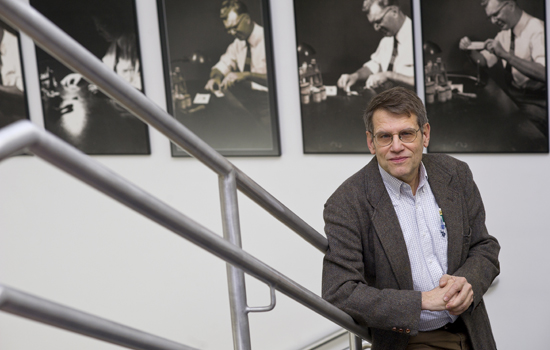 A forensic clinical psychologist from Yale University School of Medicine will join Rochester Institute of Technology's College of Health Sciences and Technology as professor of health sciences, effective Sept. 1.
Caroline Easton founded and directed the Forensic Drug Diversion Clinic and served as associate professor in the Department of Psychiatry at Yale's School of Medicine, where she interned in 1997 and joined the faculty in 1998.
Easton is a 1990 RIT graduate, with a bachelor's degree in biotechnology and a minor in psychology. She earned her doctoral degrees in psychology in 1994 at University of Connecticut and respecialized in clinical psychology at University of Massachusetts, Amherst in 1997.
"I'm excited to be coming back to my alma mater," Easton says. "It's like I'm coming home. I started off here."
Easton is the first faculty member to join RIT's College of Health Sciences and Technology from outside the university. RIT's ninth college officially opened in September 2011 as part of the Institute of Health Sciences and Technology, which grew from the RIT–Rochester General Health System Alliance. Easton's arrival marks the first step toward a program in clinical psychology, says Dr. Daniel Ornt, vice president and dean of the Institute of Health Sciences and Technology/College of Health Sciences and Technology at RIT.
"Dr. Easton's experience and expertise will help advance new learning and training experiences for our students to set the stage for new academic program development within the College of Health Sciences and Technology and across campus," Ornt says.
Easton's clinical research assesses the links between substance abuse and criminal behavior. She has developed a treatment therapy for individuals with co-occurring substance abuse and domestic violence issues. She is currently working on individual behavioral approach for men who are substance dependent and have problems with intimate partner violence.
Her integrative research will connect the new college with other colleges and departments within RIT and with external partners at Rochester General Health System/Behavioral Health Network, University of Rochester Medical Center's Department of Psychiatry, Monroe County criminal justice system and Monroe County Office of Mental Health.
"I work in the forensic field on therapies that help people reduce their aggression, manage their anger and get off drugs," Easton says. "I'll be working on projects within the community and helping people think about co-occurring substance use and family violence as a whole."