Genetic variation for better treatment outcomes
Real Life Science: Evolutionary Biology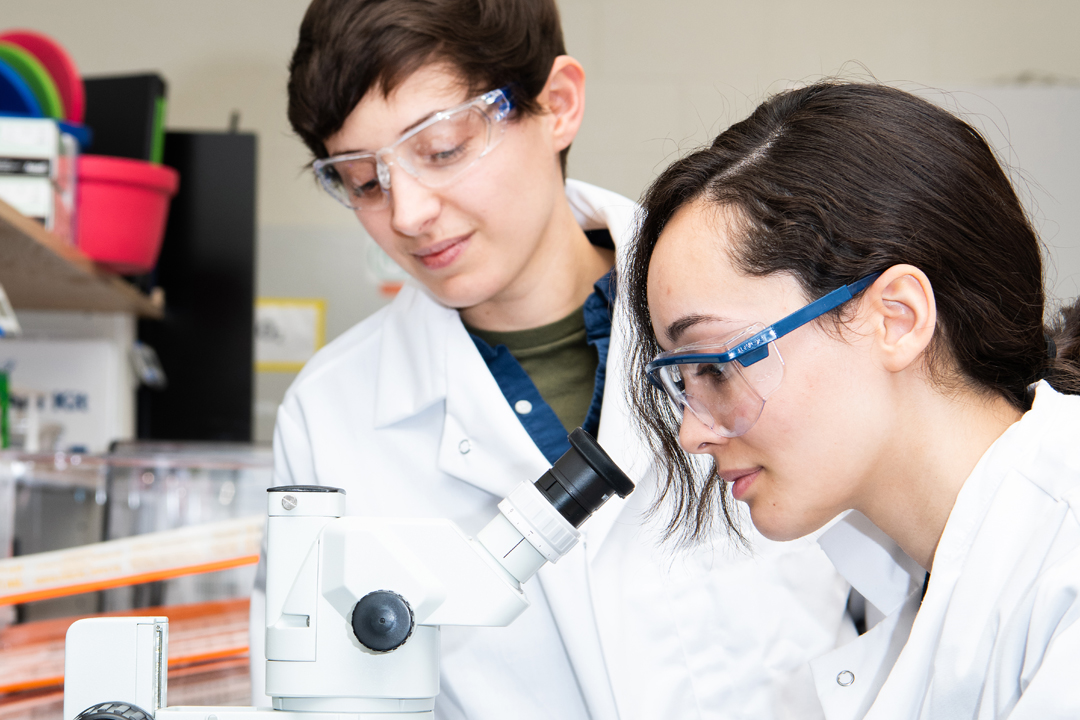 Evolutionary biologists study the changes that occur in plants, animals, and microbes over time and within current populations. When addressing a virus outbreak (like COVID-19), scientists in this field address which mutations contribute to traits like transmissibility, disease severity, and resistance to treatment. Evolutionary biologists use a multitude of techniques and skill sets (comparative genomics, molecular biology, genetics, etc.) to understand pathogen evolution at the molecular and population levels, to better prepare us for curtailing the spread of current and future diseases.
Evolutionary biologists answer questions like:
How do pathogens change during an outbreak or in response to selective pressures (like newly introduced treatments)?
Which genetic traits contribute to their success and spread? 
Which mutations create resistance to known therapies or vaccines? 
"Infectious diseases pose an ongoing threat to the health of our community. Evolutionary biologists study how the pathogens that cause these diseases mutate and change, which helps us in tracking how genetic variation can contribute to differences in disease or treatment outcomes," said RIT assistant professor, Crista Wadsworth.
As an evolutionary biologist, you might find yourself working in academic laboratories, biotech/pharmaceutical companies or government organizations such as:
National Institutes of Health (NIH)
National Science Foundation (NSF)
Centers for Disease Control and Prevention (CDC)
World Health Organization (WHO)
Evolutionary biologists who study infectious diseases are also well-prepared medical professionals (doctors, nurses, physician assistants, dentists, etc.). If you're looking for the skills and expertise needed in times of crisis, a focus in evolutionary biology could be a good fit for you.
RIT is preparing the next generation of evolutionary biologists at the Thomas H. Gosnell School of Life Sciences.
Topics