Graduate students highlight research and innovation
RIT President David Munson to deliver keynote address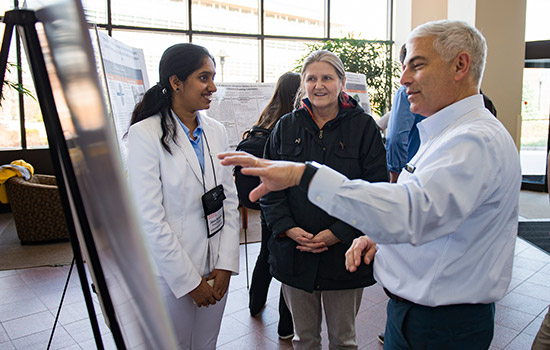 Elizabeth Lamark
Rochester Institute of Technology master's and Ph.D. students will demonstrate their latest work with posters, presentations and demonstrations in a multidisciplinary display of research, scholarly work and artistic expression.
The RIT Graduate Showcase takes place from 8 a.m. to 4 p.m. Friday, Nov. 3, in Louise Slaughter Hall and the Golisano Institute of Sustainability. The event is free to attend and open to the public, but registration is required by Friday, Oct. 27.
The RIT Graduate Showcase, hosted by RIT's Office of Graduate Education, will offer an opportunity to recognize and highlight creative, innovative and entrepreneurial research and scholarship by graduate students from all colleges at RIT. Currently RIT has about 3,200 graduate students enrolled in more than 100 graduate programs.
"RIT's Carnegie classification as a 'doctoral university' has increased the university's focus on student researchers," said Twyla Cummings, dean of Graduate Education at RIT. "The annual RIT Graduate Showcase is a signature event that highlights the creative, innovative and scholarly research accomplishments of our graduate students and faculty. It provides a platform for the dissemination of research and also includes opportunities for campus-wide networking and interdisciplinary education."
RIT President David Munson, whose current research is focused on radar imaging and computer tomography, will deliver the keynote address at noon. The event will also include traditional research presentations, group project discussions, engineering and design demonstrations, and visual arts presentations.
Graduate students from all majors at RIT are encouraged to submit proposals or posters to present at the showcase. Proposals must be submitted online by Friday, Sept. 29.
To learn more about the RIT Graduate Showcase, register to attend or submit a proposal, go to www.rit.edu/academicaffairs/graduateshowcase/.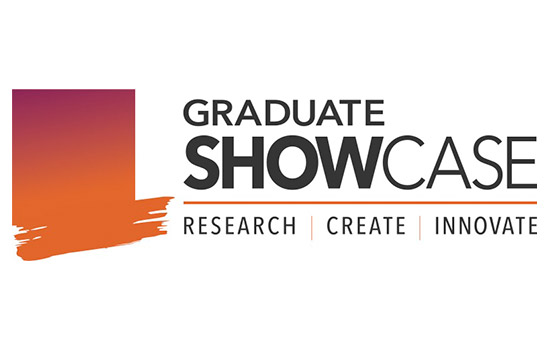 Topics