February 23, 2022
by By Rebekah Greenberg, graduate assistant for RIT's Media Arts and Technology program
Graduate students reflect on fundraising effort for Haitian school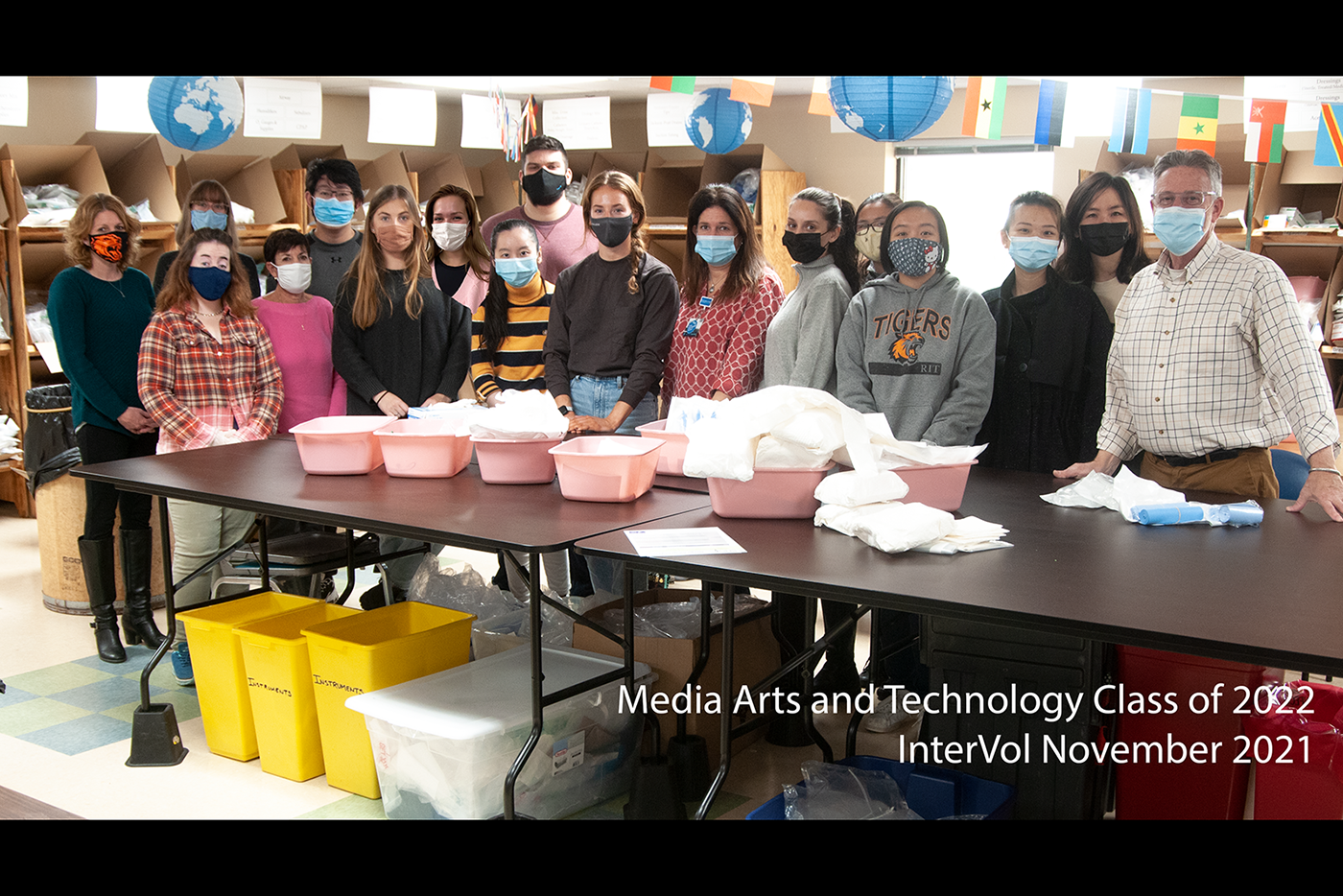 The Contemporary Media and Communications (PHMS 743) class, a required course in RIT's Media Arts and Technology MS program taught by Professor Michael Peres, wrapped up a fundraising campaign for a Haitian school at the end of 2021. The campaign was used as a class assignment to provide students with experience using marketing, media, and communication.  
The campaign raised $1,265 for Ecole L'Erudit de Léogâne, a school in Haiti, with contributions from more than 60 donors. This amazing amount of money was achieved by the efforts of the whole class. The funds will be used to support a portion of a students' expenses to go to school, help build the school's infrastructure, and assist with paying teachers' salaries.
We worked jointly with InterVol, a Rochester nonprofit organization focused on saving lives through medical mission trips and recovering and redistributing medical supplies.
"It was a great experience to gather everyone's strengths and backgrounds to create the RIT 'Students for Students' campaign with InterVol," said Media Arts and Technology student Ashley Somchanhmavong. "We knew from the start that we'd be making an impact on these kids' lives, so it was rewarding to partake in this project all the way to the end."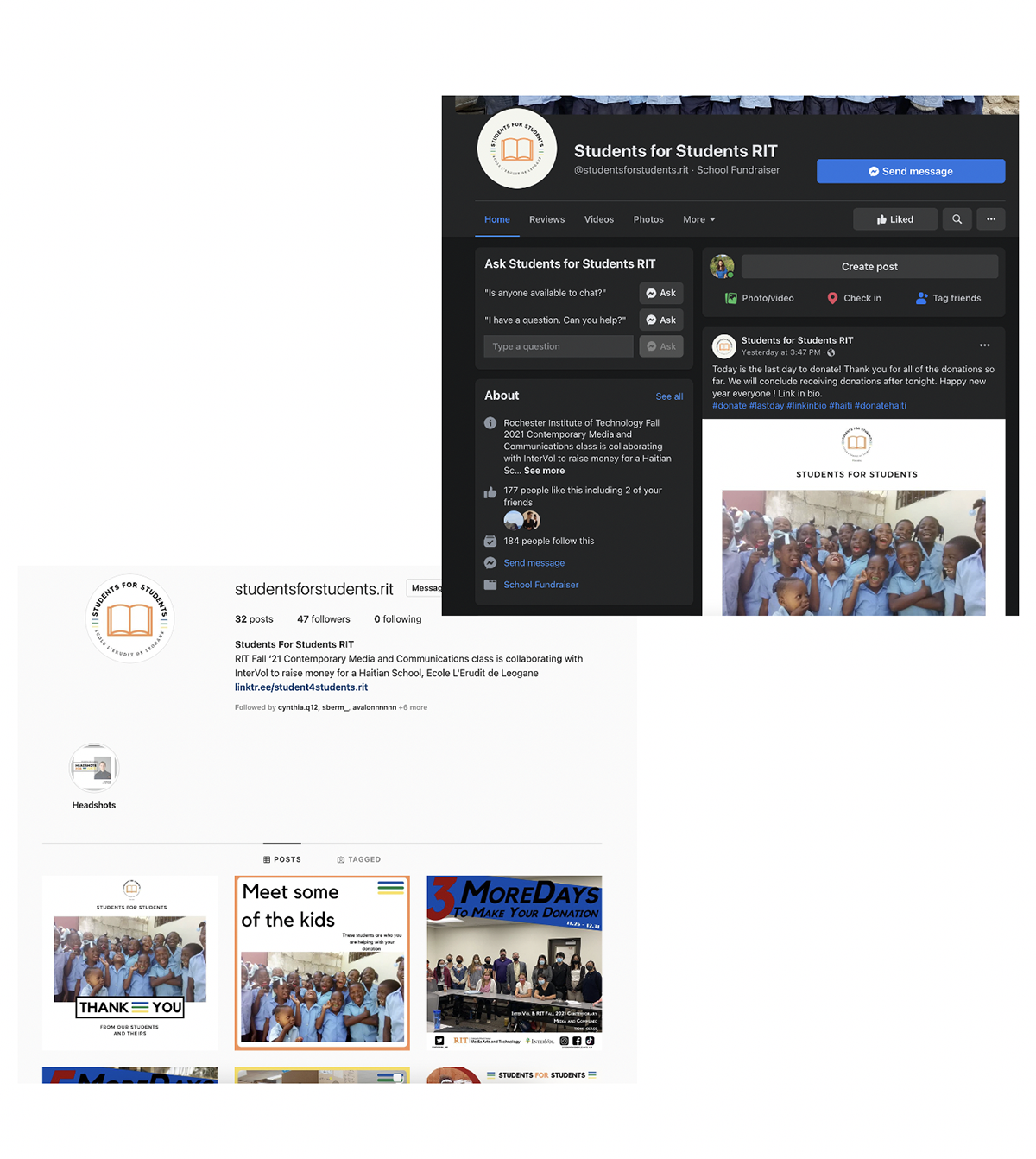 To achieve our goal of raising money for the school in Haiti, we successfully executed several fundraising activities as part of our approach. We uploaded content to our social media platforms (Twitter, Facebook, and Instagram) five times a week to keep ourselves in our audience's timeline. 
We boosted some social media posts to help spread the word to new viewers and hopefully draw people to our campaign. As a result of boosting our posts, our Facebook page saw an additional 2,000 engagements over the course of the 30-day campaign. It was a great way to track what we were doing and get the word out to others.
Other fundraising activities that generated donations included Headshots for Haiti and dare and bingo boards. The boards were used as incentives in exchange for dares or shout outs on our social media accounts. After the campaign wrapped up, we noticed that a majority of the demographic of donors was college students.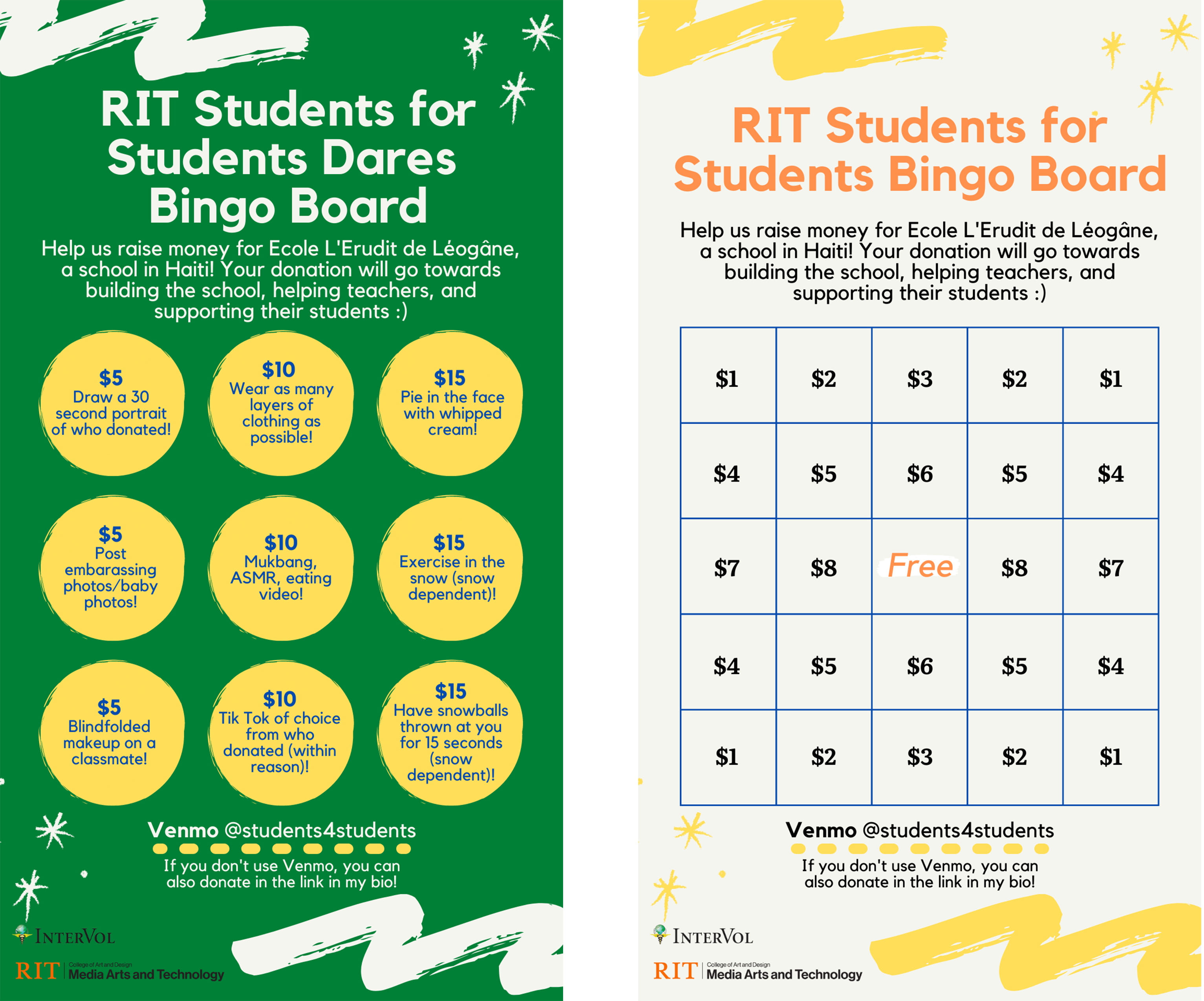 Headshots for Haiti provided students on campus with the opportunity to receive a professional headshot for a donation to our campaign. The dare and bingo boards were ways to interact with our online audience. The strategy of using those generated the chance for a lot of people to have the ability to contribute a small amount, which added up quickly. 
Our fundraising website generated around 20 donations that made up 65 percent of the final total. Our website ended up being the source of our larger contributions from family members and colleagues. It was amazing to see people who believed in our fundraising efforts and chose to help us out along the way. 
Overall, the "Students for Students" campaign was an incredible opportunity for our PHMS 743 class to embark on. We had real-world experience working alongside InterVol and together as a class to achieve the goal of raising money for this Haitian school.
About the author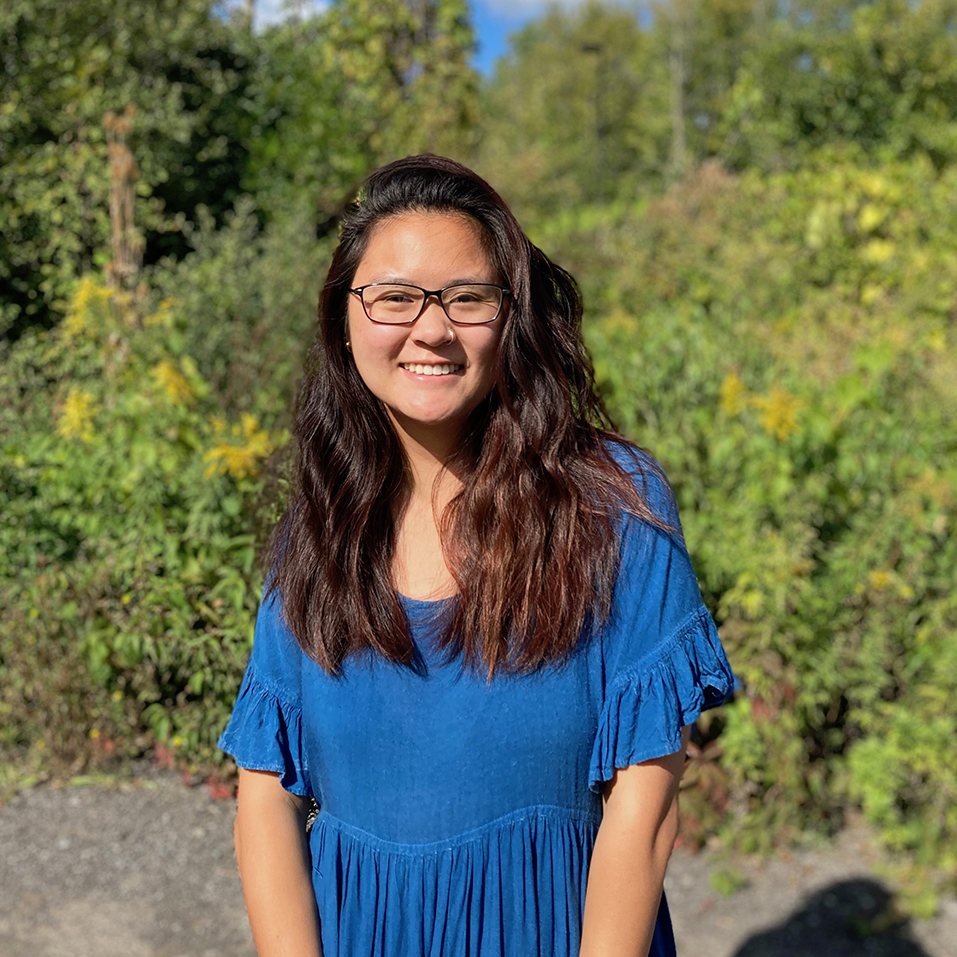 Rebekah Greenberg graduated from RIT with a BS in Photographic Sciences in spring 2021 and is a graduate assistant (GA) in the Media Arts and Technology MS program. While finishing up her undergraduate degree, she wanted to pursue a master's degree to help her with a career that combines art, leadership, and media. Greenberg chose the MS in Media Arts and Technology program because it presents her with the chance to explore business and media applications.
Topics