Graphic design students 'PUSH' themselves during annual workshop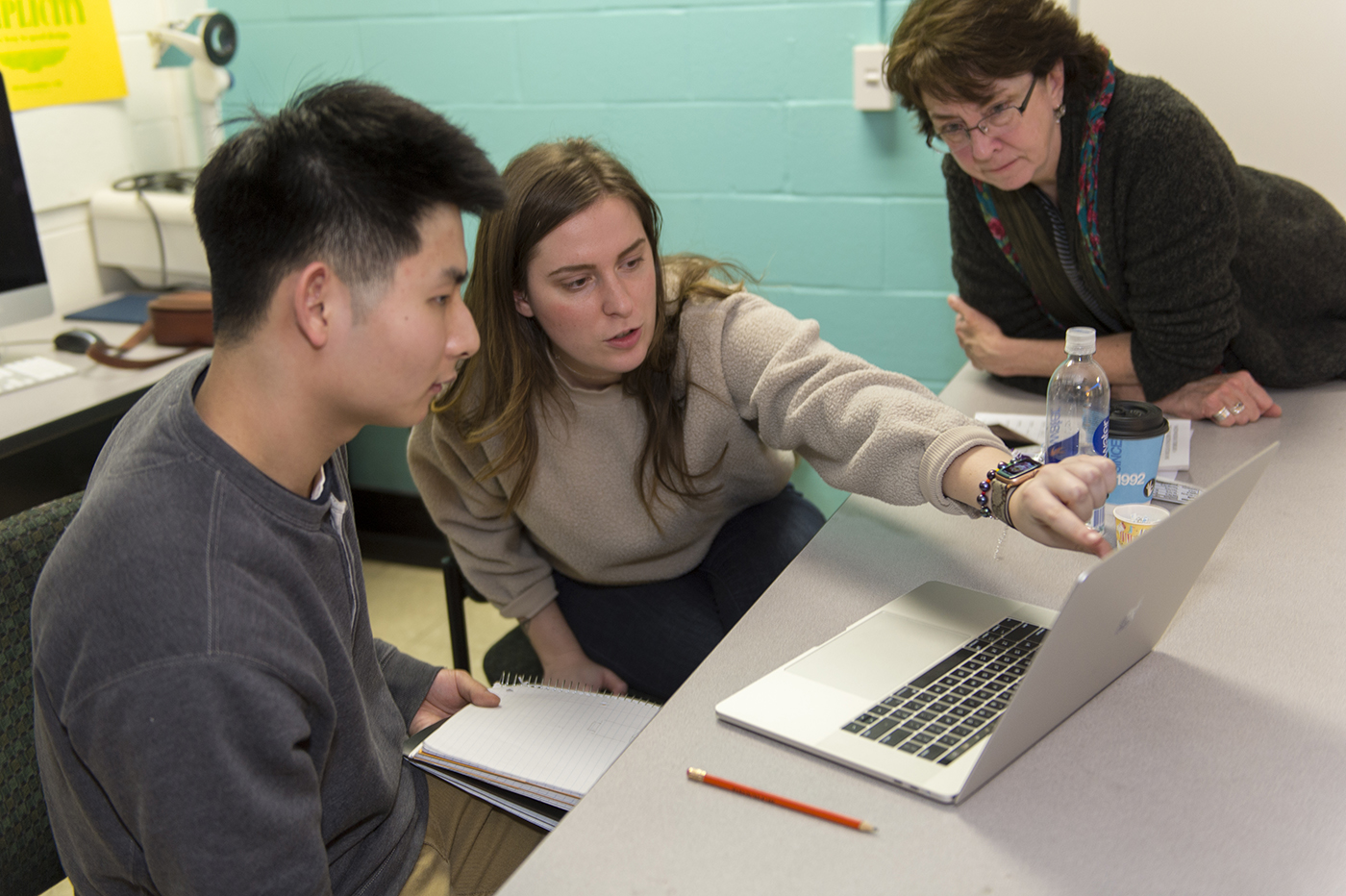 If he didn't already know, Richie Campagnola learned first-hand why the RIT Graphic Design program's annual multi-day workshop featuring a visiting artist is called PUSH.
After working with New York City-based illustrator Amber Vittoria and faculty for the Feb. 5-7 exercise, the essence of the workshop was clear to Campagnola.
"(Vittoria) definitely helped us push our boundaries — not just what we're comfortable with, but taking it to the next level and experimenting with what we do," said Campagnola, a third-year graphic design student.
The fifth annual PUSH workshop for second- and third-year graphic design students was an exploratory experience that emphasized having fun and experimenting as creatives. 
Vittoria's prompt for students was abstract and open-ended: how to find your style. They were tasked with working in groups to help define who they are as artists and designers and then creating a deliverable that portrayed their honest selves. The finished pieces — a survey of works that went beyond standard graphic design — were then showcased during a final critique.
"A lot of students are doing sculptures, some painted on shoes, others are making interactive pieces that aren't anything design-specific," said Vittoria, an internationally known illustrator whose work focuses on femininity and the female form. She has worked with brands and editorial publications such as Instagram and The New York Times.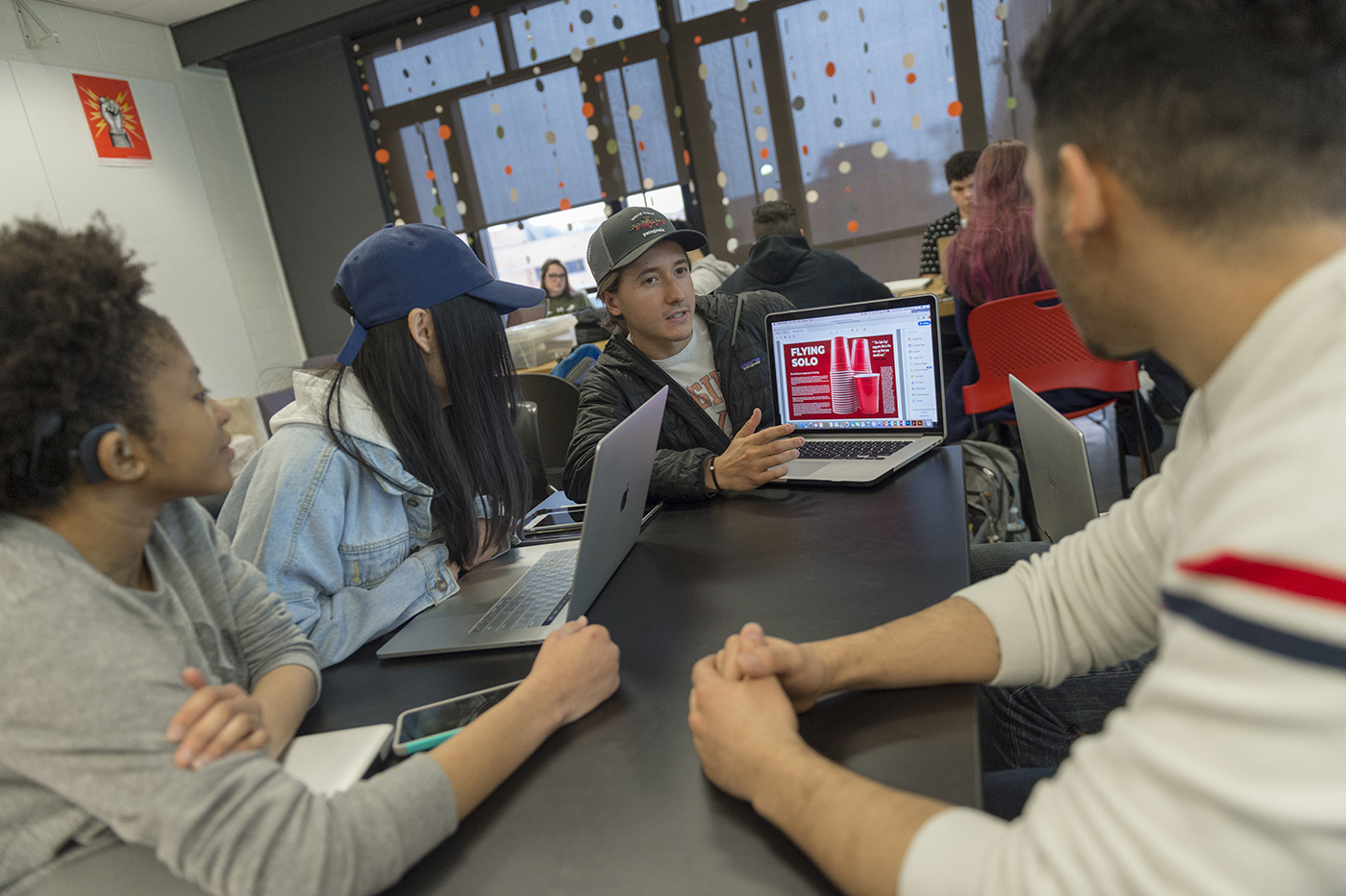 Campagnola and his group unified their individual projects by making a series of postcards — each with a portrait "in our own style that conveys a unique emotion." 
"A big thing (Vittoria) stressed was to have fun with this. I definitely did," said Campagnola, whose sister, Deanna, is an Illustration major in the College of Art and Design, and brother, Nick, graduated in 2018 from RIT's Industrial Engineering program.
"While this wasn't necessarily a portfolio project, I took it into consideration in terms of how I'm going to shape my portfolio and how I want to shape my style to present to companies," he added. "Maybe I don't exactly have my style yet, but it's taking me in the right direction."
Vittoria was asked to lead this year's PUSH workshop by assistant professor Mitch Goldstein, who has known Vittoria throughout her professional career. She concluded the workshop being equally impressed by the quality of the student work and the instruction they receive. 
"They are all incredible and so talented," Vittoria said of the graphic design students she guided and worked with. "... It was really interesting to see Mitch's teaching style. It was amazing giving the students an opportunity to discover themselves as artists and as designers — breaking a lot of the rules and thinking really differently. I like that this program champions that. It gives students that ability to push themselves and think outside of what a normal designer would think about. The program is top-notch."
While Vittoria was upbeat about her first time at RIT, she parted with some envy — particularly when reflecting on her visit to the Cary Graphic Arts Collection and going through its vast archives.
"I'm jealous I didn't have that when I went to college," Vittoria said. "That's a great resource for designers and artists in these programs."
"She wants to move there," Goldstein joked.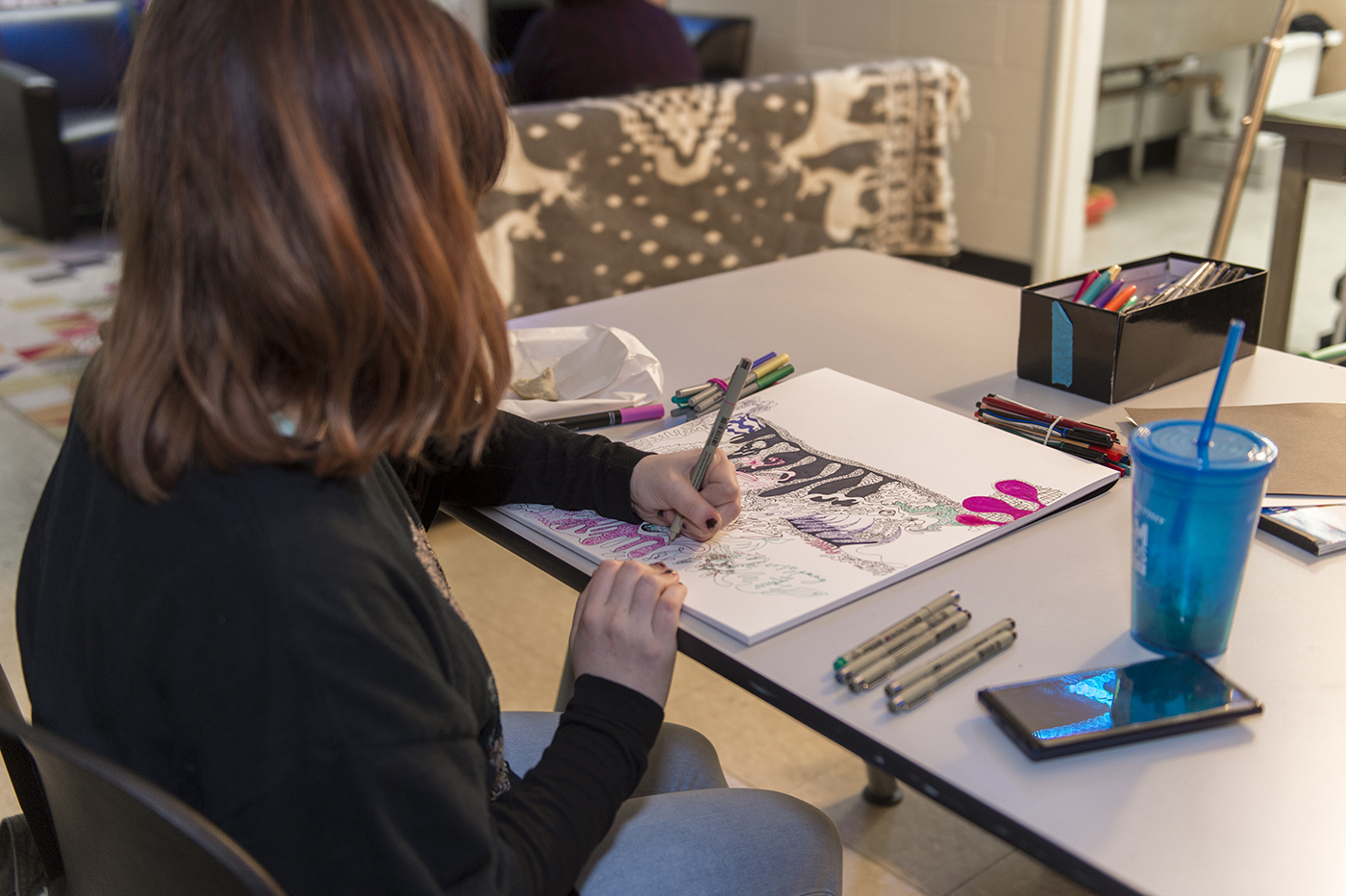 Trista Finch is a third-year graphic design student who found it easy to connect with Vittoria, and that the approach of the workshop made for a "refreshing" experience. 
"Even though our styles are very different, she could still speak to what I was doing," said Finch, who will work at the Cary Collection this summer curating a space to showcase the rich materials. "... Once I embraced the fact that I could make a collection of things and embrace how complex my interests are, that allowed me to dive into every single thing that I'm interested in."
Goldstein said Vittoria being a young, powerful voice who creates important work made her an ideal fit for this year's PUSH workshop.
"It's been amazing to see the students kind of get outside of their comfort zone," Goldstein said. "It's been great to see them look at creative practice as a whole rather than as a silo of 'graphic design' and to understand it all feeds into each other. That's something great Amber has been able to do."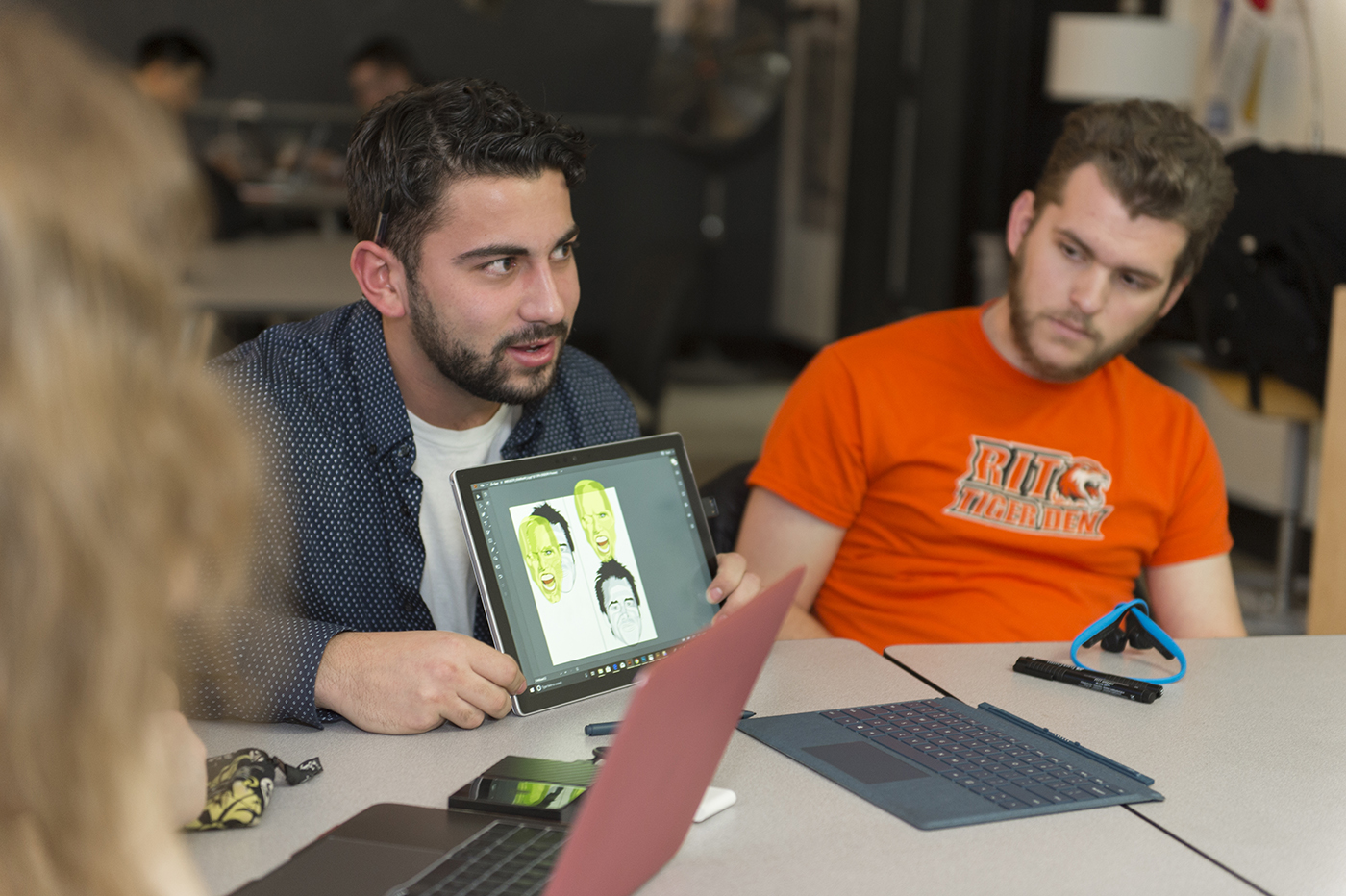 Topics