Health Innovation Challenge to open Imagine RIT
Students can submit proposals by March 1 and could win $1,000 or a banjo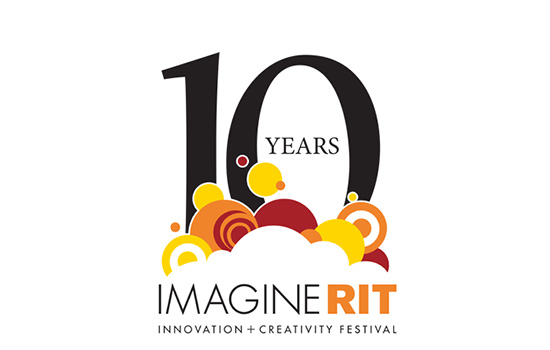 Each year, the Imagine RIT: Innovation and Creativity Festival has opened with a challenge from RIT President Bill Destler, who has encouraged students to come up with the fastest electric vehicles, the most skillfully controlled drones or access technology to help the disabled.
This year, the contest is an interdisciplinary health innovation challenge, which could include the development of a lifestyle app, a tangible device or even something else that improves health in some way.
Up for grabs is $1,000 cash or an antique banjo from Destler's collection. Deadline to apply is March 1.
The competition is open to all RIT students, with a minimum of two students with different majors per team. Teams will show their submissions to the public during the Imagine RIT festival on May 6 in the Clark Gym.
Imagine RIT Chairman Barry Culhane said using technology to improve health is a useful and topical challenge that could impact everyone. He cited Ray Kurzweil, an inventor, entrepreneur and a key innovator in the development of artificial intelligence and radical life extension, who came to RIT in 2008 and told students that technology, almost more than biology, will provide more solutions to health care challenges for Americans and people around the world.
"RIT is on the cutting edge of proving that notion with embracing the 'access and inclusion' strategies in our strategic plan," Culhane said. "Technological advances, games and apps that encourage healthy living are exploding and changing the landscape of the world of healthcare."
For more information and how to enter, visit the Imagine RIT Challenge page.