International print technology company donates color management software to RIT
Software will be used by graphic media sciences and technology students and faculty-researchers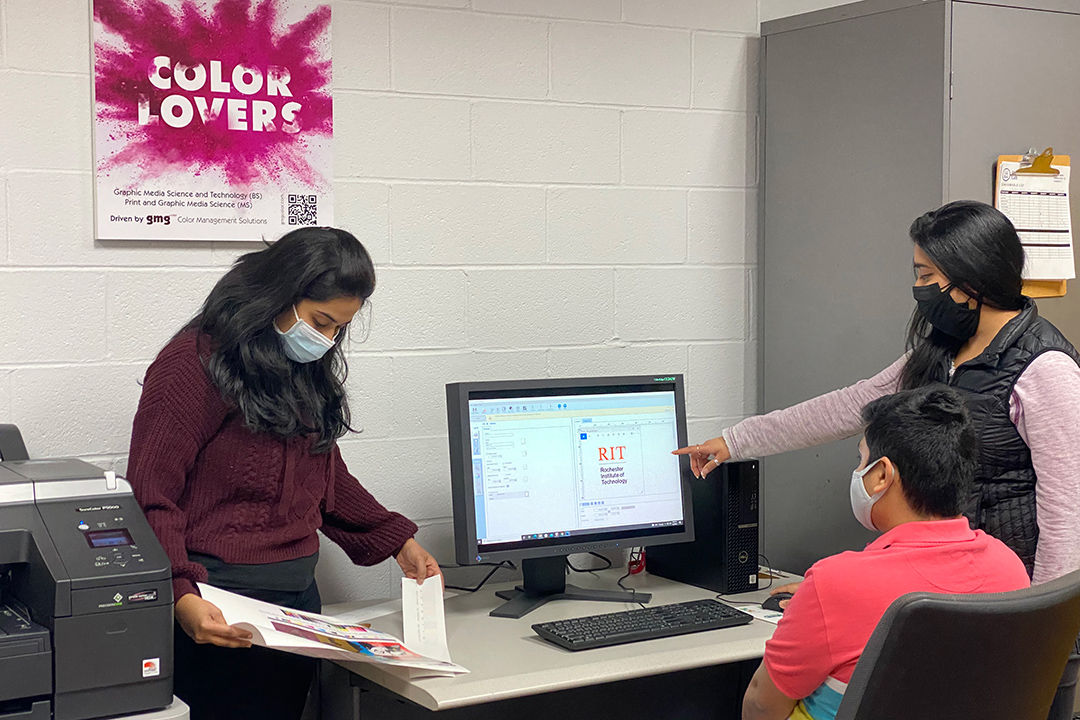 GMG Color recently donated one of its high-end color management software systems, ColorProof, to Rochester Institute of Technology. The system will be used as part of classroom instruction and research projects based in RIT's Department of Graphic Media Sciences and Technology (GMST) to better evaluate color quality prior to print production.
Through a hands-on curriculum, GMST students learn to create and manage cross-media applications for use in today's evolving graphic media industry. This process ensures that designs are error-free prior to production, said Bilge Nazli Altay, GMST assistant professor.
"Our students learn the whole printing process from beginning to end. They start with designs on computers, and they can use this software to simulate those designs before they are given to a printer. They can verify if there are color inaccuracies, missing images, or incorrect fonts, for example. This is the crucial point of catching potential problems before going to production," said Altay, who began at RIT in its College of Engineering Technology in 2021. She has expertise in the area of gravure and flexography, both sophisticated print processes that the department is known for, as well as package printing and materials science.
Currently, undergraduate and graduate students in the program, and those in packaging science and industrial design, are using the system to simulate and print proof label and packaging designs before they are produced on the department's six-color flexo press, to understand the predictability of color. They also add new techniques in understanding color profiles, also referred to as the different color expectations and standards, that companies or countries have for print materials. 
"GMG Americas is pleased to support students' efforts at Rochester Institute of Technology and assist in research programs," said Birgit Plautz, manager, technical services, GMG Americas. "We believe it's an invaluable opportunity to demonstrate how impactful color management is in the ultimate quality—and cost efficiencies—of print production. We look forward to working with the future generation of print executives."
Topics