A Message from the Provost: Ensuring Academic Progress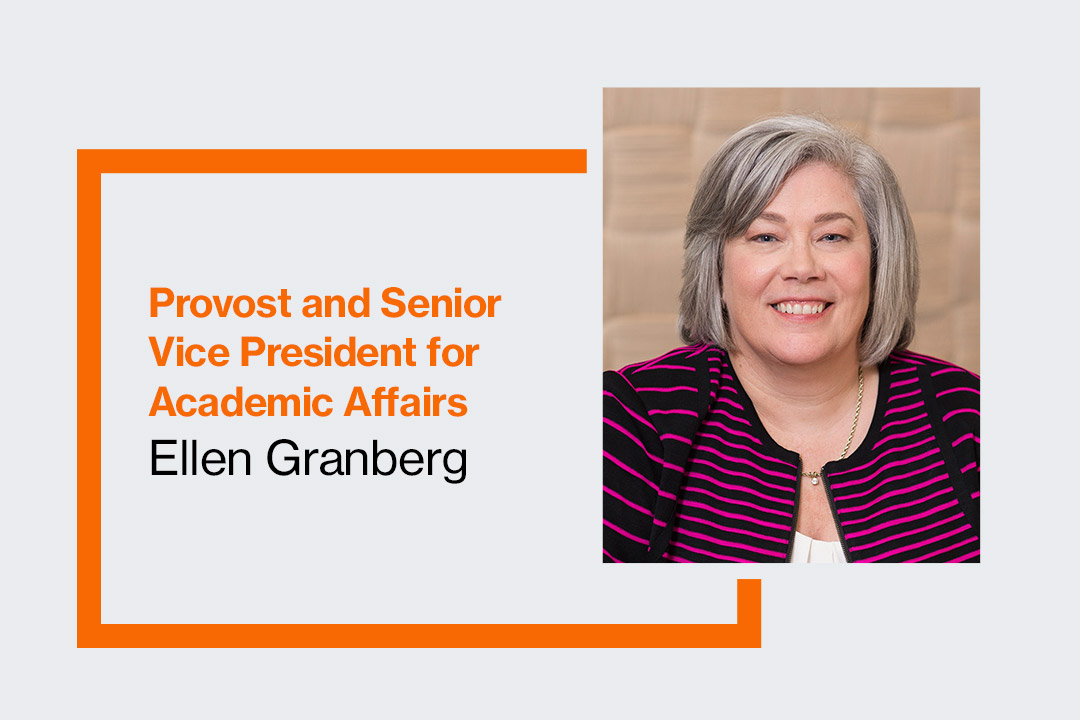 Dear RIT Students,
In the midst of this incredibly challenging time, I am writing to share one very important message: RIT leadership values your academic success. That is why we have put into place plans that both protect your health and safety and immediately offer the flexibility and support needed to facilitate your progress toward a degree.
On Monday, we move to alternative modes of delivery for your courses. Enacting this will surely raise many questions, some of which I cannot answer at this point, but will soon. For now, let me assure you that we have worked hard to ensure your academic progress is minimally impacted by the transition to the online course environment.
Here is what RIT will provide:
Satisfactory/Pass/No Pass (S/P/NP) Grade Option: I understand the online environment may not be the ideal for everyone and it may impact how you engage with and complete your courses. Many of you will also be dealing with family and home life issues outside of the class that would not have been the case while on campus. To minimize the potential impact of these issues on your GPA, we are giving students the option to select a credit/no credit (or pass/fail) grading rubric. With this option, regardless of the grade you receive, your grades will not impact your GPA. Students will be allowed to select this option up until the last day of classes. If after selecting the credit/no credit option you decide you want to have the final grade calculated into your GPA, you will have the ability to revert to the original grade you receive in the course. More information on this option will be forthcoming.
Course Withdraw Date Extended to the Last Day of Classes. This gives you an extended period of time to withdraw from a class, should you feel it is in your best interest. Keep in mind any financial aid implications associated with dropping below "full time" status when making the decision to withdraw from a course.
Help in identifying and providing resources.

Dedicated website for student learning support: In the coming days there will be a dedicated section on the RIT Coronavirus Website for students on how to work and be successful in an online environment. 
Access support, disability support, connections to community resources, and technology resources: We understand that some of you rely on a number of campus based resources such as tutoring, disability services, and access support. We will be providing assistance to ensure that these services continue to be available to you remotely or through resources in your community. 
GPA flexibility for Merit Scholarships:  For students on the Rochester campus, who have been awarded RIT Merit Scholarships, you are normally required to maintain a minimum of a 2.8 GPA. Moving forward, we are suspending that requirement; as long as you are in academic good standing, you will retain your merit scholarship. Merit scholarships are earned based on high school performance, and we hope you feel comfort in knowing it is safe in this time of change. 
I will send another communication later this week with more detailed information and links to web-based resources on each of the topics I have mentioned. Please continue to follow RIT updates and news at www.rit.edu/coronavirus to stay aware of any new developments. Let us know what questions you have. Reach out to your professors, academic dean, or department chair if you need assistance. The university is collecting comments, questions, and advice from the community at coronavirusresponse@rit.edu. These are being used to identify areas that require action or questions that should be added to the coronavirus website. 
The faculty, staff and leadership of RIT empathize greatly on how this public health crisis is disrupting what should be a time of celebration, walks on the Quarter Mile, Frisbee on the Eastman Quad, and group project meetings in Java's. We are all truly saddened that this COVID-19 pandemic has denied you these rites of spring, and raised so many uncertainties. However, I am also an optimist. I have seen the extraordinary talent, intelligence, and creativity of our students, faculty, and staff. You are an incredible community of builders, makers, artists, researchers, innovators and entrepreneurs. You are part of a university that exemplifies resilience, ingenuity and a hacker mindset of figuring out how to make things work. So I am confident we will get through this together, and we will look back on this time as a time when we exercised our highest and best talents; engaged our brightest minds; and employed our most innovative solutions to overcome an unprecedented challenge. 
It is truly my privilege to serve as the chief academic officer of this great university. You will be in my thoughts in the coming weeks. Here's to Tiger success!
Sincerely,
Ellen Granberg
Provost and Senior Vice President for Academic Affairs
(A sign language interpreted version of this message is available on YouTube.)