Multidisciplinary center spurs creativity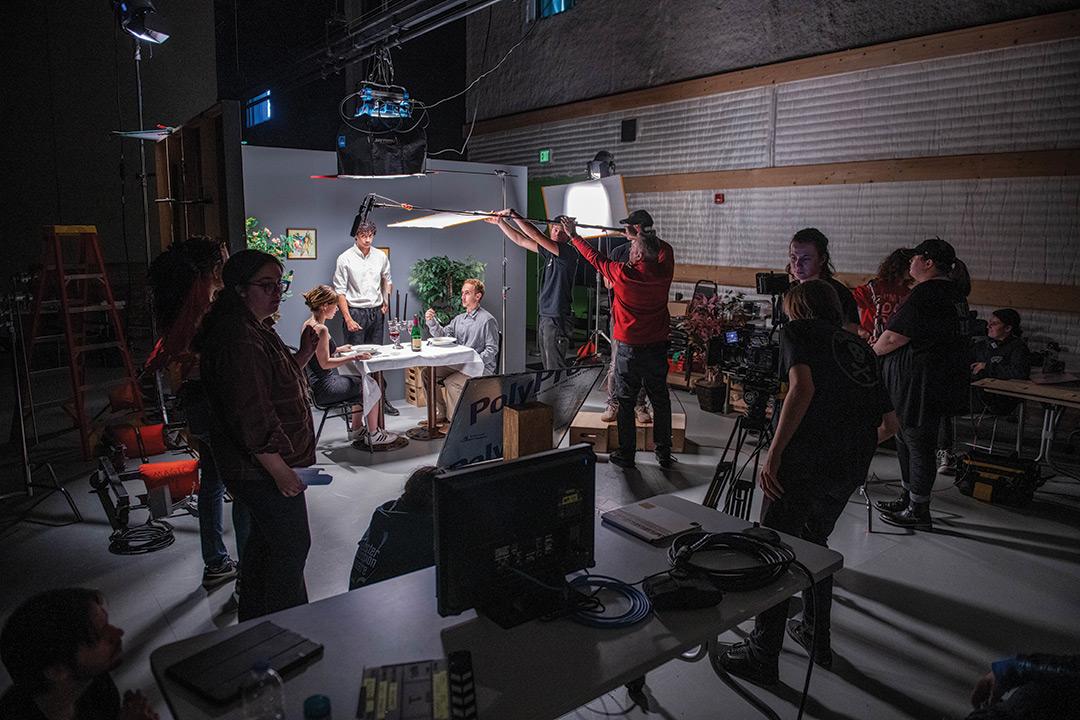 The crown jewel of RIT's Center for Media, Arts, Games, Interaction & Creativity, MAGIC Spell Studios brings together the university's academic strengths in game
design and development, film and animation, and digital media, with a commercialization focus that provides Hollywood-scale virtual production experiences for students and clients.
Since opening in 2018, the studio has grown and includes a state-of-the-art film sound stage, sound mix and color correction post-production studios, a 4K Dolby Atmos theater, and several working media laboratories.
Today, MAGIC Spell Studios is a hub of multidisciplinary collaboration. Students continue to develop the technical and creative skills to produce content that is publishable on platforms including Steam, Xbox, Itch.io, the Apple Store, and Google Play.
MAGIC's research portfolio is expanding to include the development of health-centered games, and specialty programs like the MAGIC Maker program give students the funding and support to manage their own digital media projects and prepare them for publication and investment readiness.
In addition, MAGIC Spell Studios is growing its community incubator to connect with local indie developers and is also providing stipends for students to work on creative tool development.
"One notable hallmark of an RIT education, and a mission of MAGIC Spell Studios from day one, is the unique opportunity for our students to experience real-world professional growth and development alongside a network of professionals in their field," said Director David Long. "MAGIC has experiential education and project-based learning at our core. We learn by making things here, but, just as important, we learn by breaking things, too."
This story is part of the 2023 President's Annual Report. Read more stories from the report.
Topics