Odessa Despot appointed to South Asian American Digital Archive board of directors
Organization aims to document, preserve, and share perspectives of South Asian Americans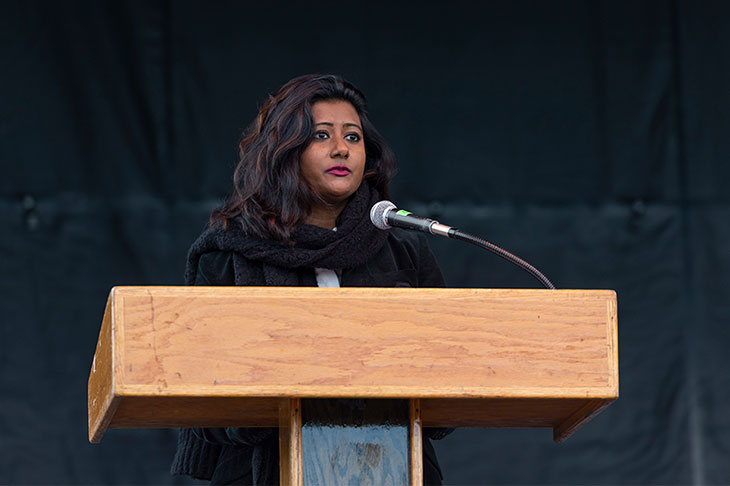 Elizabeth Lamark
Odessa Despot, staff psychologist with RIT's Counseling and Psychological Services (CaPS), has been appointed to the board of directors for the South Asian American Digital Archive. The nonprofit organization aims to create a more inclusive society by giving voice to South Asian Americans through documenting, preserving, and sharing stories that represent their unique and diverse experiences.
"It's an honor to join SAADA's board of directors," said Despot. "I am deeply appreciative of SAADA's mission of preserving South Asian American history, telling unique stories from the diaspora, and celebrating the successes and achievements of South Asian people in the U.S. The opportunity to support an organization that creates a space for South Asians to connect with South Asian American history, challenges the devaluation of South Asian American experiences, and reclaims narratives that have been lost or erased from American history is very important to me and the communities to which I belong. I look forward to the work ahead."
In her role as staff psychologist, Despot serves as an embedded therapist and liaison to the Multicultural Center for Academic Success (MCAS) within the Division of Diversity and Inclusion and is co-coordinator of diversity and inclusion planning at CaPS. Earlier this year, she received the Division of Diversity and Inclusion's 2020 Staff Beacon Award. Her writings focus on intersectionality, immigrant culture, feminist issues, and relational psychotherapy. She has been featured in Caribbean Star newspaper, SAADA, and Brown Girl Magazine, and has presented at various professional conferences in her field.
To learn more about SAADA and its board of directors, visit the SAADA website.
Topics