One photo at a time, alumna advocates for women in sports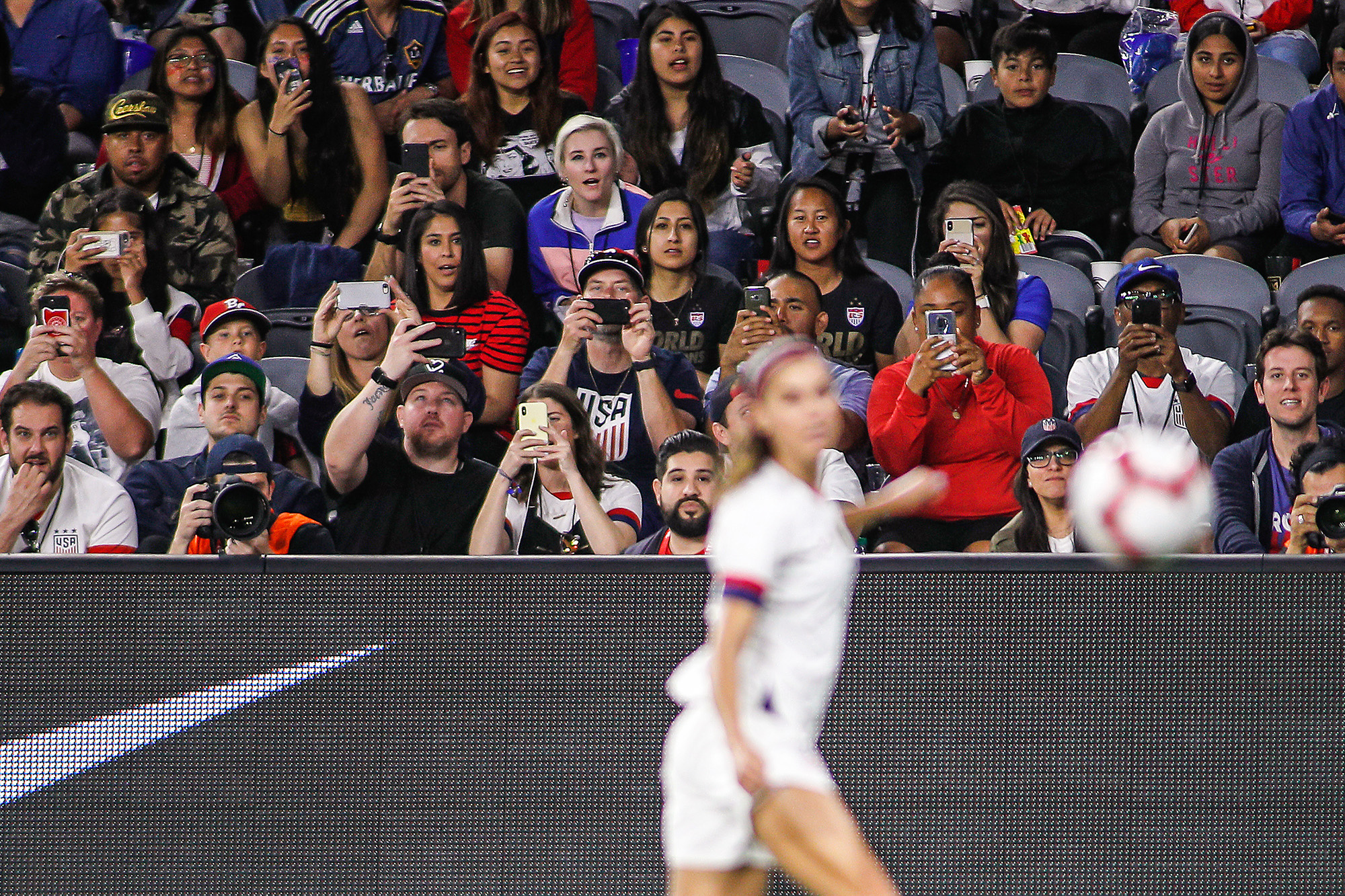 Weeks after taking her rightful journalistic place on the grandest athletic stage, Meg Oliphant '16 sits in her Los Angeles home, applying the final touches to her latest work.
She's sorting through visual reminders — 47,000 of them — of 25 marathon days that formed an unforgettable experience. Oliphant took that many images across 33 events while on assignment for Getty Images this past summer at the Tokyo Olympic Games. 
"I likened it to backpacking," said Oliphant, a graduate of the Photojournalism option in the Photographic and Imaging Arts BFA. "I felt oddly not as stressed as I thought I would be. I put myself in a mindset to just keep going."
Oliphant was a sponsor photographer on the Getty Images team, charged with documenting setup, signage, COVID-19 protocols and other venue logistics. She covered multiple venues a day, also incorporating action shots from the events. Oliphant's sports coverage included women's volleyball, fencing, canoe slalom, tennis and two of her favorites — skateboarding and track and field.
"The most rewarding part was meeting photographers I look up to," Oliphant said. "I'm shooting next to these iconic photographers. I was inspired by how they work, think and see the situation in front of them."
The Olympics work is only a slice of Oliphant's portfolio. 
She is an established freelance photographer based in LA, primarily focusing on athletics. In addition to Getty, other clients have been the Charlotte Observer, Los Angeles Football Club, Matchroom Boxing, NASCAR, The New York Times and the Opus Prize Foundation. She is a regular media member at WNBA and NCAA games, and has photographed combat sports, women's soccer, professional women's football and golf. 
"Sports are something I know and am interested in on a personal level. I know what it's like to compete collegiately," said Oliphant, who was on RIT's women's track and field team for three years. "I know the stories behind sports, and what makes them meaningful. It's the things that people overcome to compete."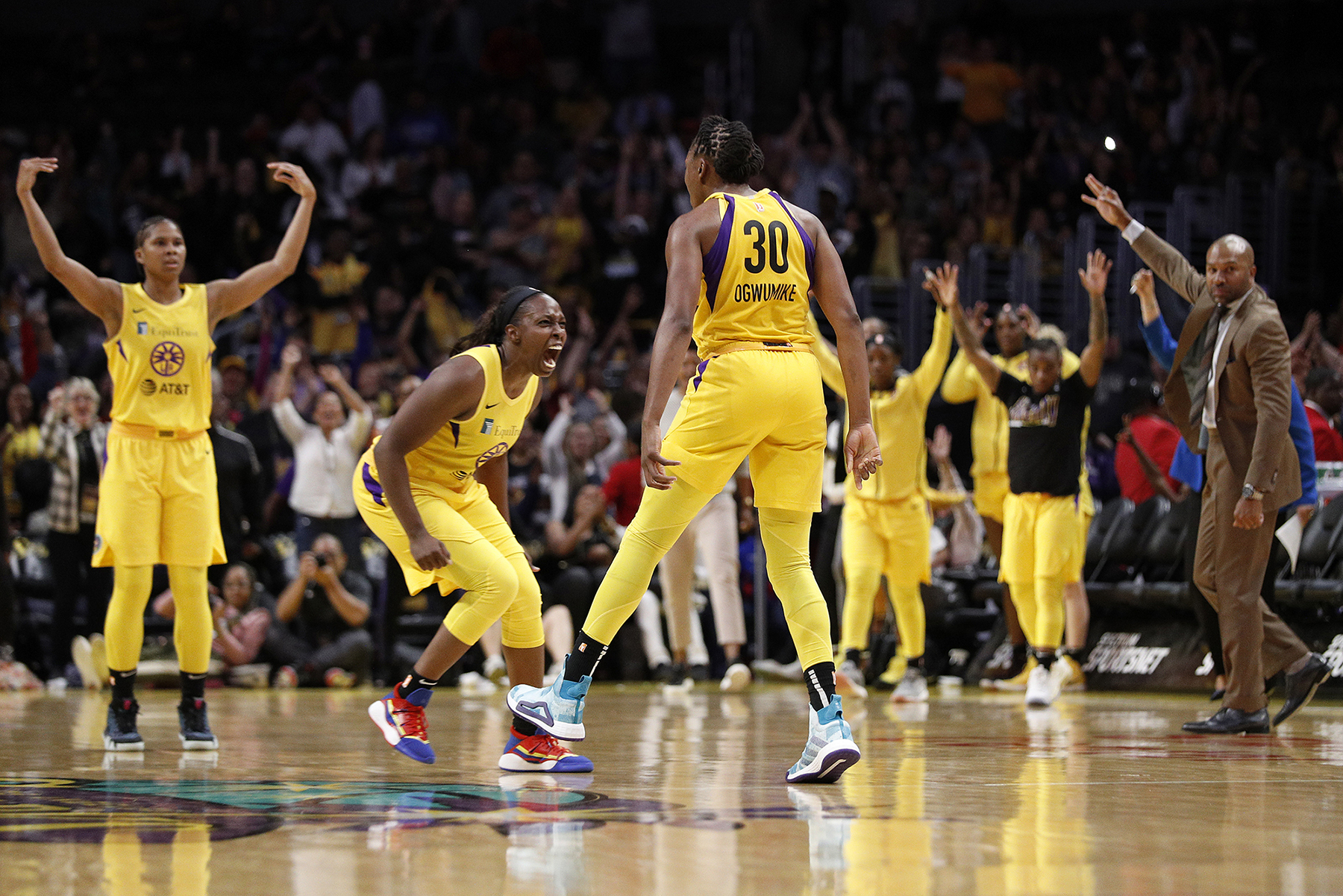 Meg Oliphant/Getty Images
As a visual journalist, however, Oliphant has observed troubling realities about the industry. It sprung her into action as a pioneer for change.
Oliphant started Women's Sports Archive (WSA) to address a lack of equity in women's sports coverage, and take strides in making sports photography a less male-dominated field.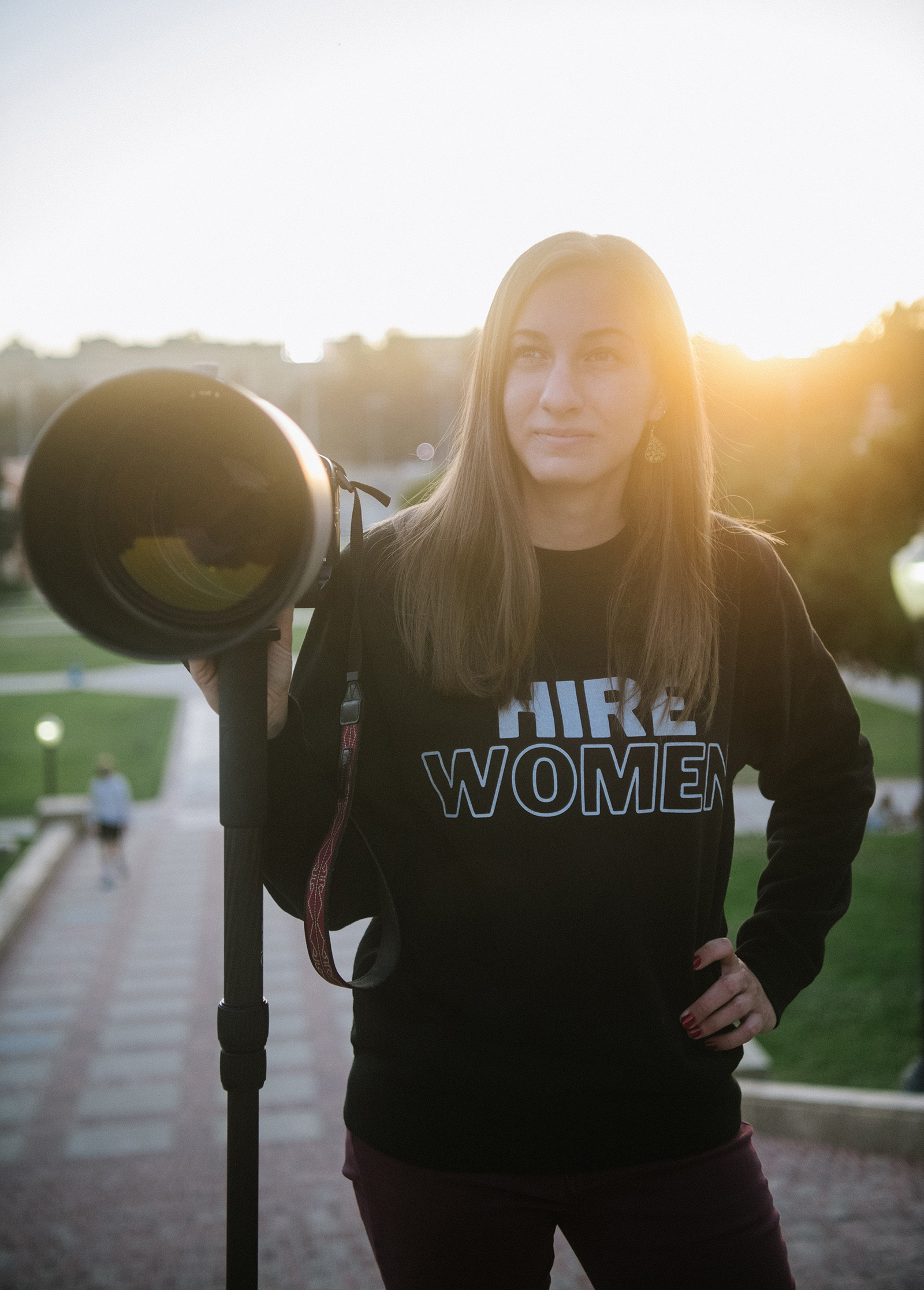 Morgan Lieberman
WSA is a photo service that exclusively offers women's sports images for publications and websites to purchase for their dissemination. Existing wire services and photo agencies, Oliphant said, don't place enough priority on covering women's sports on a day-to-day basis.
Right now, Oliphant's database is around 5,000 photos, taken by herself and a few other female photographers passionate about the project. 
"I have to take a step back a lot and realize the vast majority of people don't realize the problem I'm trying to solve even exists," Oliphant said. "It's frustrating sometimes, and exhausting. But one person at a game who says, 'We're so glad you're doing this,' is all the motivation I need sometimes to keep going."
Taking on this major issue while juggling a successful freelance business is a monumental task, in time, energy and cultural significance.
"How are we going to solve the problem when we're not even documenting history?" Oliphant said. "It comes back to stories that need to be told — because if they're not being told they're going to cease to exist. 
"It never feels like enough until we convince everyone that they need to pay more attention to this," she added. "I'm only one person, but I figured trying is better than not."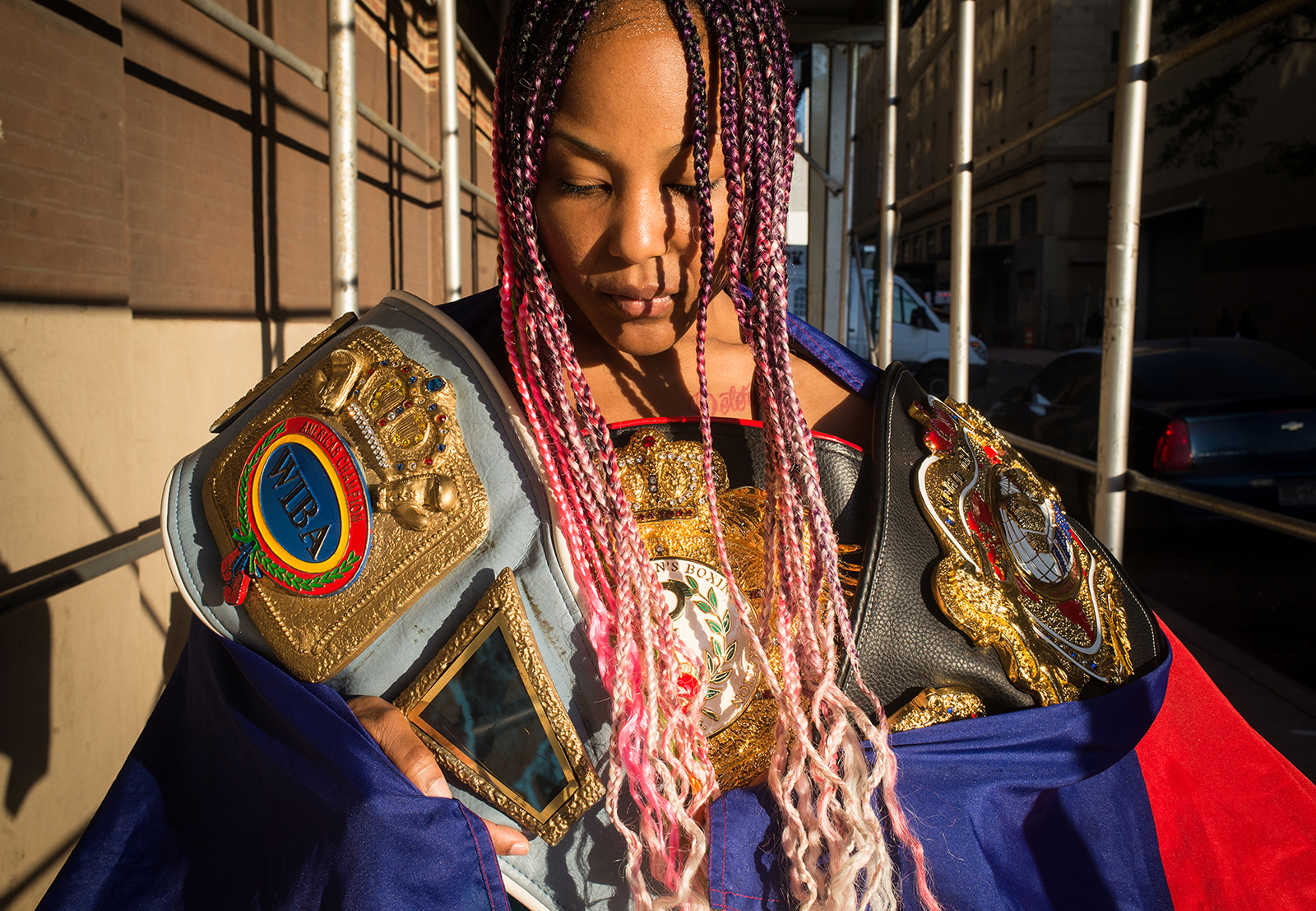 Meg Oliphant/The Players' Tribune
Oliphant's work with WSA boosts both sides of women's sports coverage. She also mentors emerging women photographers from diverse backgrounds, making an effort to find them work, provide feedback and connect them with others in the industry.
"A lot of times PR people are happy to have more people covering (women's sports)," Oliphant said. "To pair that up with people who want experience, feedback and mentorship to get into the sports photography world, it's an easy thing to help both sides."
Before Oliphant started WSA, she made a name for herself as a freelancer in short order. 
After RIT, she completed four internships and accepted an invitation to the prestigious Eddie Adams Workshop, using the experiences to refine the video, still and picture-editing abilities developed at RIT. Having a varied background, Oliphant said, was especially beneficial when first looking for freelance work.
Oliphant said her biggest takeaway from RIT was the professional development she received. Networking trips to New York City and Washington, D.C., in particular, helped her establish relationships with professional editors and photographers that proved useful in starting a freelance business.  
Meg Oliphant
Through it all, one common thread has been ever-present in Oliphant's career. 
Whether it was her RIT capstone documentary on a women's cycling team, spearheading increased women's sports coverage for a North Dakota newspaper she interned at or her work with WSA, Oliphant is resolute in breaking photojournalism's glass ceiling. 
"Wherever I ended up," Oliphant said, "I would focus on bringing one tiny change at a time."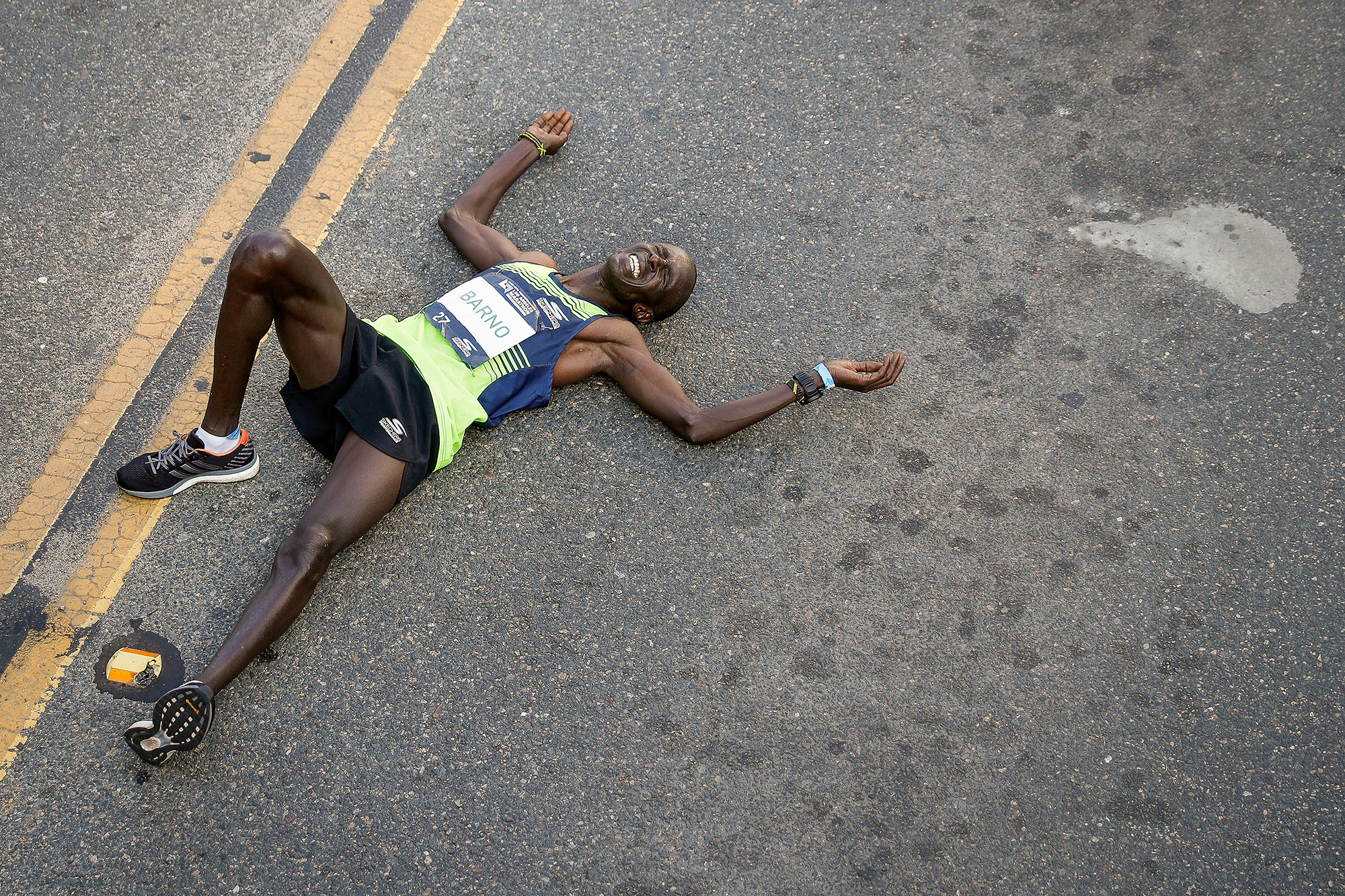 Meg Oliphant/Getty Images
Topics