President Munson: Looking to the fall semester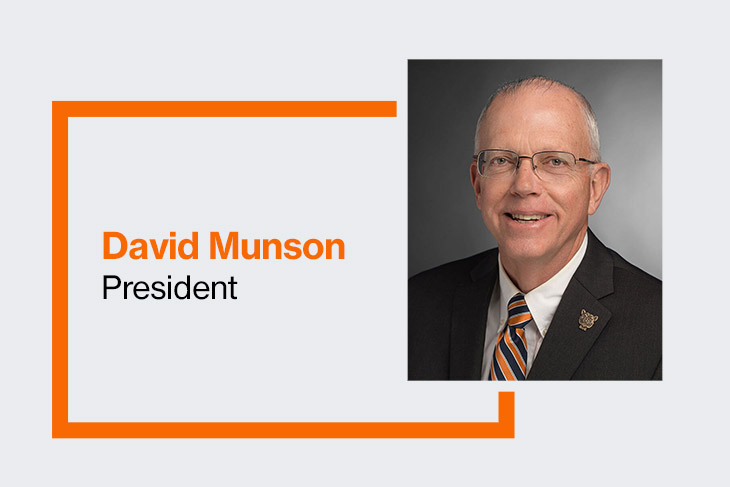 Dear RIT Community,
While the calendar may have only just turned to spring, RIT has been busy laying the groundwork for the "next normal," a fall semester with a majority of in-person classes. We will strive to provide a vibrant campus life that highlights RIT's reputation for innovation, creativity, and excitement while maintaining the highest health and safety standards.
We are committed to having nearly 80% of undergraduate courses offered either entirely in person or with a blended format. If CDC and New York state regulations regarding classroom occupancy are relaxed, we anticipate that the 80% will likely become fully in-person.
Conversations are continuing with leadership, faculty, staff, students, and the greater Rochester community. Many questions remain, but we promise that we will do our best to keep you informed in the coming weeks and months. We will continue to work closely with state and local health officials and follow CDC guidance as we plan a fall semester that will be as normal as is safely possible.
On behalf of the university, I want to thank students, faculty, and staff for your dedication to keeping our Tiger family safe during the pandemic. Many of you have made sacrifices and compromises that have enabled a significant number of in-person classes and activities, and for that, our campus community is grateful.
Sincerely,
David Munson
RIT President
A sign language interpreted translation of this message is available.