June 3, 2021
by Shelly Meyer
Professor Patrick Scanlon, co-founder and former director of RIT's School of Communication, retires
College of Liberal Arts professor will retire after 38 years of teaching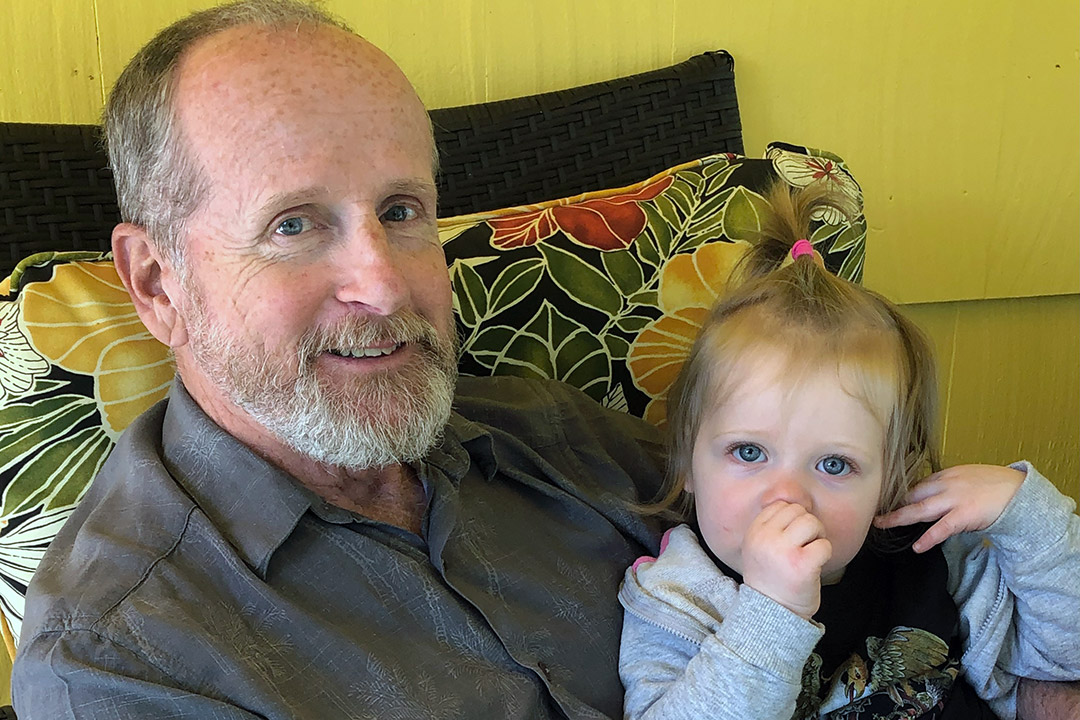 Professor Patrick Scanlon, co-founder and former director of RIT's School of Communication in the College of Liberal Arts, has retired after 38 years. Throughout his long and distinguished career, Scanlon taught more than 4,500 students, was the first-ever recipient of the Provost Award for Excellence in Faculty Mentoring, and substantially shaped the trajectory of RIT's communication program.
In 1988, Scanlon began teaching in what was then known as the professional and technical communication program. He held various positions over the next few years, including Institute Director of Writing, Chairman of Humanities, Coordinator of Undergraduate Degree Programs, and by 2011, Scanlon was chair of the Department of Communication.
During this time, Scanlon spent three years forming and eventually co-founding the School of Communication, where he held the position of director until 2016. Thanks in part to his leadership, the school now boasts three undergraduate programs, one graduate program, four minors, and three immersions.
Over three decades at RIT, Scanlon primarily taught courses in technical communication, writing, and literature. Last year, he taught a freshwater fly-fishing course, in which his students spent their last day of class fishing in a pond on the edge of campus.
Due to the COVID-19 pandemic, Scanlon taught his final class, Introduction to Technical Communication, virtually. In a recent article for Inside Higher Ed, Scanlon reflected on retirement in an extraordinary year. "I've taught numerous online classes on the undergraduate and graduate levels. So I'm accustomed to working with students from my laptop," he said. "But this is not what I had in mind, not what I imagined, for the final curtain. The general drawing back has made my personal retreat even more bittersweet."
Scanlon answered a few questions about his time at RIT and plans for retirement.
How has the communication department changed since you began teaching at RIT?
​The department has grown dramatically in size and diversity. When I came here in 1988, the department consisted of seven faculty members. We were a tight-knit group; we sometimes met at one of our homes. We offered a single degree, professional and technical communication, and the majors comprised a similarly small but dedicated group. We were an ambitious department.
Today, the School of Communication has about 30 faculty and offers three undergraduate degrees and one master's degree. The school has established itself—I say this with admitted immodesty—as among the most dynamic and successful academic units in our college, at least.
Founding the School of Communication was the hardest thing I've done in my career. The resistance to the name change among department chairs was remarkable and very, very frustrating. Gaining enough support for the change took about three years, but being the first director was a source of pride and deep satisfaction.  
What are some of your favorite memories from your time here at RIT?
I have made scores of friends among faculty, staff, and students. Among my favorite memories are times in especially engaged classes. 
Here's one: in a Writing the Technical Manual class, teams of students put together full-length manuals, which they then test in class with student-subjects. Once, a team wrote a manual for constructing what they called a "kegerator." It was a small refrigerator with a keg inside and a tap on the door. I bought a keg of root beer, a student followed the manual instructions to assemble the "kegerator," and we placed the finished device in the dean's office.
Of course, moments with individual students stand out as well. I had an advisee whose life was falling apart; she was obviously depressed. She was sleeping a lot and missing classes. Communicating with her family, I got her help and also assisted with an emergency late withdrawal from classes. She left RIT. Just a year ago, many years after these events, she wrote to thank me and to tell me how her life had turned around afterward. She finished college elsewhere and is now a professional and recently engaged. 
What are your plans for retirement?
​My wife, Joanne, and I spend a couple months every winter in Vieques, Puerto Rico. I'll keep working on my Spanish. I'll continue doing volunteer work and writing. And, as always, I'll be fly fishing.
Is there anything else you'd like to share?
In 1988, I was working at Bausch & Lomb as a manager and doing pretty well there in a tough environment. I called RIT to see about adjunct teaching and more or less stumbled into the search for a full-time tenure-track position. That was the best piece of luck in my life aside from meeting Joanne.